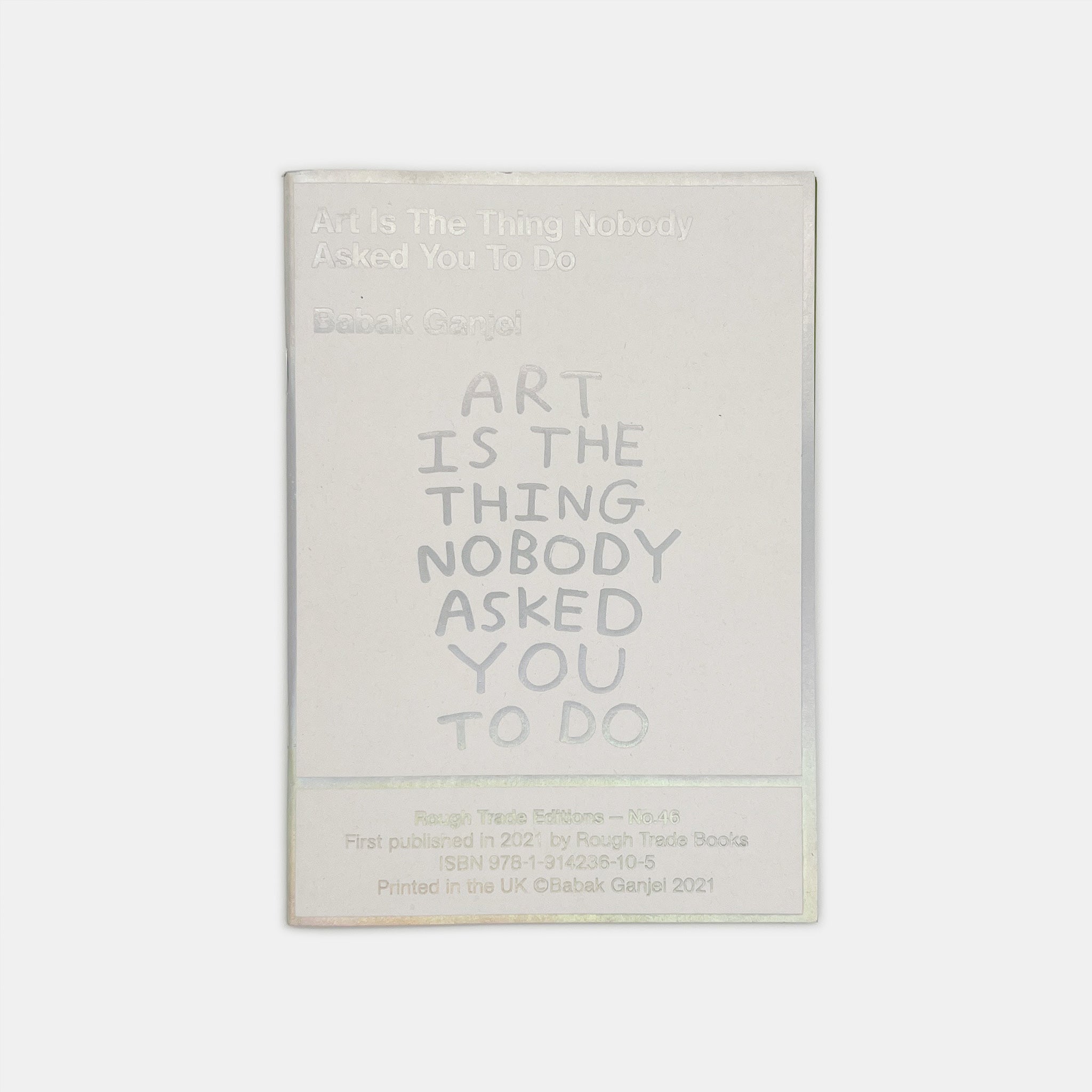 Babak Ganjei - Art Is The Thing Nobody Asked You To Do
Description

In a series of humorous, wry and deceptively wise reflections, Babak Ganjei presents us with a radical new take on the artists' manifesto. Examining motivation,  inspiration and influence, these deft pieces of prose flesh out the internal life of a working  artist right now. In Art is The Thing Nobody Asked You To Do, Ganjei attempts to make sense of why he does the things he does, and tries to convince himself it's ok for it to work out.

Babak Ganjei graduated with a BA in Fine Arts from Central Saint Martins in 2001.  Since then, he has been working independently as an artist and musician, writing comic books and making comedy shorts for Channel 4 and hosting regular radio shows on NTS.  After sending his first email in the college library he vowed the 'internet' would never take off and has been one step behind ever since. 

Part of Rough Trade Books 'Art Series'.
Release Info

Release Date: 20th August 2021
Format: Pamphlet
Label: Rough Trade Books