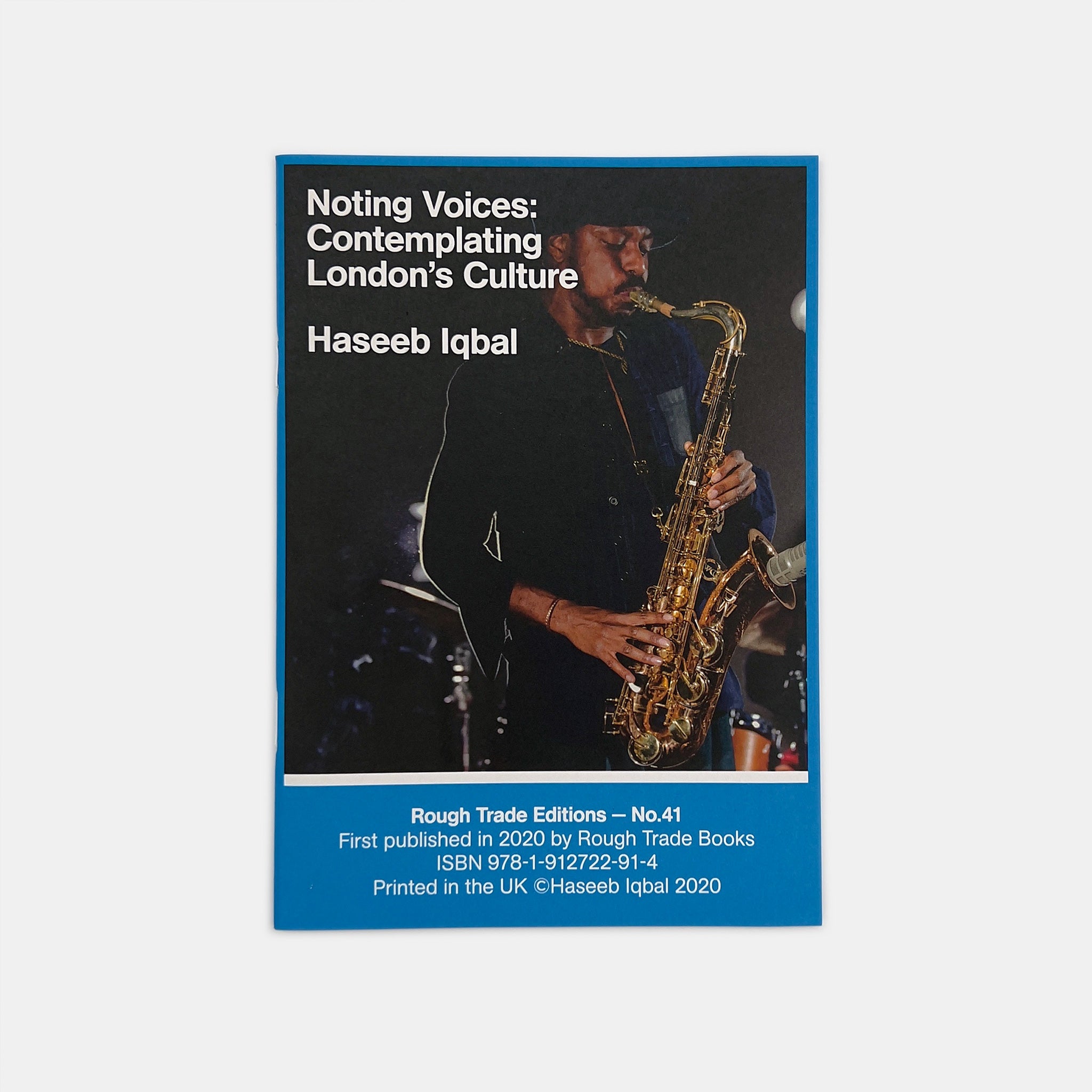 Haseeb Iqbal - Noting Voices: Contemplating London's Culture
Description

Noting Voices: Contemplating London's Culture is author Haseeb Iqbal's take on the bubbling 'London Jazz Scene' and live music explosion that has consumed the capital in recent years. Having grown up within it all, Haseeb focuses on the spaces that have aided a scene so rich and layered, basing his reflections on five conversations from his 'Mare Street Records' podcast.

He maps the scene's growth via the perspective of those who have provided the space, appreciating the instrumental role of such environments and the figureheads who have driven them. He navigates the unconventional template many of these spaces have observed, dissecting how a cultural movement, now internationally acclaimed, found its voice and established its identity.

This story takes it back to the grassroots spaces and DIY communities who can be forgotten when an underground movement turns more mainstream. It appreciates a set of community-based values that have underpinned a radical cultural shift in London's sound, acknowledging the role of gentrification throughout, and the threat it poses to the spaces that birth and nurture this culture.

Haseeb Iqbal is a 22-year-old writer, broadcaster and DJ from north London. He has a monthly residency on Worldwide FM, as well as hosting his own independent podcast platform, Mare Street Records.

Release Info

Release Date: 3rd December 2020
Format: Pamphlet
Label: Rough Trade Books