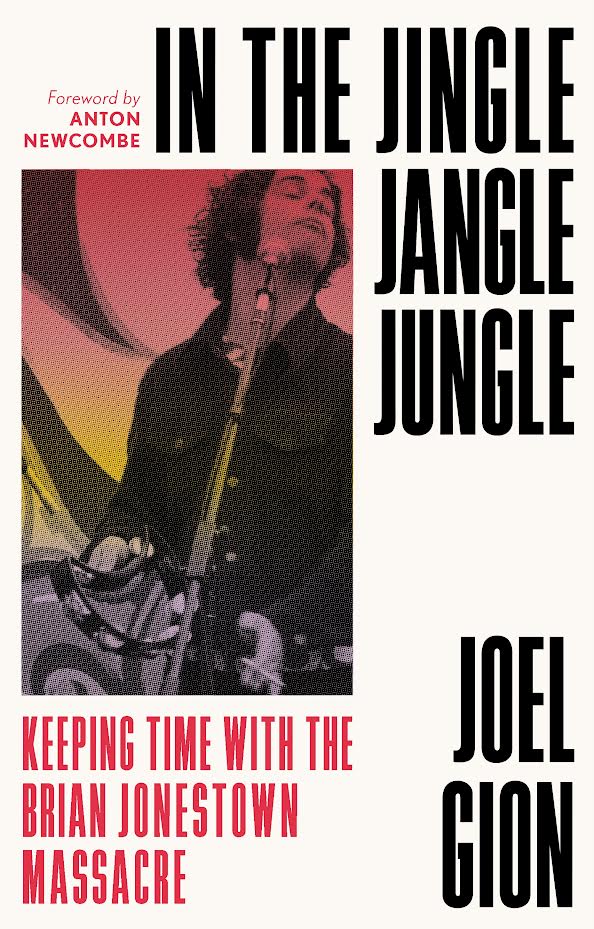 Joel Gion - In the Jingle Jangle Jungle Keeping Time with the Brian Jonestown Massacre
This product is available on pre order with a limited discounted price.
Description

The Brian Jonestown Massacre are one of the great contemporary cult American rock and roll bands. At the peak of their anarchic reign in the San Francisco underground of the mid '90s their psychedelic output was almost as prodigious and impressive as their narcotic intake.

Immortalised in one of the most unforgettable rock and roll documentaries of all time, DIG! alongside their friends/rivals/nemeses, The Dandy Warhol's, in their early years when the US were obsessed with grunge, the BJM felt like a '60s anachronism. But with albums like Their Satanic Majesties Second Request and Thank God for Mental Illness, and incendiary, often chaotic, live shows, they burnished their legend as true believers and custodians of the original west coast flame; a privilege and responsibility which continues to this day when the band have a bigger and more dedicated audience than ever.

Joel Gion's memoir tells the story of the first ten years of the band from the Duke Seat. A righteous account of the hazards and pleasures of life on and off the road, In the Jingle Jangle Jungle takes use behind the scenes of the supposed behind the scenes film that cemented the band's legend. Funny as hell, shot through with the innocence and wonder of a 'percussionist' whose true role is that of the band's 'spirit animal', In the Jingle Jangle Jungle is destined to take its place alongside cult classics in the pantheon of rock and roll literature like Playing the Bass with Three Left Hands, Head On, and 45 by Bill Drummond. It will also feature a foreword by Anton Newcombe, fellow member and founder of The Brian Jonestown Massacre.
Release Info

Release Date: February 29th 2024
Format: Hardback Book
Label: White Rabbit
Pre Order FAQ
When is this released?

Joel Gion - In the Jingle Jangle Jungle Keeping Time with the Brian Jonestown Massacre is available for Pre Order now and has a scheduled release date of February 29th 2024.

In the event of any delays to this date, we will try to keep this page updated in the '⚠ Updates' tab.
When will I get it?

We ship pre order items to arrive with you on or as close as possible to release day.

Please note; If you make a purchase from Drift that includes both Pre Order titles and in-stock titles, we will ship your entire order as one when all items are released. Read More.
What is the discount?

Usually between 10-15%. This will revert to full RRP during the week of release.