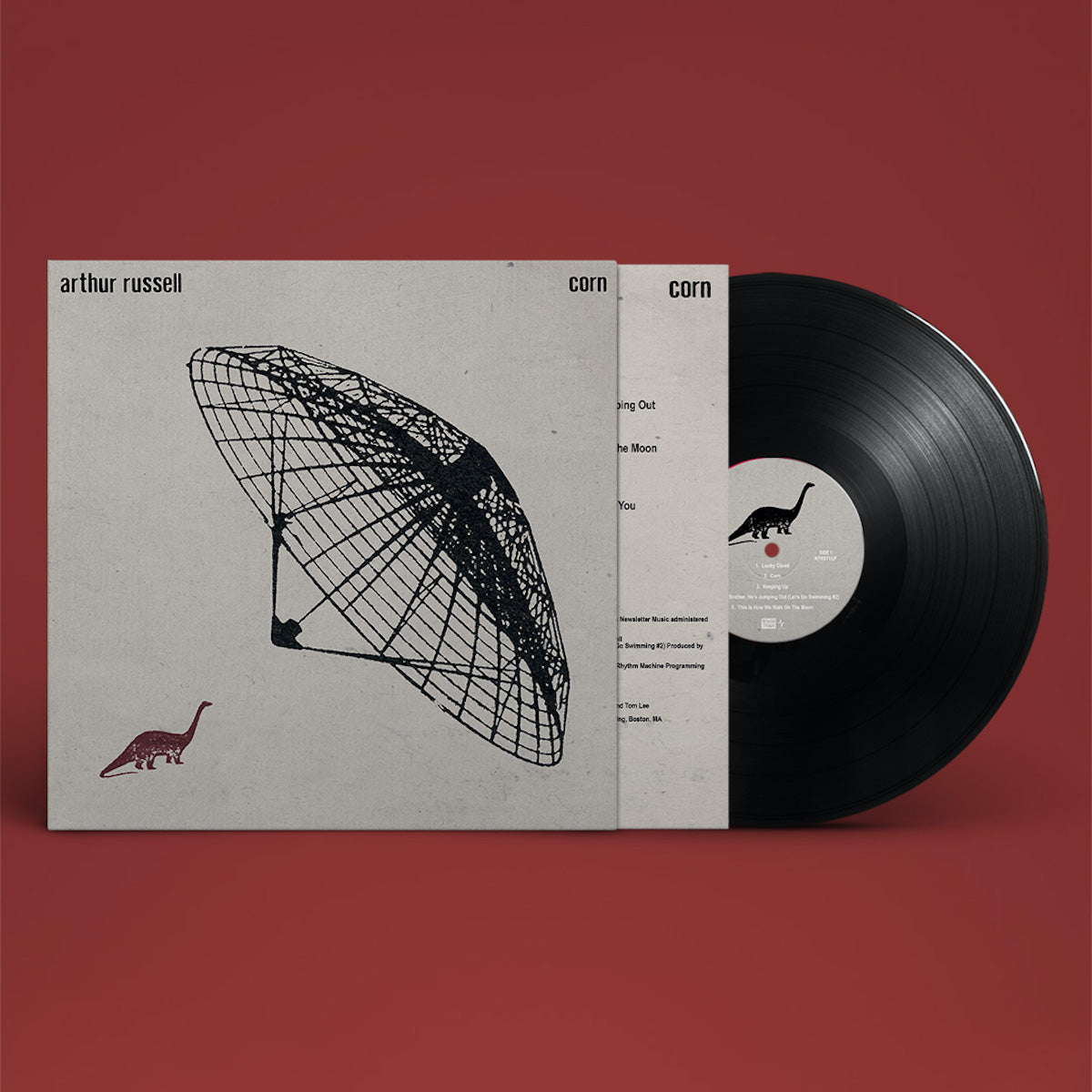 Description

These reissues represent the latest in a series in partnership with Audika Records who since 2004 have compiled and published the exceptionally varied, long sought-after music of Arthur Russell, and who in the process have helped the beloved, late artist find the broader audience he always believed he would reach. A new generation of listeners and critics has come to appreciate Russell as a visionary and an influence upon a broad range of today's most compelling musical artists. Arthur Russell's acclaimed albums 'Love Is Overtaking Me' and 'Corn' will now both be made available on vinyl in the UK/EU for the first time.

Corn, originally released in 2015, features nine tracks Russell recorded in 1982 and 1983. In collaboration with Russell's partner Tom Lee, Audika's Steve Knutson compiled Corn from Arthur's original, completed 1/4" tape masters. Russell himself compiled this material on three separate test pressings—labelled El Dinosaur, Indian Ocean, and Untitled, respectively— in 1985.

Russell fans know something of the Corn sound from Audika's debut release, 'Calling Out of Context' (2004), which included four songs from these sessions: 'The Deer In The Forest Part 1,' 'The Platform on the Ocean,' 'Calling Out Of Context,' and 'I Like You!'

This new collection includes rhythmic alternate versions of 'Lucky Cloud,' 'Keeping Up,' 'See My Brother, He's Jumping Out (Let's Go Swimming #2),' 'This Is How We Walk on the Moon,' and 'Hiding Your Present From You,' along with 'Corn,' 'Corn (Continued),' 'They and Their Friends,' and the closing instrumental 'Ocean Movie,' one of the most beautiful and curious Russell tracks ever to see the light of day.

Release Info

Release Date: 2nd December 2022
Format: LP
Label: Rough Trade Records