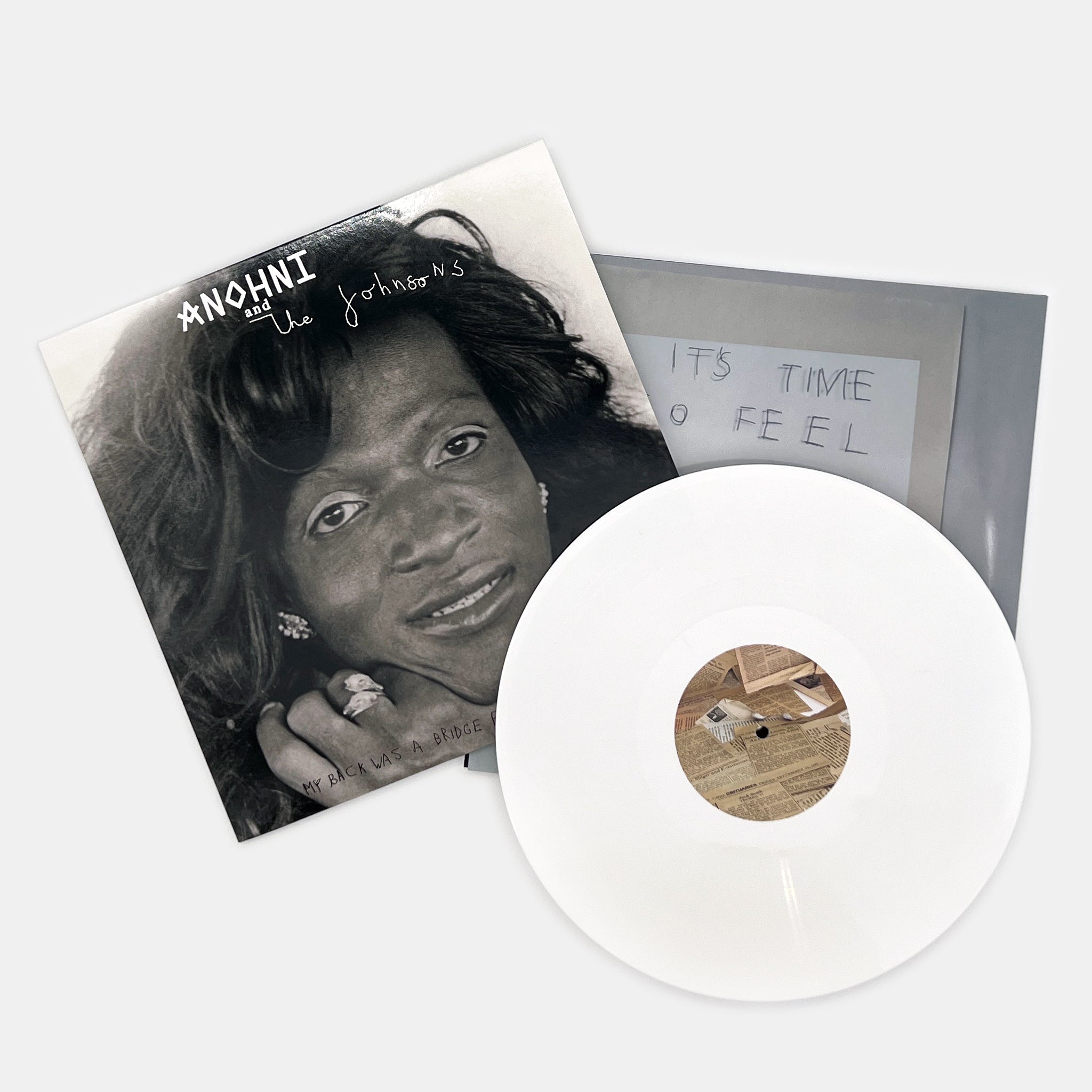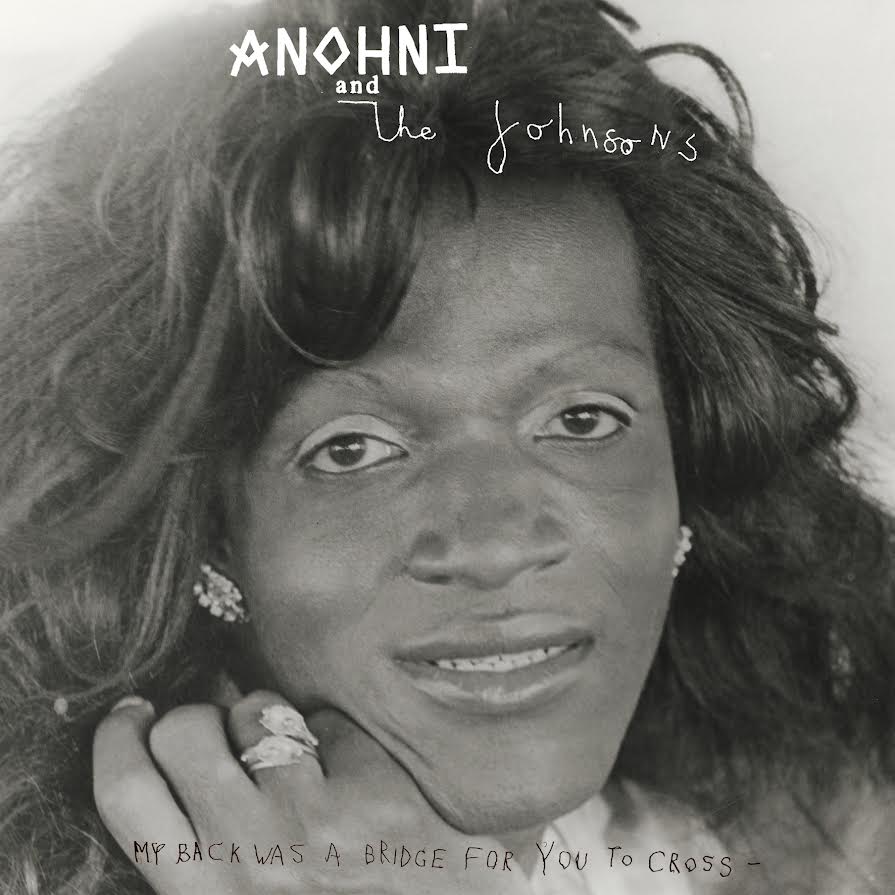 ANOHNI and the Johnsons - My Back Was A Bridge For You To Cross
Description

My Back Was A Bridge For You To Cross, ANOHNI's sixth studio album, expresses a world view by shape-shifting through a broad range of subject matter. Through a personal lens, ANOHNI addresses loss of loved ones, inequality, alienation, acceptance, cruelty, ecocide, devastation wrought by Abrahamic theologies, Future Feminism, and the possibility that we might yet transform our ways of thinking, our spiritual ideas, our societal structures, and our relationships with the rest of nature.

On her first full album since 2016's HOPELESSNESS, she explains the creative process was painstaking, yet also inspired, joyful, and intimate, a renewal and a renaming of her response to the world as she sees it. "Some of these songs respond to global and environmental concerns first voiced in popular music over 50 years ago." 

ANOHNI's approach since her last record has shifted from someone tasked with challenging global denial, to an artist seeking to support others on the front lines. "I learned with HOPELESSNESS that I can provide a soundtrack that might fortify people in their work, in their activism, in their dreaming and decision-making. I can sing of an awareness that makes others feel less alone, people for whom the frank articulation of these frightening times is not a source of discomfort but a cause for identification and relief.

On "It Must Change,"ANOHNI soulfully describes systems in collapse with a note of compassion for humanity: "The truth is I always thought you were beautiful in your own way // That's why this is so sad." ANOHNI's voice is sensual and smoothed, selectively reaching to the edges of what it can contain. "We're not getting out of here // No one's getting out of here // This is our world," she murmurs.

A portrait of legendary human rights activist Marsha P. Johnson taken by Alvin Baltrop features on the cover, reflecting a 25-year relationship with the memory of Johnson that ANOHNI has held space for in the presentation of her own work. 
Elsewhere, the album artwork states  "IT'S TIME TO FEEL WHAT'S REALLY HAPPENING". In some ways it feels as if she is reaching across her life's expression, and has found a moment of unique composure, wearing her long exploration of disarming intensity, with the maturity of a painter carefully choosing her colors. "I want the work to be useful, to help others move through these conversations we are now facing, to move with dignity and resilience through this bitter dawning." 
Editions

• Available on limited White vinyl
• Available on 180g Black vinyl
• The artwork and packaging is really lush, such a great job.
Tracklisting

1. It Must Change
2. Go Ahead
3. Sliver Of Ice
4. Can't
5. Scapegoat
6. It's My Fault
7. Rest
8. There Wasn't Enough
9. Why Am I Alive Now
10. You Be Free
Release Info

Release Date: 7th July 2023
Format: LP or CD
Label: Rough Trade Records
A gritty record that provides a safe place to grieve nothing less than the destruction of the planet.
8.7
Anohni's first album since 2016 adds a soulful swagger to poetic, cathartic rock.
5/5
"Pain colours 'My Back Was A Bridge For You To Cross', but there's also an abundance of life, and an outstretched hand. ANOHNI documents it all, to nourish those who move forward."
9/10