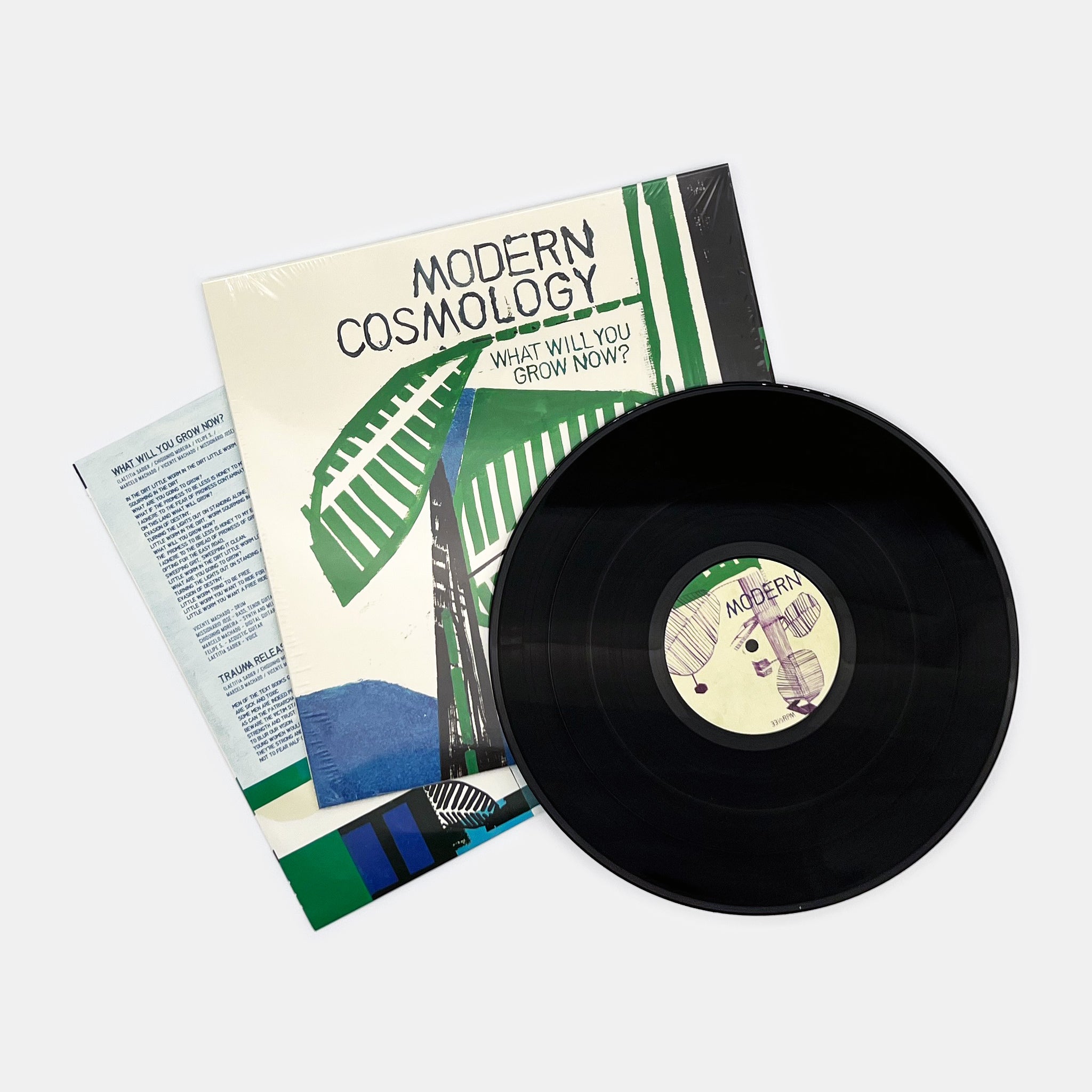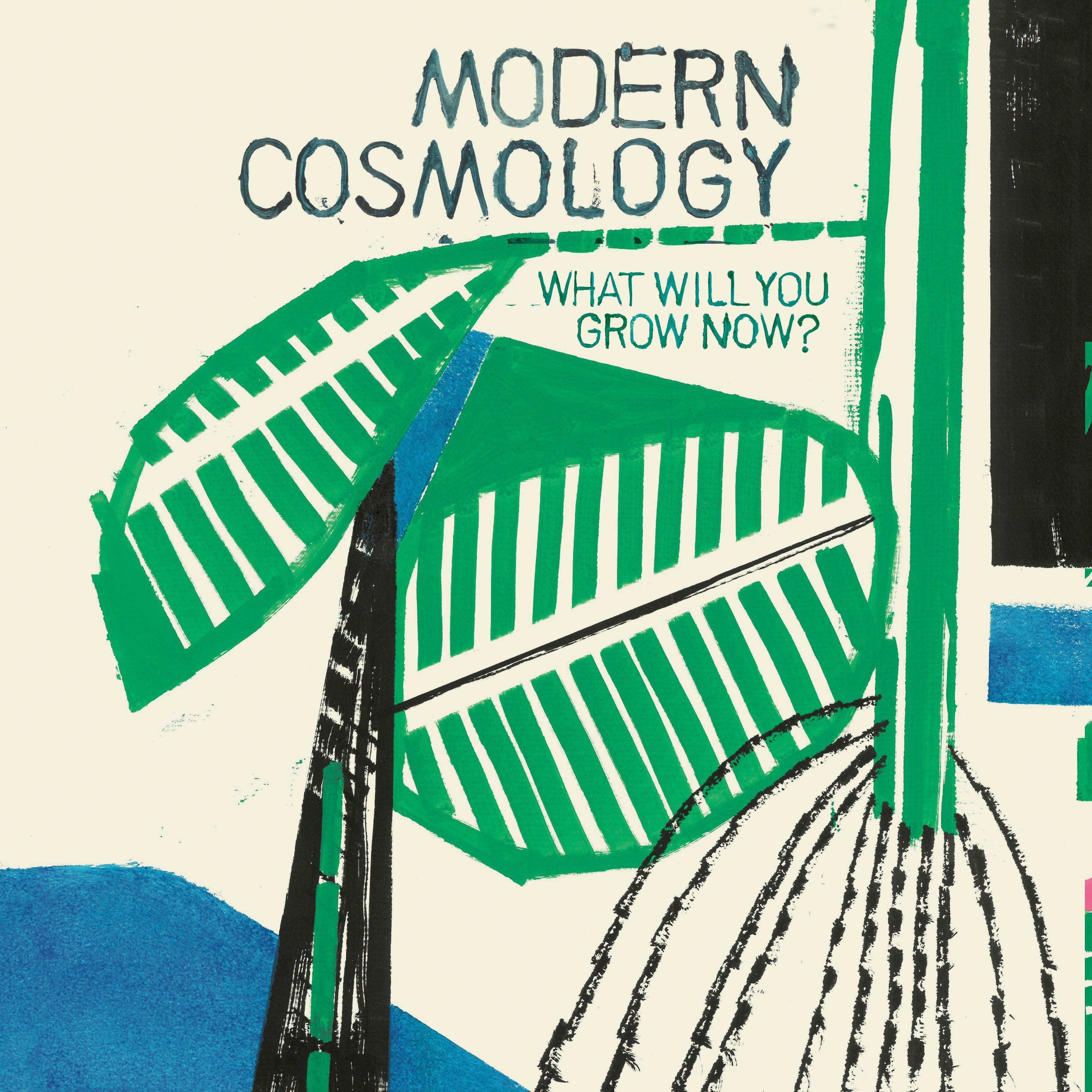 Modern Cosmology - What Will You Grow Now?
Description

Modern Cosmology is a musical ensemble composed of six individuals of the human race, none of which are cosmologists or astronomers, although Felipe S. - who sings and plays the guitar - knows quite a bit about reading astrological charts. He shares his frontperson duties with one Laetitia Sadier who, by virtue of her singer-songwriter career both as a solo artist and as part of the Stereolab 'groop', happens to be one of the key figures of her bandmates' musical formation.

Their paths first crossed when Marcelo - also on guitars - lent his amp for some of Laetitia's solo concerts in Brazil under the condition that he got to meet his musical idol, and along came his brother Vicente - who plays the drums - and keyboardist Chiquinho. The four lads, plus Missionário José on bass, are collectively called Mombojó, an established band on the Brazilian alternative scene. 

So Laetitia and Mombojó started collaborating, they first made a song called "Summer Long", a video for that song directed by their friend Alex Carvalho, and then later an artistic residency in the northeast of Brazil which spawned four more songs, collected in an EP that also bears the name "Summer Long", released in 2016. It was while making this EP that Laetitia suggested that the collaboration turned into a band in its own right, and when the time came to send it out to the world they decided to present themselves as Modern Cosmology. 

"What will you grow now?" started in late 2016 on a recording session Mombojó did on a motorboat up the Capibaribe river in their Recife hometown. The title track was recorded there and then during this fluvial jam session, and the other backing tracks were recorded about a year later at a recording studio at the local University, after which Laetitia had a bunch of new material to add words and melodies to, from her Brazilian friends and bandmates with love. Life happened, COVID happened, new albums by Laetitia and Mombojó also happened, and between this and that Modern Cosmology managed to get six new tracks ready for release.

In current times we tend to feel so disconnected that a lot is said everywhere about connection, but this album is not about connections per se, or at least not about first connections. As the title teases, this album is about growth, deepening connections and strengthening bonds, about delving into the next chapter, about realising that now that we have drawn attention to a number of important issues, how do we avoid addressing them without falling in the same pits we have before?
Editions

Available on a very limited Blue colour vinyl pressing (just 250 for the UK).
Tracklisting

1 Making Something
2 Le Train Ne Passera Pas
3 Consent For Life
4 What Will You Grow Now?
5 Trauma Release Makes Free
6 A Time To Blossom
Release Info

Release Date: 5th May 2023
Format: LP or CD
Label: Duophonic Super 45s