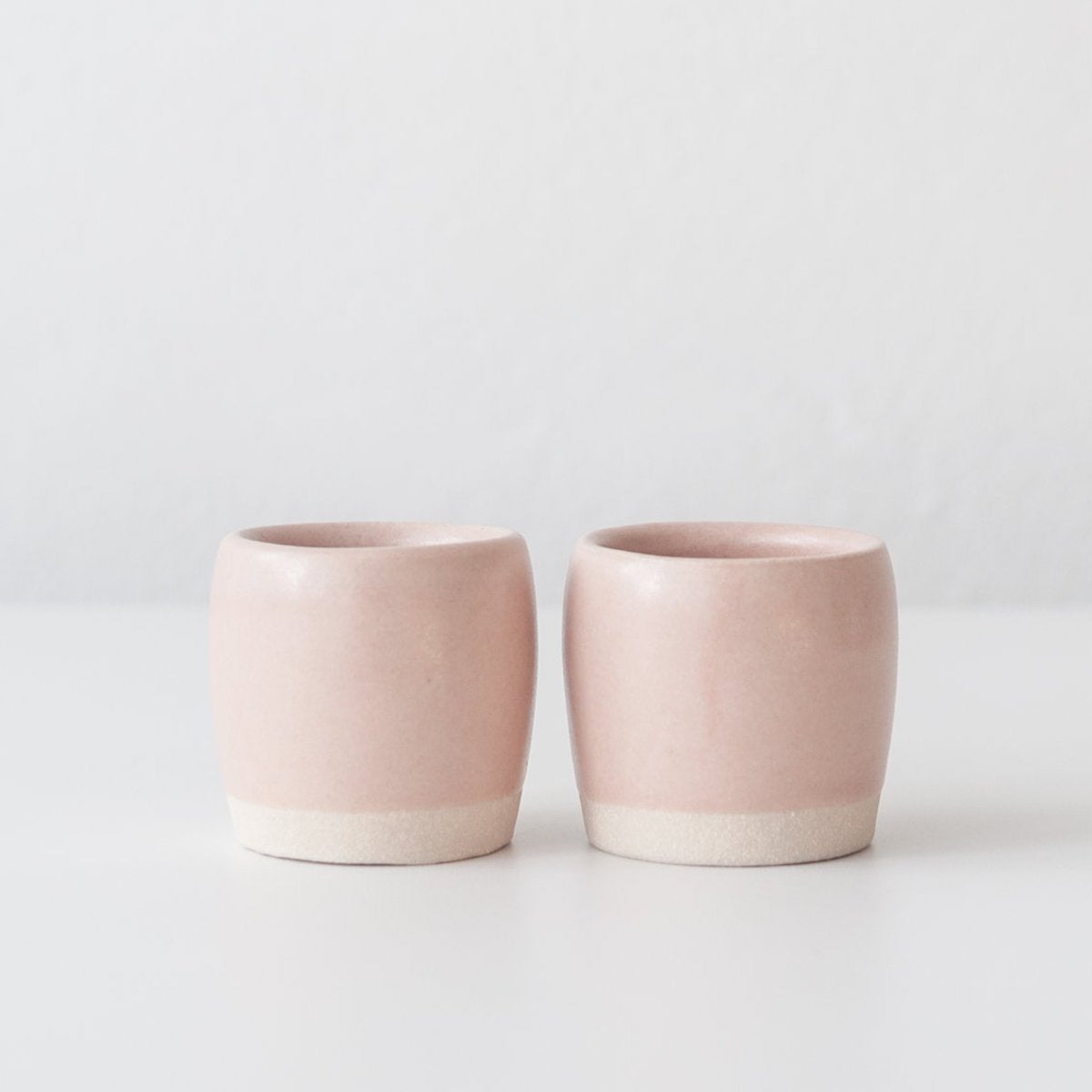 Dor & Tan - Feldspar Pink Espresso Cups
Description

Please note, the pink is very subtle and can often appear to be a lot lighter.

Minimal pink Espresso Cups made with local Cornish clay from St Agnes. They come in pairs, to enjoy a quiet coffee break alone or with a friend. The shape of these cups was designed to reflect the curvature of boat hulls, making the form perfect for cupping in your hand.

Hand thrown and glazed! Every piece is just a little bit different.
Editions

Set of 2
Designer: Sharron Page Stocks
Dimensions: Ø6 H6 CM
Capacity: 90 ML
Origin: Handmade in St Ives, Cornwall
Release Info

Release Date: 2021
Format: Ceramic Espresso Cups
Label: Dor & Tan