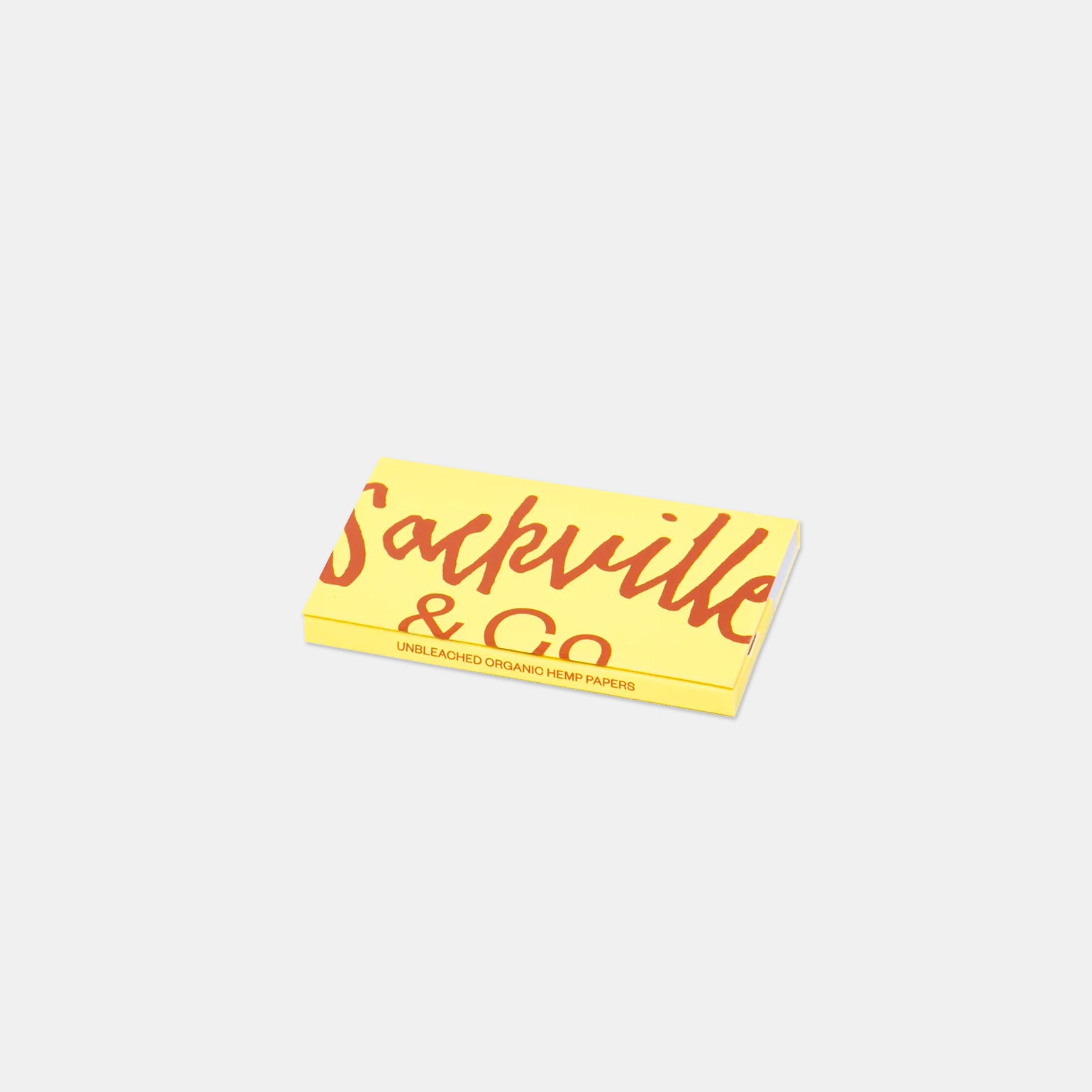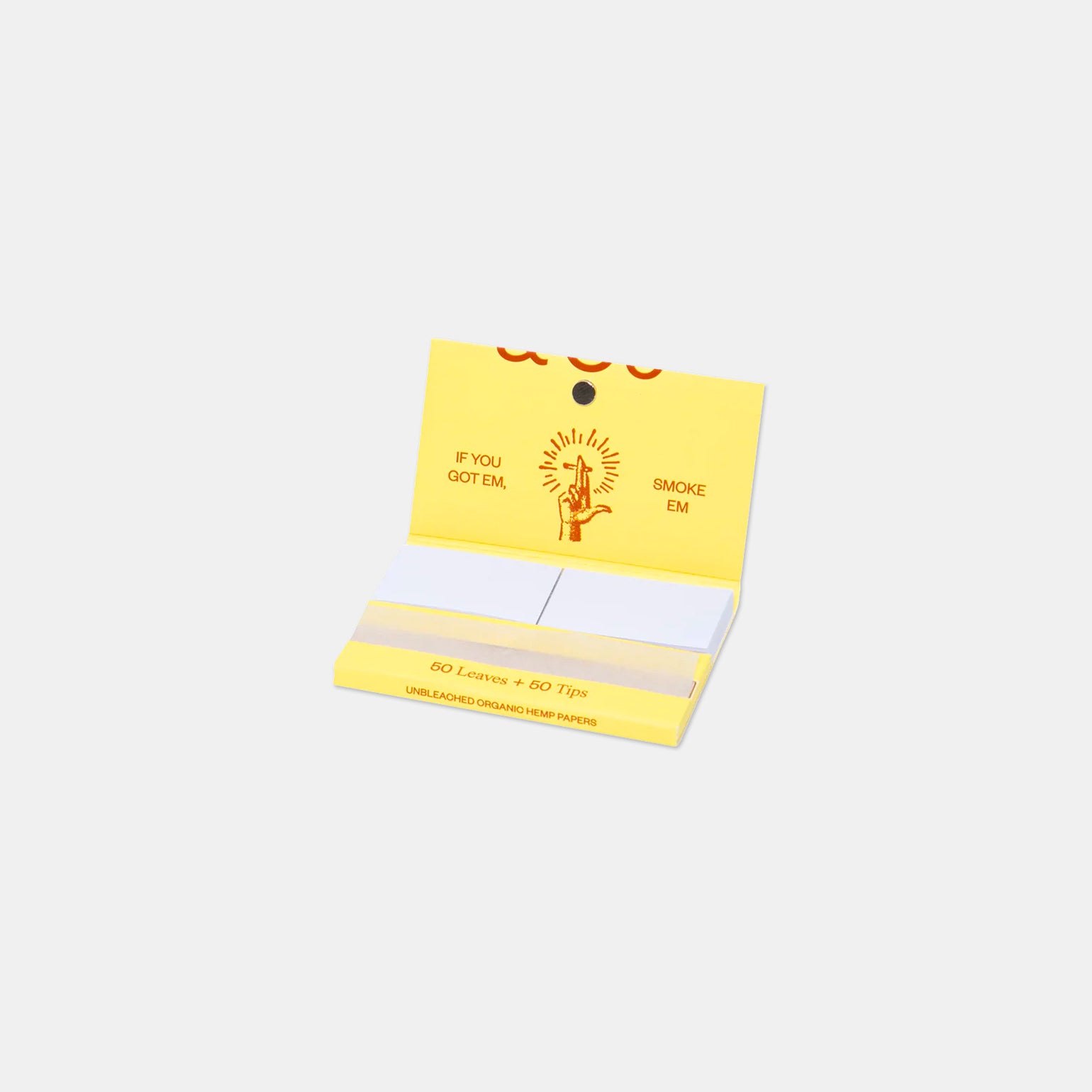 Sackville & Co. - Powerful [Yellow] Rolling Papers
Description

A pack of fifty premium rolling papers with tearable filters. Each pack has a magnetic clasp to keep everything in order and it'll become a trusted ally from the first leaf to the last. As they say, "For the Connoisseurs and the Curious".

Available in the following vibes;

Bougie

(Black),

Grounded

(Blue),

Vibrant

(Pink) and

Powerful

(Yellow). Sackville & Co.'s thin weight papers are made of 100% natural pure organic hemp, ensuring a slow and even burn. 

Sackville & Co. is a contemporary cannabis brand designed by women who like to smoke weed.
Editions

+ 100% pure organic hemp.
+ Yellow is 'Powerful'.
+ Arabic gum adhesive.
+ 1¼ Rolling Papers.
+ 50 Papers.
+ 50 Tips.
+ Magnetic clasp.
Release Info

Release Date: 2022
Format: Rolling Papers with Tips
Label: Sackville & Co.