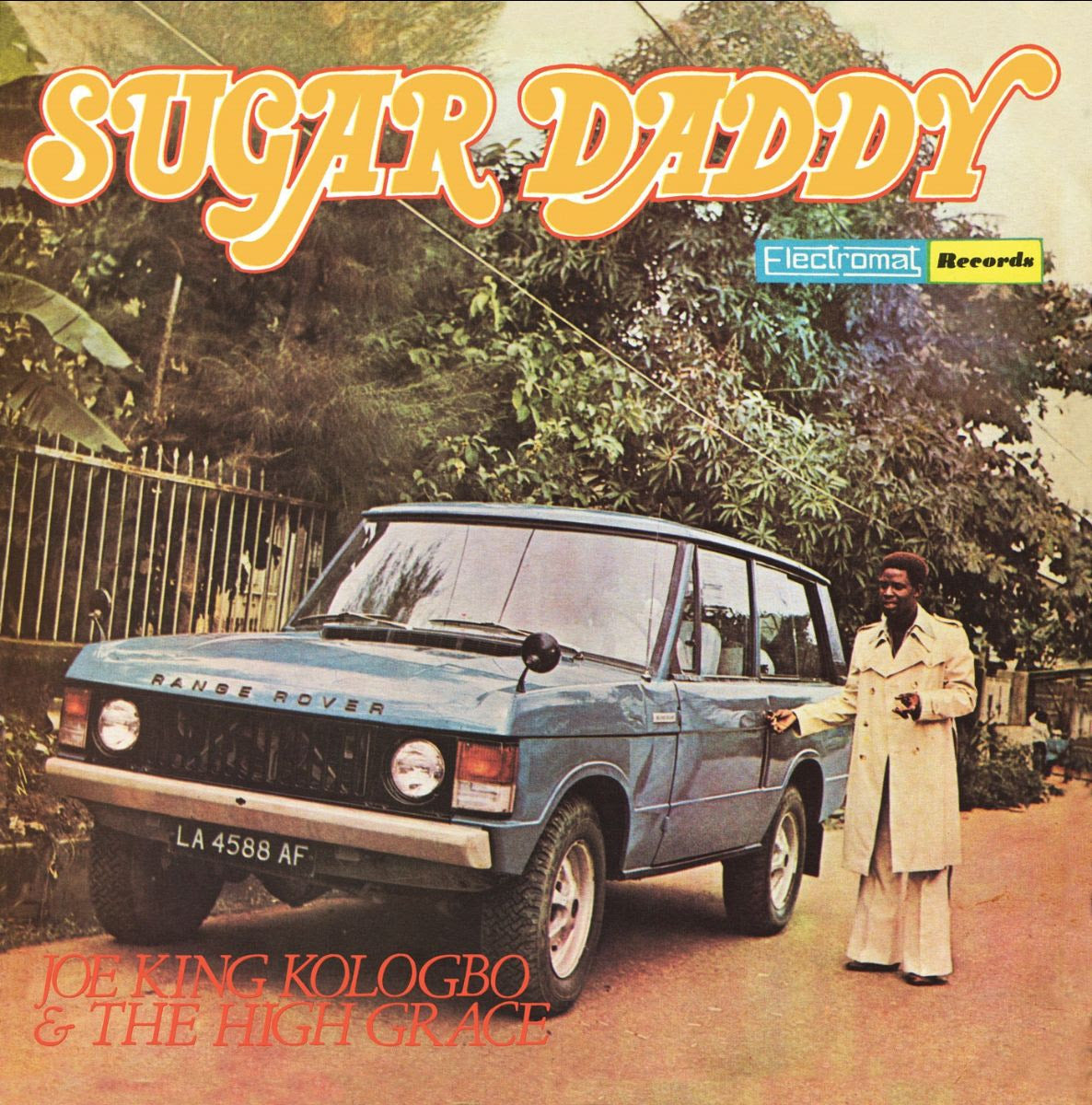 Joe King Kologbo & The High Grace - Sugar Daddy
Description

Building his career as a composer and player with Eastern Star Dance Band at their residency at the Atlantic Hotel in Aba, Eastern Nigeria, Joe King Kologbo was forced to flee to Ghana when the Biafran War broke out in 1967. As his son Oghene recalls, "when war came, everything just scatter. He lost his house, everything."

Joe King played with a variety of bands in Ghana including Real Ruby's, a jazz highlife big band, before returning to Lagos in 1971. By the time he recorded the 'Sugar Daddy' LP for the tiny Electromat label in 1980, he was one of the older musicians on the circuit. Oghene Kologbo remembers, "My Mum used to say, 'I hope you don't go and play guitar everywhere and play around, don't go and be Sugar Daddy!' All my father's friends nicknamed him 'Sugar Daddy' so he did the song in a fun way. He was a nice man. He never did 'playboy'."

"Since he was based in the East during his early days, he was not as well known nationally as some of the other highlife players of the time," continues Oghene,"so it's nice that this album is coming out again. It brings back good memories."

Joe King Kologbo's 'Sugar Daddy' is released in its original artwork and features new interviews with Oghene Kologbo and Sonny Akpan of The Funkees. The album comes remastered by The Carvery, with vinyl pressed at Pallas.
Tracklisting

A1. Sugar Daddy

B1. Come Back Lina
B2. All Fingers Are Not Equal
Release Info

Release Date: 5th May 2023
Format: LP
Label: Strut