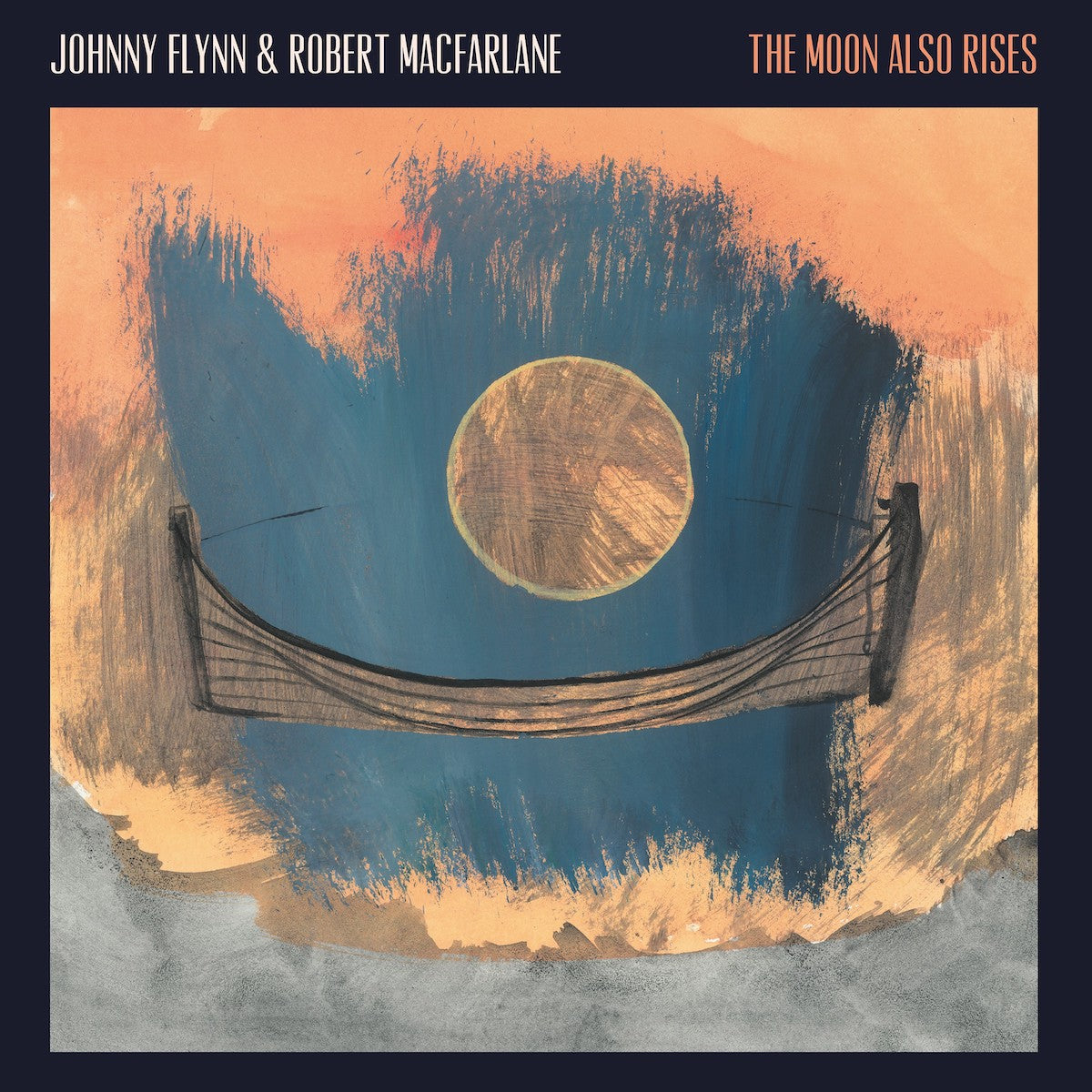 Johnny Flynn & Robert Macfarlane - The Moon Also Rises
This product is available on pre order with a limited discounted price.
Description

Johnny Flynn is a singer, composer, musician and actor. His musical releases to date include the studio albums A Larum (2008), Been Listening (2010), Country Mile (2013), Sillion (2017) and Lost In The Cedar Wood (2021). He has released two full live albums, Live in Washington DC (2014) and Live at the Roundhouse (2018) and various EPs and soundtracks. As well as touring the world with his band, Johnny regularly composes music for film, TV and theatre –– including work for period instruments at the Globe Theatre. Johnny's recent acting projects include Hangmen and True West (for which he also composed the music) on stage and Emma, Beast and The Dig on film. He is currently appearing as Richard Burton in Jack Thorne's sell-out play The Motive and the Cue, directed by Sam Mendes.

Robert Macfarlane is a writer of books about nature, people, place and landscape including Underland (2019), Landmarks (2015), The Old Ways (2012) and, with Jackie Morris, The Lost Words (2017) and The Lost Spells (2020). He also writes films (inc. Mountain and River, both starring Willem Dafoe), operas, plays and screenplays, and collaborates widely, including with artist Stanley Donwood, and musicians Cosmo Sheldrake, Jocelyn Pook and Karine Polwart. His work has been widely adapted for film, stage, television, radio, dance, music and performance, and his books have been published in more than thirty languages. In 2023 he was awarded the inaugural Weston International Award for Non-Fiction.

Editions

• Dinked Edition 260
• Galaxy orange-black vinyl *
• Bonus 7" black vinyl *
• Signed & hand-numbered insert*
• Limited pressing of 1500 *

* EXCLUSIVE to Dinked Edition

• Standard LPs are pressed on Moon Colour Vinyl


Release Info

Release Date: 10th November 2023
Format: Dinked, LP & CD
Label: Transgressive
Pre Order FAQ
When is this released?

Johnny Flynn & Robert Macfarlane - The Moon Also Rises is available for Pre Order now and has a scheduled release date of 10th November 2023.

In the event of any delays to this date, we will try to keep this page updated in the '⚠ Updates' tab.
When will I get it?

We ship pre order items to arrive with you on or as close as possible to release day.

Please note; If you make a purchase from Drift that includes both Pre Order titles and in-stock titles, we will ship your entire order as one when all items are released. Read More.
What is the discount?

Usually between 10-15%. This will revert to full RRP during the week of release.