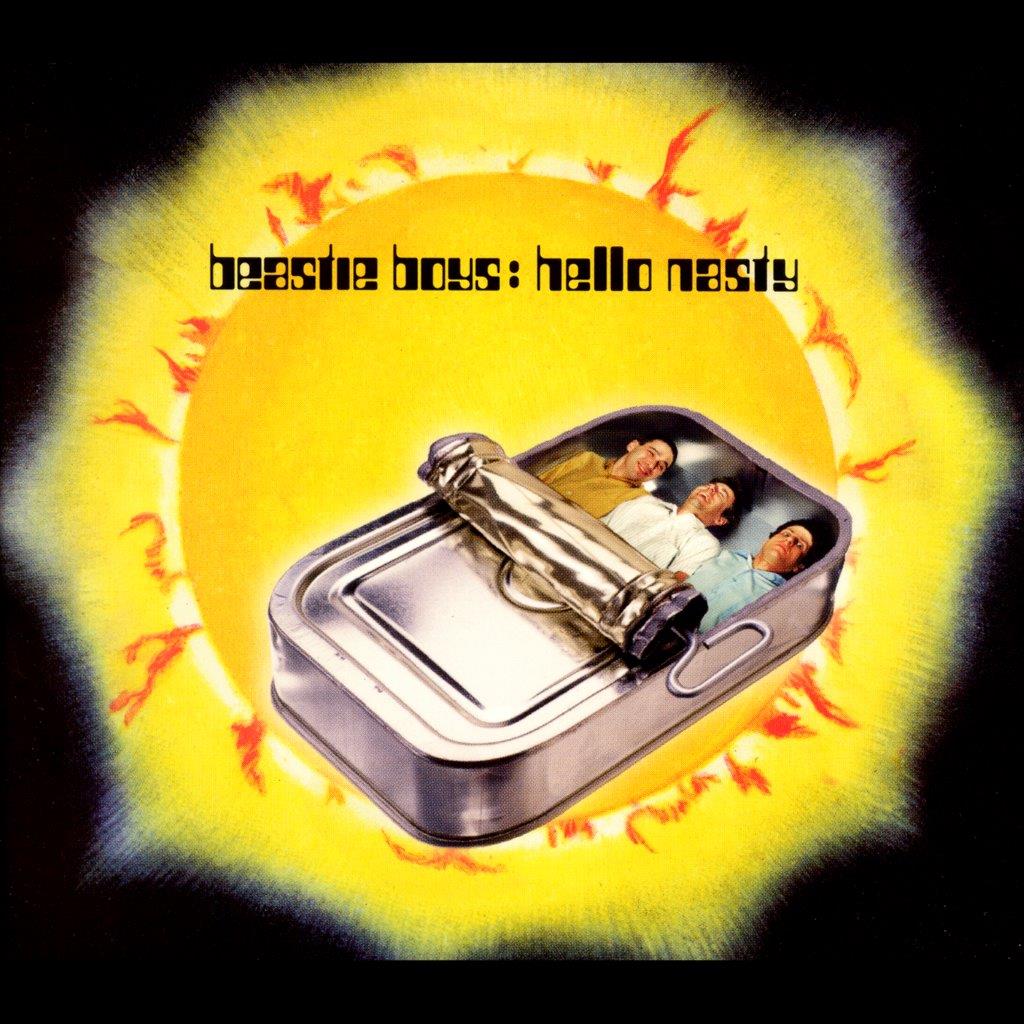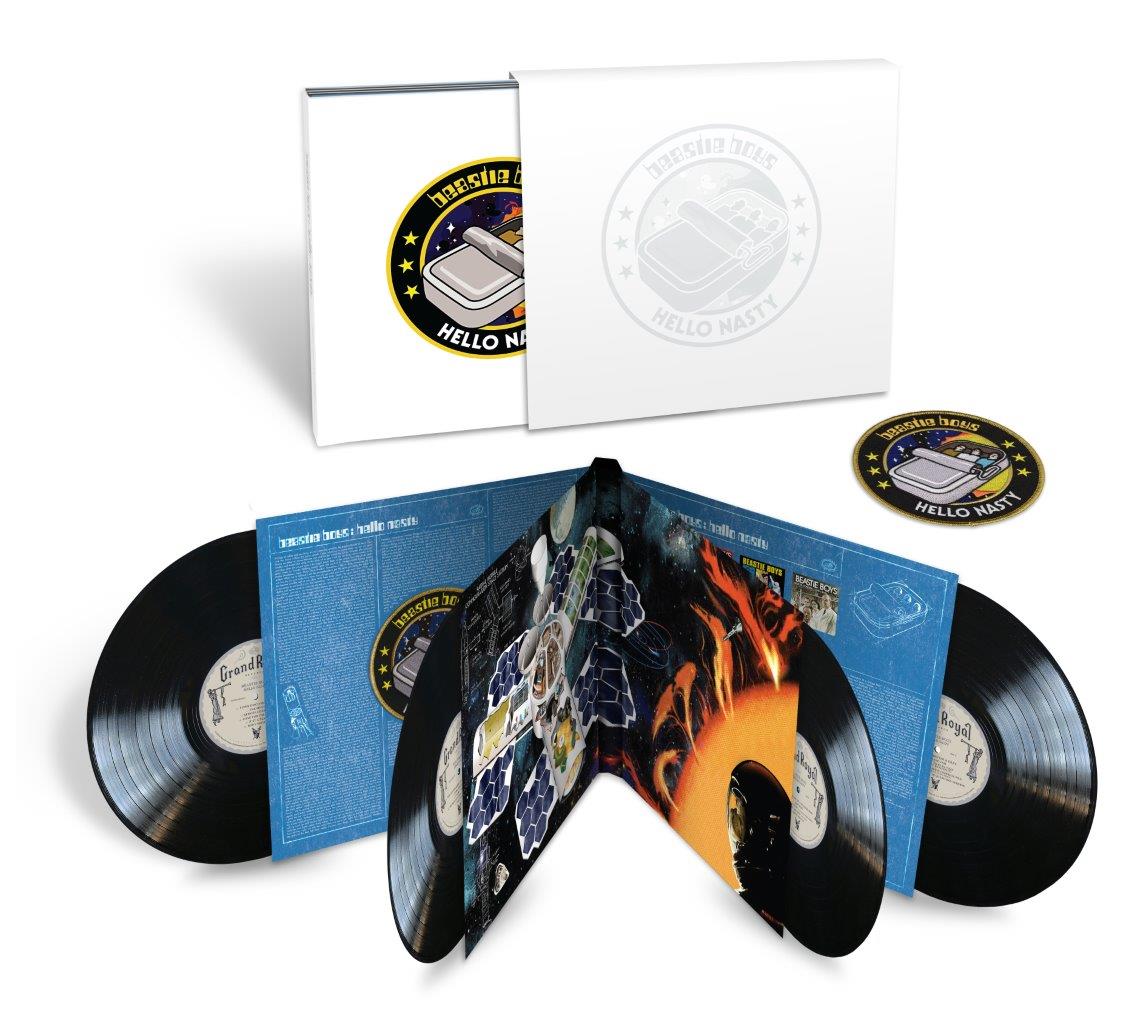 Beastie Boys - Hello Nasty [Deluxe]
Description

Celebrating the 25th anniversary of Beastie Boys' 3× Platinum album Hello Nasty. This is a limited edition reissue of the rare deluxe 4LP version of the album that was released as an artist store exclusive in 2009. Long out-of-print and sought after by fans/collectors, it features two extra LPs (w/ 21 tracks) of bonus content, including remixes, live versions and B-sides (all of which are available at DSPs).
Editions

• The 4 LPs are pressed on 180 gram vinyl and housed in a quad jacket inside a rigid slipcase.
• A sew-on patch is also included.
Tracklisting

Disc 1 - Side A
Super Disco Breakin'
The Move
Remote Control
Song For The Man
Just A Test
Body Movin'

Disc 1 - Side B
Intergalactic
Sneakin' Out The Hospital
Putting Shame In Your Game
Flowin' Prose
And Me
Three MC's And One DJ

Disc 2 - Side A
The Grasshopper Unit (Keep Movin')
Song For Junior
I Don't Know
The Negotiation Limerick File
Electrify

Disc 2 - Side B
Picture This
Unite
Dedication
Dr. Lee, PhD
Instant Death

Disc 3 - Side A
Description Of A Strange Man
Dirt Dog
Intergalactic (Colleone Webb Remix)
DR. Lee Version Dub
Switched On

Disc 3 - Side B
Body Movin' (Fatboy Slim Remix)
Auntie Jackie Poom Poom Delicious
Putting Shame In Your Game (Prunes Remix)
Stink Bug

Disc 4 - Side A
Peanut Butter & Jelly
Piano Jam
Happy To Be In That Perfect Headspace
The Negotiation Limerick File (The 41 Small Stars Remix)
The Drone
20 Questions Version

Disc 4 - Side B
The Bizz Grasshopper Experiment
Hail Sagan (Special K)
Body Movin' (Kut Masta Kurt Remix)
Creepin'
Learning Remote Control
Oh My Goodness This Record's Incredible
Release Info

Release Date: 8th September 2023
Format: 4LP Deluxe
Label: UME