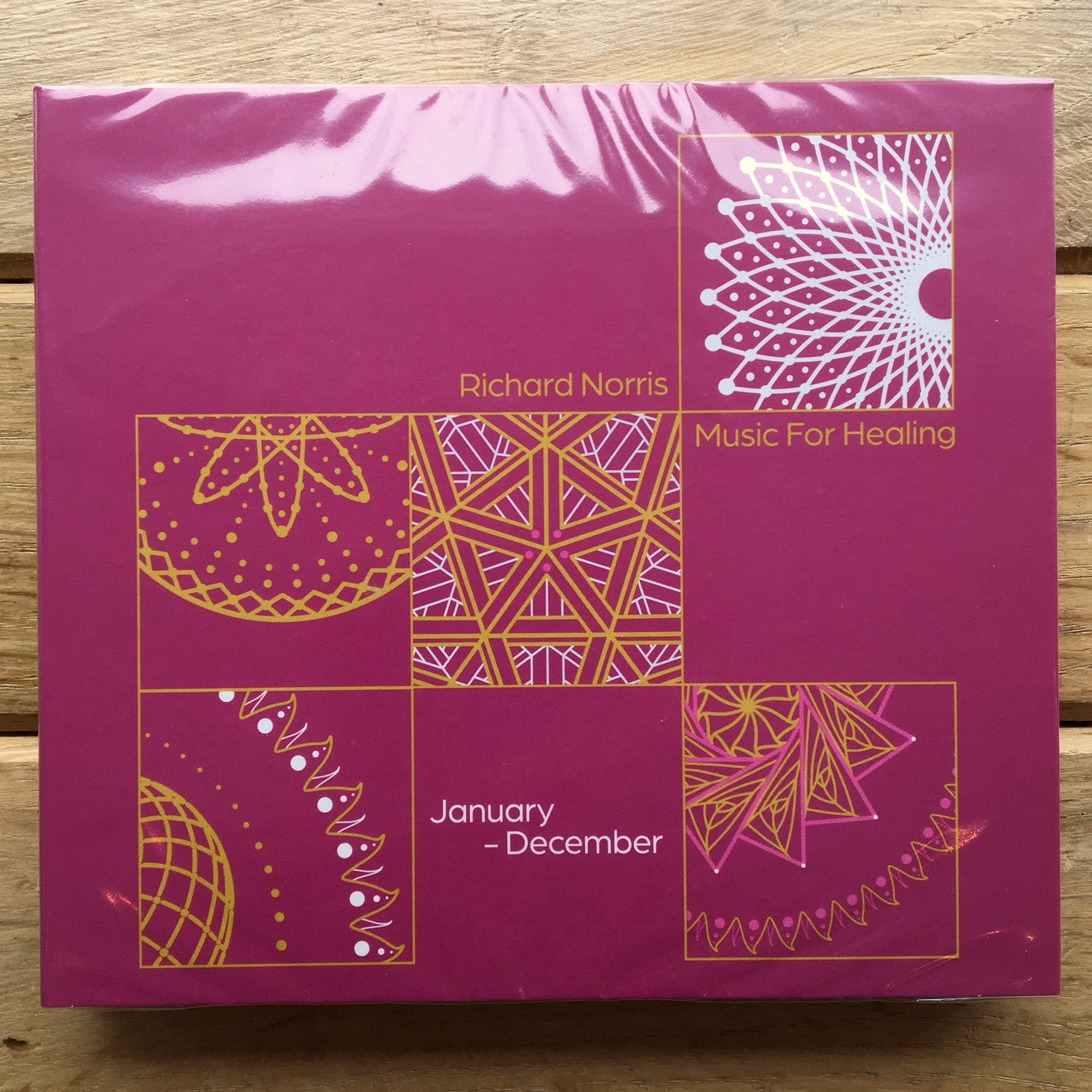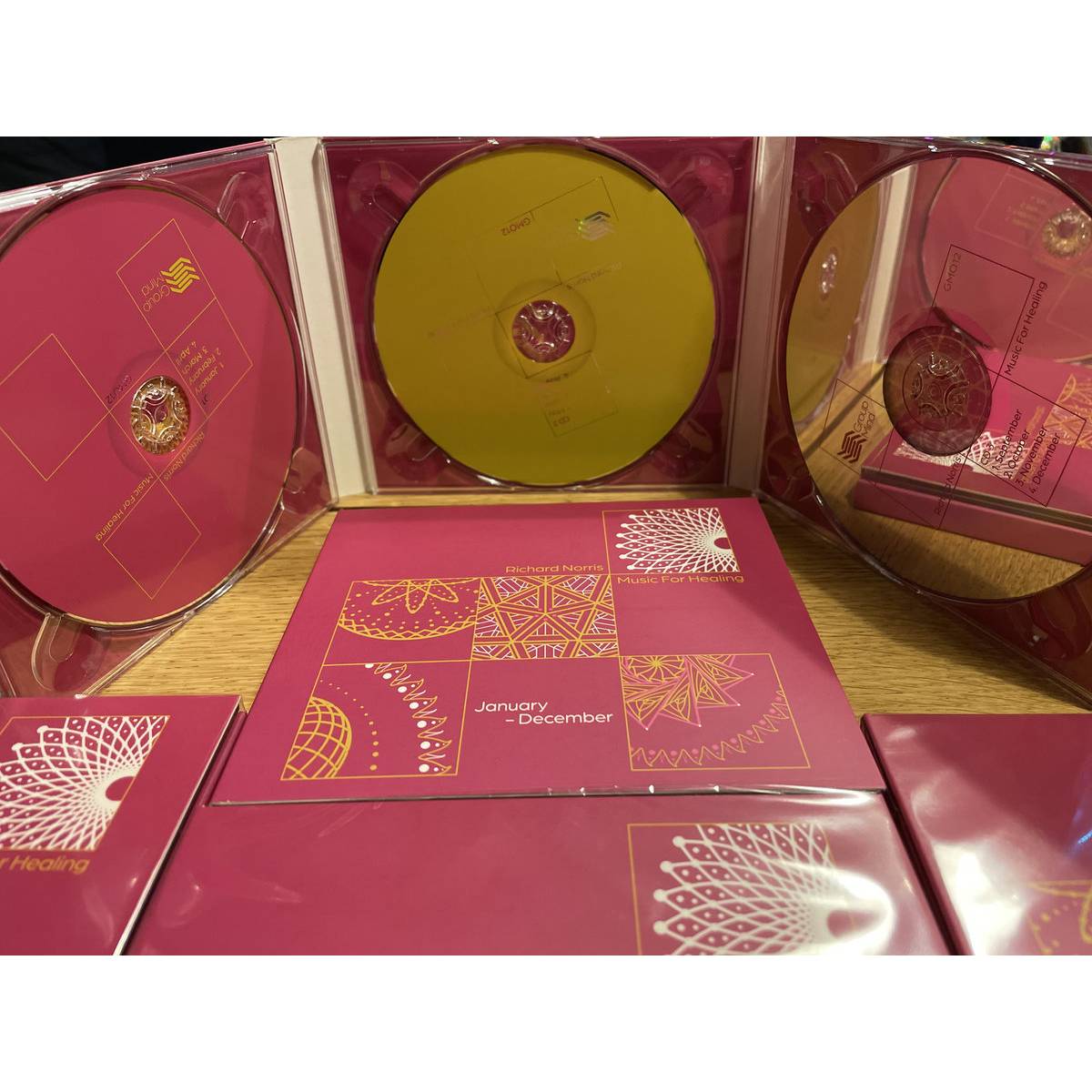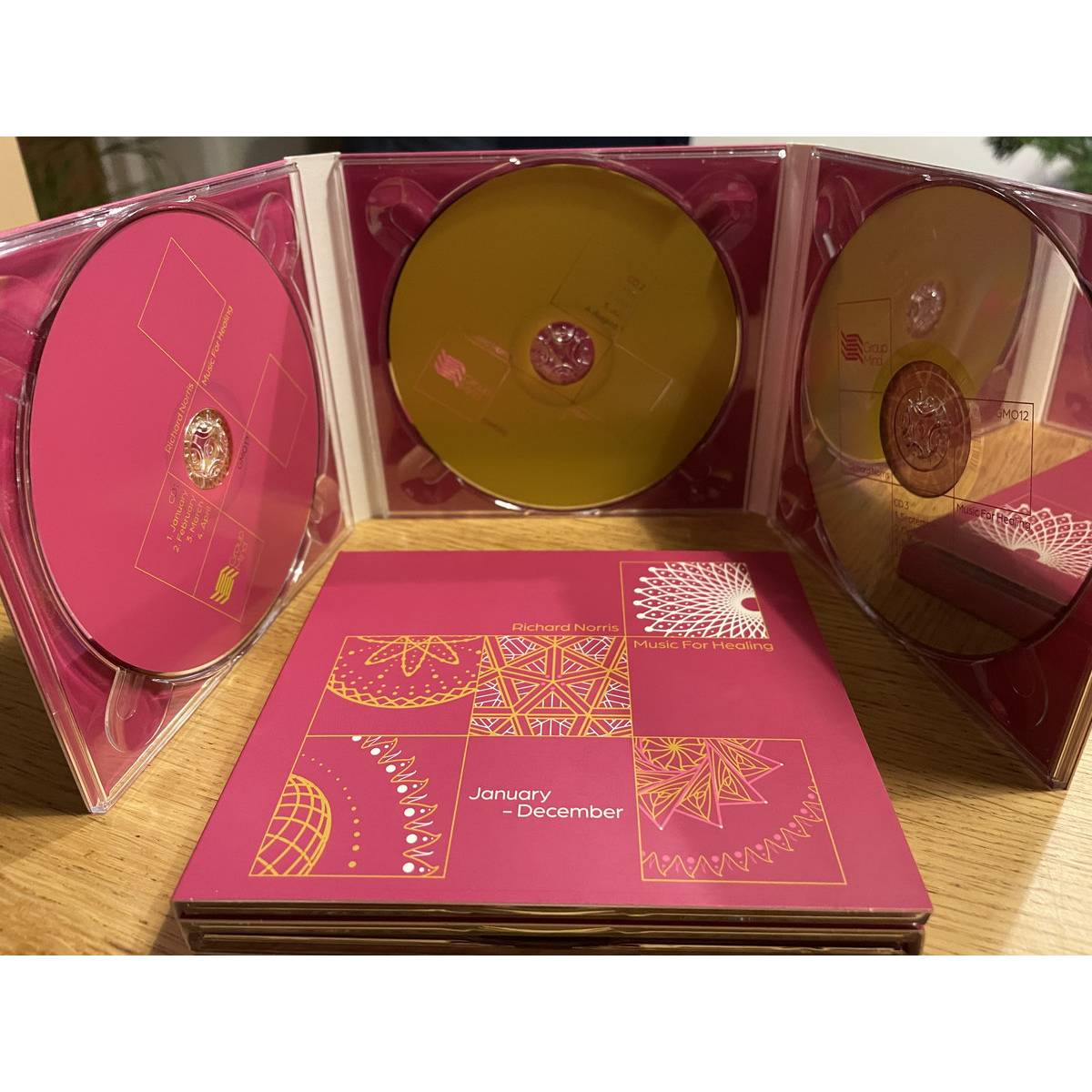 Richard Norris - Music for Healing: January-December [3CD]
Description

A cornucopia of compact sonic journeys. If you have a CD changer, load this triple disc set in and you'll have four hours of mind-altering audio bliss waiting for you. 

Limited Edition three CD set. Featuring the long form version, twenty-minute-long tracks January to December, across three CDs.

Richard Norris started the Music For Healing series in lockdown, releasing one calming, anxiety relieving track each week for three months. The response was very positive, with numerous people getting in contact to say how much the music had helped in this challenging situation. The work is also part diary - the moods evoked range from pure deep listening drone relaxation, through reflective synthesis through to more hopeful piano led pieces. "This music was created as a kind of safe space", he says. "It helped me through lockdown and I'm glad it helped others too."

Written and Produced by Richard Norris. Artwork by Mark Golding. Digital Art by Andy Ball. Design by Lyndon Pike.
⚠ Updates

+ SIGNED CD COPIES WHILE STOCKS LAST!
Richard was kind enough to sign some for us at Sea Change Presents May 2022. Thanks Richard!


Tracklisting

1. January - 19:12
2. February - 19:10
3. March - 19:12
4. April - 19:12
5. May - 19:20
6. June - 19:12
7. July - 19:12
8. August - 19:55
9. September - 20:00
10. October - 19:06
11. November - 20:00
12. December - 19:06
Release Info

Release Date: 17th December 2021
Format: CD
Label: Group Mind Records