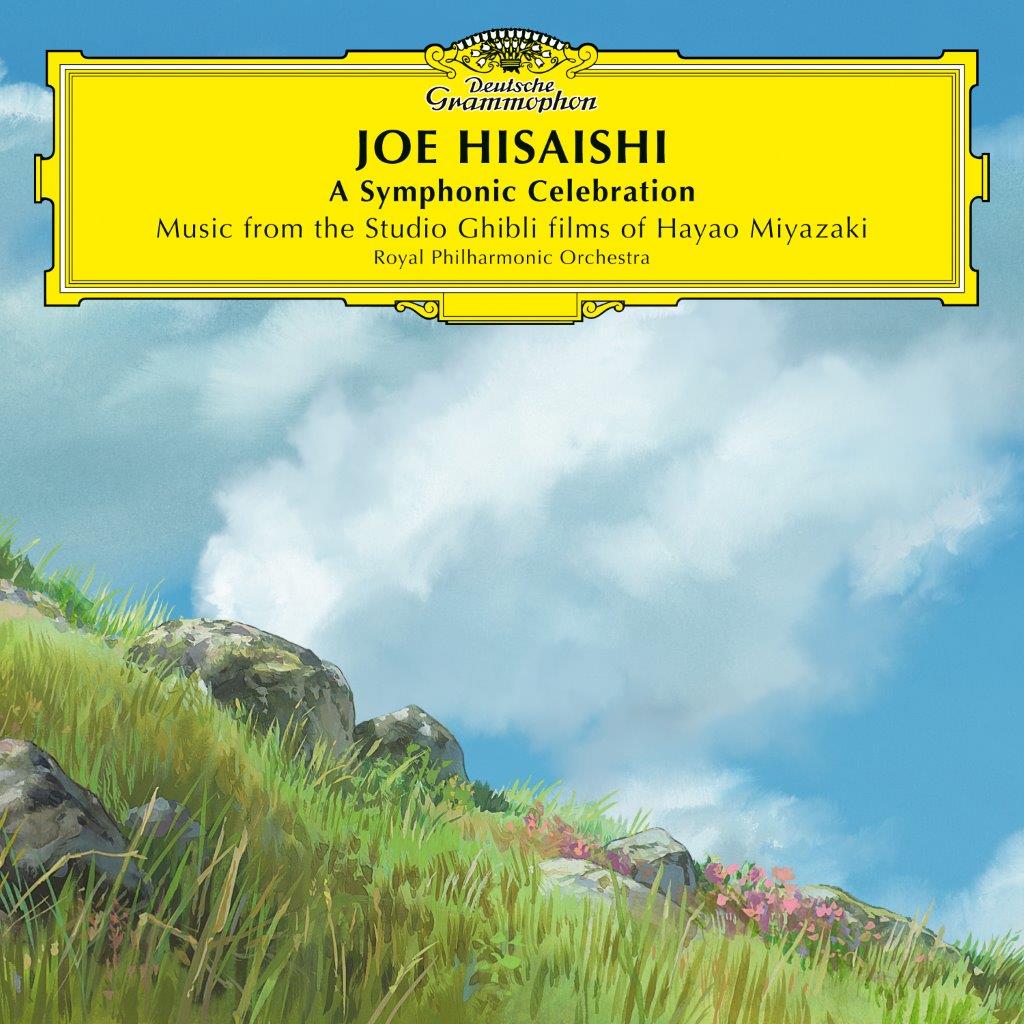 Joe Hisaishi - A Symphonic Celebration
Description

For his first album on Deutsche Grammophon, Joe Hisaishi, the revered Japanese composer whose work has become synonymous with the magical Studio Ghibli animations of director Hayao Miyazaki has created an exciting series of symphonic arrangements of his original soundtracks for such Ghibli classics as Spirited Away, Princess Mononoke and My neighbor Totoro. Fittingly titled A Symphonic Celebration, it presents state-of-the-art recordings of his extraordinary work for this much-loved artistic force in animated movie-making. Recorded in London by the Royal Philharmonic Orchestra, conducted by the composer, its tracks are newly arranged by Hisaishi for symphony orchestra and features Grace Davidson, Avi Avital, Bach Choir and Stephen Morris.

Hisaishi ranks among Japan's greatest composers of all time and is famed worldwide for his collaborative work with Oscar-winning director, animator and Studio Ghibli founder Hayao Miyazaki. Their creative partnership began in 1984 with the post-apocalyptic anime feature Nausicaä of the Valley of the Wind and has since developed to the point that they are now likened to other legendary director-composer pairings, including Hitchcock and Herrmann, Fellini and Rota, Leone and Morricone, and Spielberg and Williams. Indeed, Hisaishi's reputation has been secured by the fact that his soundtracks have won eight Japanese Academy Awards, an unprecedented achievement. He is equally acknowledged, however, as a conductor and as a composer of contemporary classical music, much of it minimalistic and experimental in nature, like that of friends and colleagues such as Philip Glass, Terry Riley and Nico Muhly.
⚠ Updates

This release has been delayed and is now released on the 29th September 2023.
(Previous release date was 30th June 2023.)
Tracklisting

Side A
1.NAUSICAÄ OF THE VALLEY OF THE WIND
2.KIKI'S DELIVERY SERVICE

Side B
1.PRINCESS MONONOKE
2.THE WIND RISES
3.PONYO ON THE CLIFF BY THE SEA

Side C
1. CASTLE IN THE SKY
2. PORCO ROSSO
3. HOWL'S MOVING CASTLE

Side D
1. SPIRITED AWAY
2. MY NEIGHBOUR TOTORO

2CD Deluxe (Second Disc)
1. Merry-Go-Round of Life - from 'Howl's Moving Castle'
2. One Summer's Day (The Name of Life) - English Version / from 'Spirited Away'
Release Info

Release Date: 29th September 2023
Format: LP or CD
Label: Deutsche Grammophon