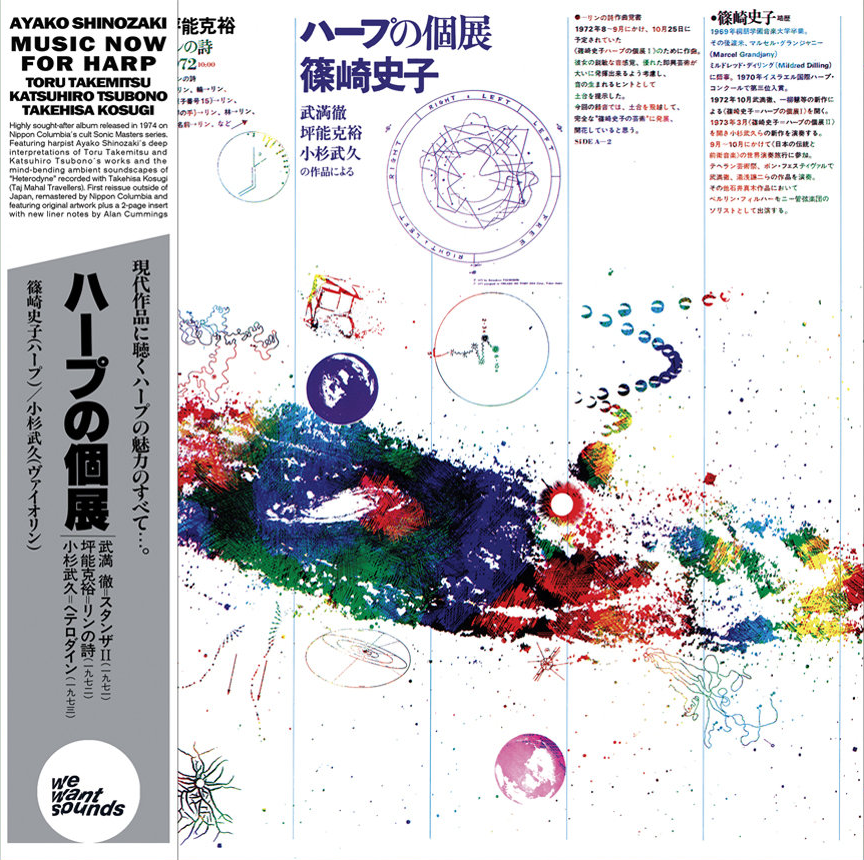 Ayako Shinozaki - Music Now For Harp [2023 Reissue]
Description

Released on We Want Sounds' cult "Master Sonic" series, Shinozaki's harp soundscape album features works by renowned composer Toru Takemitsuand Katsuhiro Tsubono. The highlight of the album is the spaced-out, ethereal 25-min ambient epic 'Heterodyne' featuring cult musician Takehisa Kosugi (Taj Mahal Travellers, Group Ongaku) on electric violin and sound waves. 

Newly remastered by Nippon Columbia and reissued here with its original artwork designed by legendary Japanese graphic designer Kohei Sugiura.
Editions

• LP includes a 2 page insert with new liner notes by Alan Cummings.
Tracklisting

1. Stanza II
2. Poem of Rin
3. Heterodyne
Release Info

Release Date: 30th June 2023
Format: LP or CD
Label: Wewantsounds