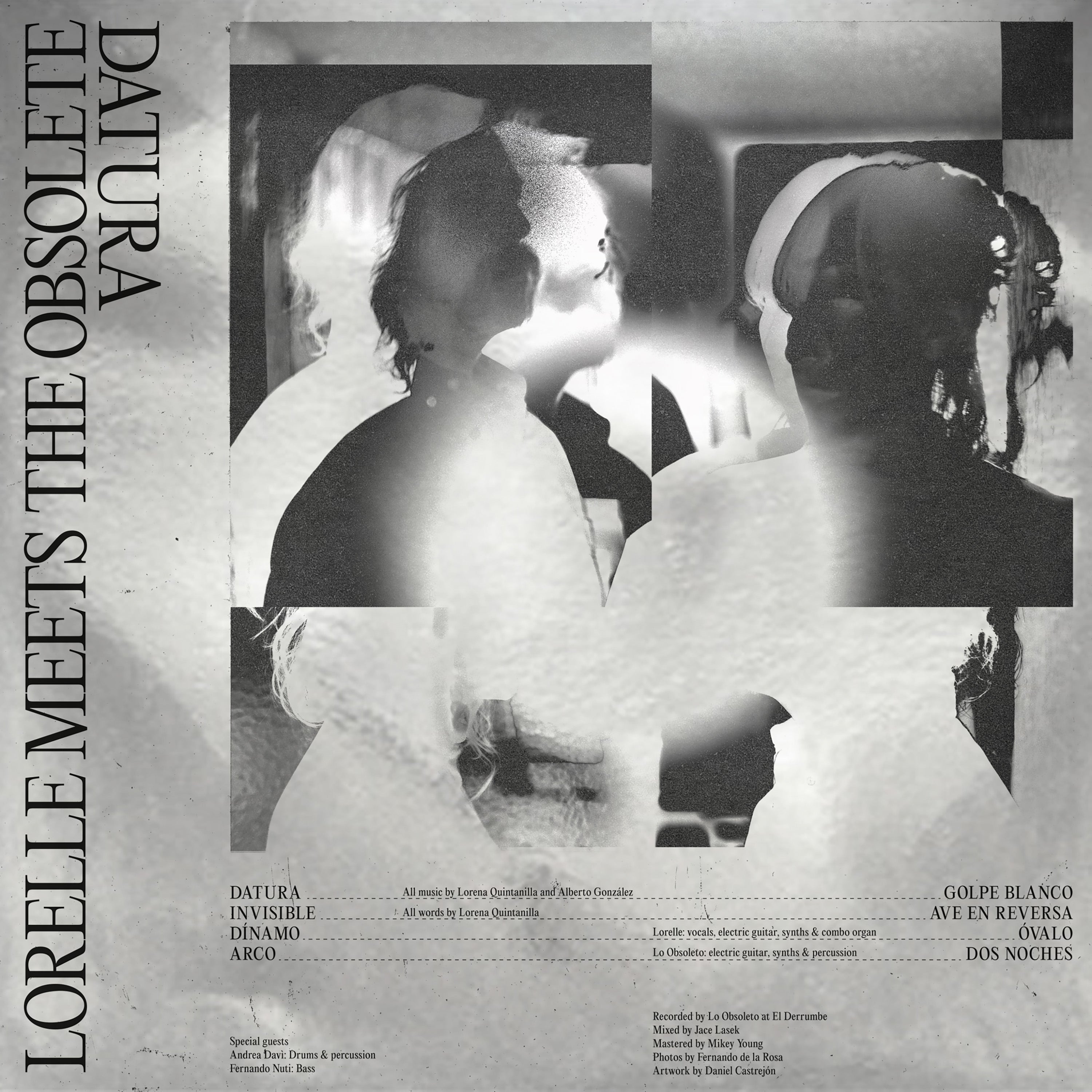 Lorelle Meets The Obsolete - Datura
Description

Mexican duo Lorelle Meets The Obsolete make a very welcome return on June 16 with their sixth album, Datura. Recorded at their home studio in Ensenada, Baja California, it was mixed in Canada by Jace Lasek of The Besnard Lakes and mastered in Australia by Mikey Young of Eddy Current Suppression Ring and Total Control, among many others.

It's a short, sharp shock of a record with no unnecessary adornments and no fat on any of its eight songs. Gone are the psychedelic wig-outs found on previous releases, replaced with bass-heavy post-punk grooves inspired by the roots of The Congos, the no wave of Ike Yard, the industrial hip-hop of Dälek and the dark modular moves of Hiro Kone, all while harnessing the elemental power of Jon Hassell's Vernal Equinox.
Editions

Dinked Edition
+ The 'Espejo Rojo' (Red Mirror) version vinyl *
+ Mirror board sleeve *
+ Postcard (random 1 of 7 different designs) *
+ Holographic sticker *
+ Limited Edition pressing of 300 *

* EXCLUSIVE to Dinked Edition
Tracklisting

Side A
Datura
Invisible
Dínamo
Arco

Side B
Golpe Blanco
Ave En Reversa
Óvalo
Dos Noches
Release Info

Release Date: 16th June 2023
Format: LP or CD
Label: Sonic Cathedral
"the album slams awake to the sound of apocalyptic crumbling, all sweeping buzzes, powering-down synths, and dead-behind-the-eyes stomp, and even when the component parts coalesce, a thick, astringent treacle coats everything in earshot."
7/10