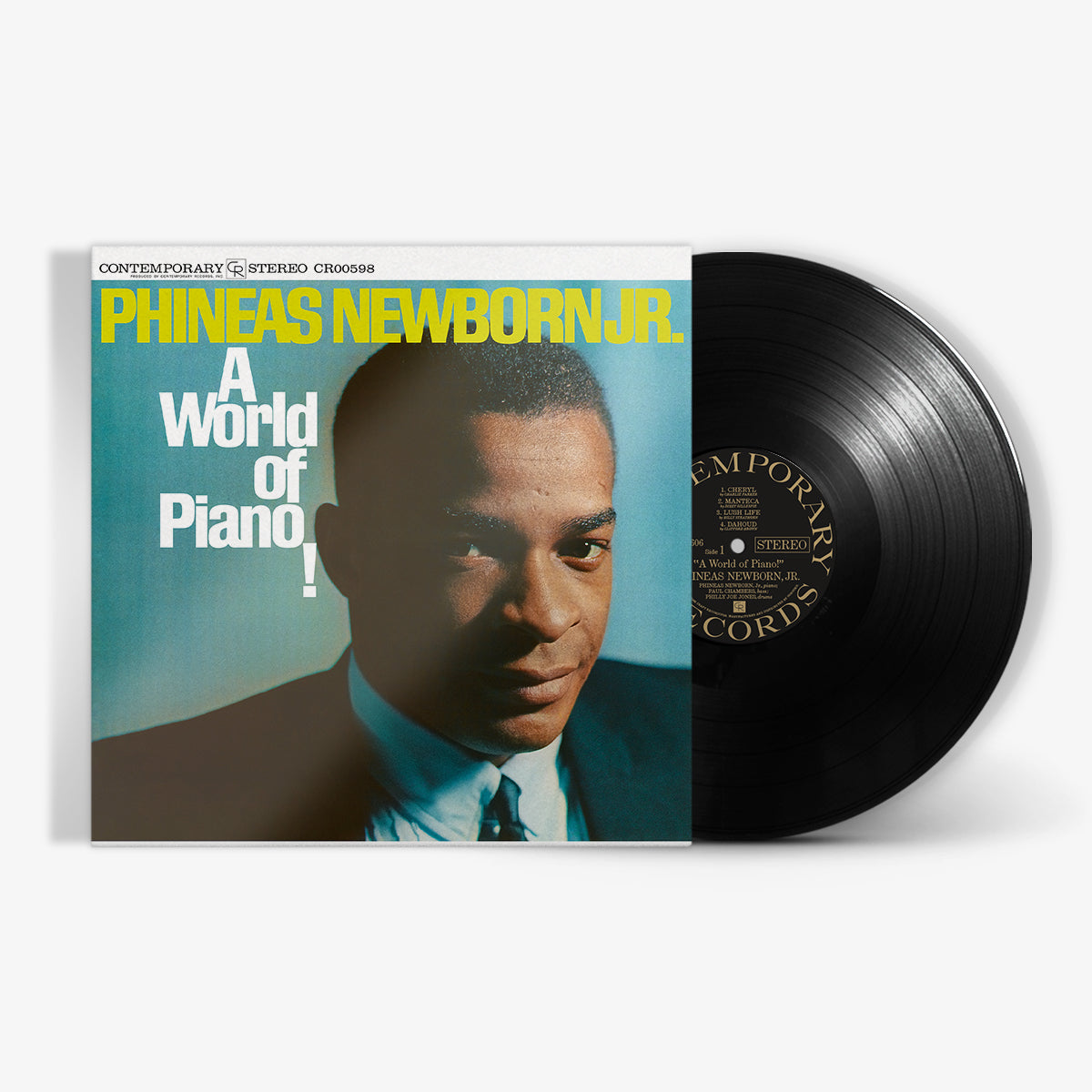 Phineas Newborn Jr. - A World of Piano!
This product is available on pre order with a limited discounted price.
Description

Acoustic Sounds and Contemporary Records present this new reissue of Phineas Newborn Jr's 1962 Contemporary Record debut "A World of Piano!"

Recorded by legendary engineers Howard Holzer and Roy DuNann the album also features Paul Chambers (bass), Philly Joe Jones (drums), Sam Jones (bass) and Louis Hayes (drums).
Editions

This new edition is pressed on 180-gram vinyl pressed at QRP with (AAA) lacquers cut from the original tapes by Bernie Grundman and is presented in a tip-on jacket.
Tracklisting

Side A
1. Cheryl
2. Manteca
3. Lush Life
4. Dahoud

Side B
1. Oleo
2. Juicy Lucy
3. For Carl
4. Cabu
Release Info

Release Date: 15th December 2023
Format: LP
Label: Craft Recordings
Pre Order FAQ
When is this released?

Phineas Newborn Jr. - A World of Piano! is available for Pre Order now and has a scheduled release date of 15th December 2023.

In the event of any delays to this date, we will try to keep this page updated in the '⚠ Updates' tab.
When will I get it?

We ship pre order items to arrive with you on or as close as possible to release day.

Please note; If you make a purchase from Drift that includes both Pre Order titles and in-stock titles, we will ship your entire order as one when all items are released. Read More.
What is the discount?

Usually between 10-15%. This will revert to full RRP during the week of release.