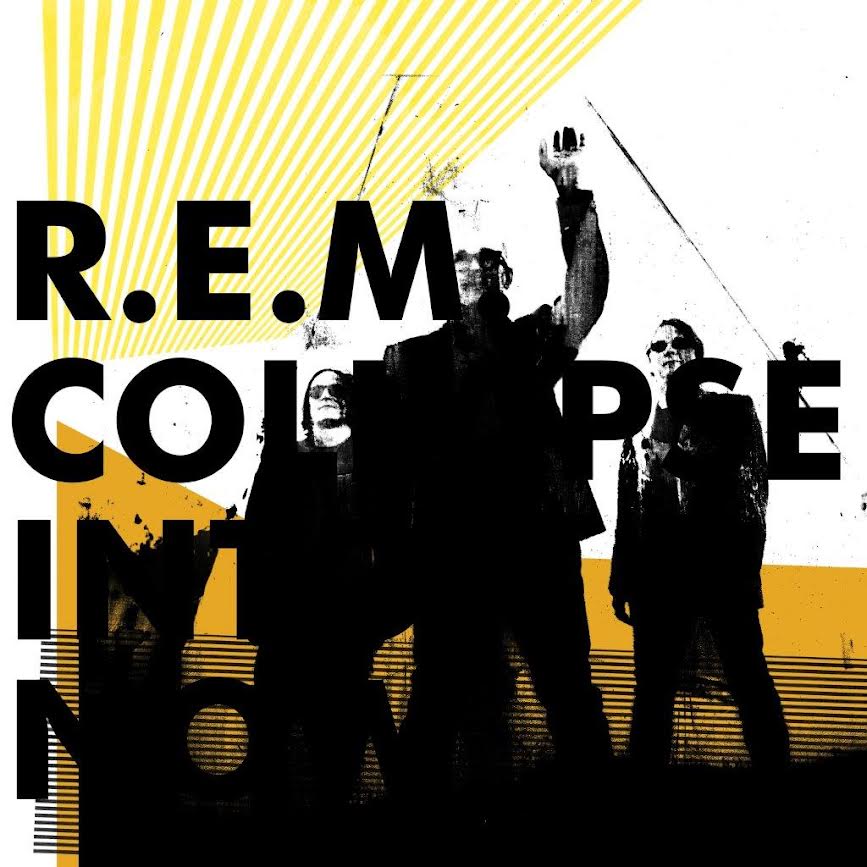 R.E.M. - Collapse Into Now
This product is available on pre order with a limited discounted price.
Description

Collapse Into Now is R.E.M.'s fifteenth and final studio album. Originally Released in 2011, the band aimed to create an expansive, varied album; there are slow, beautiful songs juxtaposed with fast-paced rock songs. The band cites the record as more personal than political, intending to touch upon universal themes. The album peaked at #5 on the Billboard 200 chart and #1 on Billboard's US Top Rock Albums chart. 
⚠ Updates

This release been delayed until October
Editions

• 180g Black Vinyl
• Insert
Tracklisting

1. Discoverer
2. All the Best
3. ÜBerlin
4. Oh My Heart
5. It Happened Today
6. Every Day Is Yours To Win
7. Mine Smell Like Honey
8. Walk It Back
9. Alligator_Aviator_Autopilot_Antimatter
10. That Someone Is You
11. Me, Marlon Brando, Marlon Brando,
And I
12. Blue
Release Info

Release Date: 1st September 2023
Format: LP
Label: Concord
Pre Order FAQ
When is this released?

R.E.M. - Collapse Into Now is available for Pre Order now and has a scheduled release date of 1st September 2023.

In the event of any delays to this date, we will try to keep this page updated in the '⚠ Updates' tab.
When will I get it?

We ship pre order items to arrive with you on or as close as possible to release day.

Please note; If you make a purchase from Drift that includes both Pre Order titles and in-stock titles, we will ship your entire order as one when all items are released. Read More.
What is the discount?

Usually between 10-15%. This will revert to full RRP during the week of release.