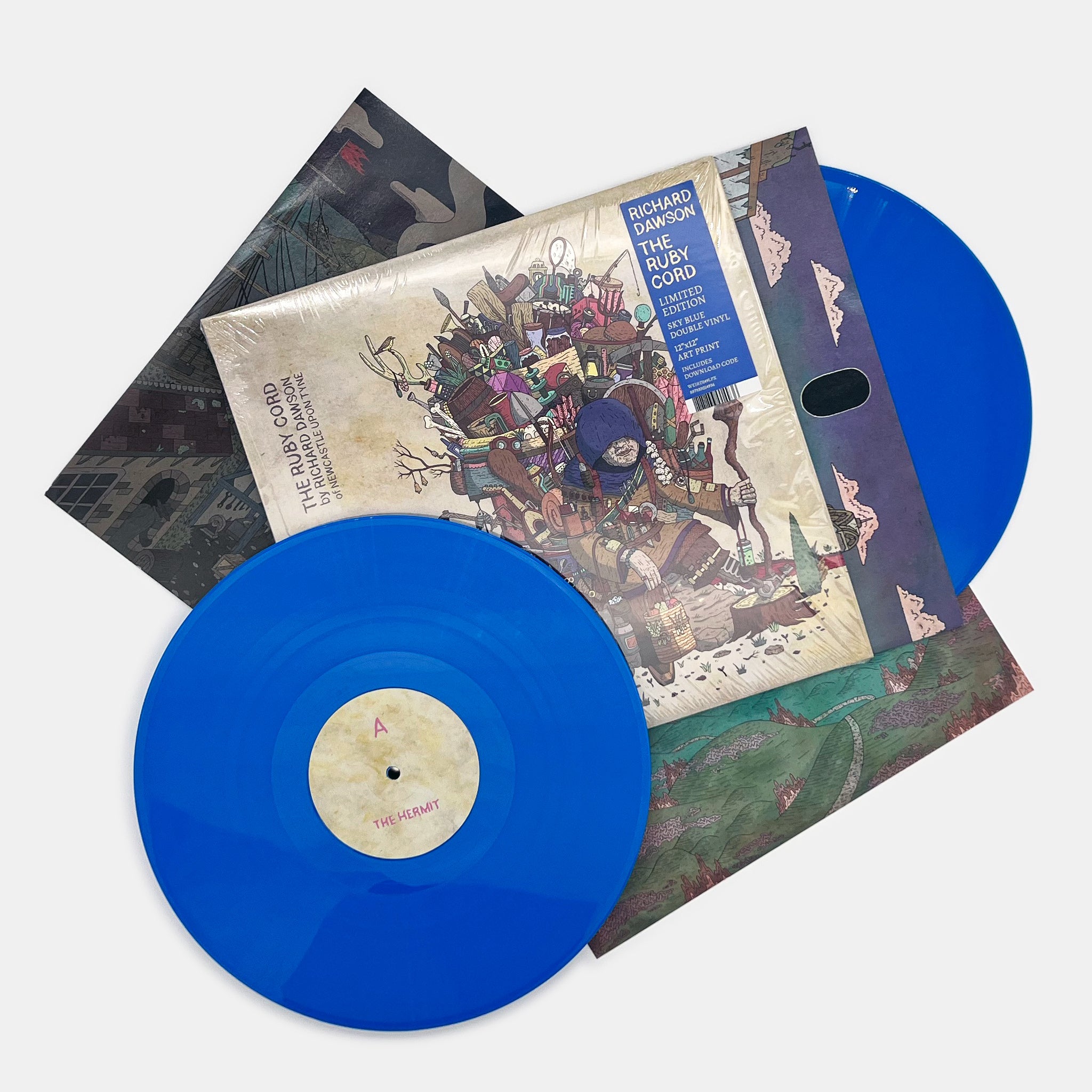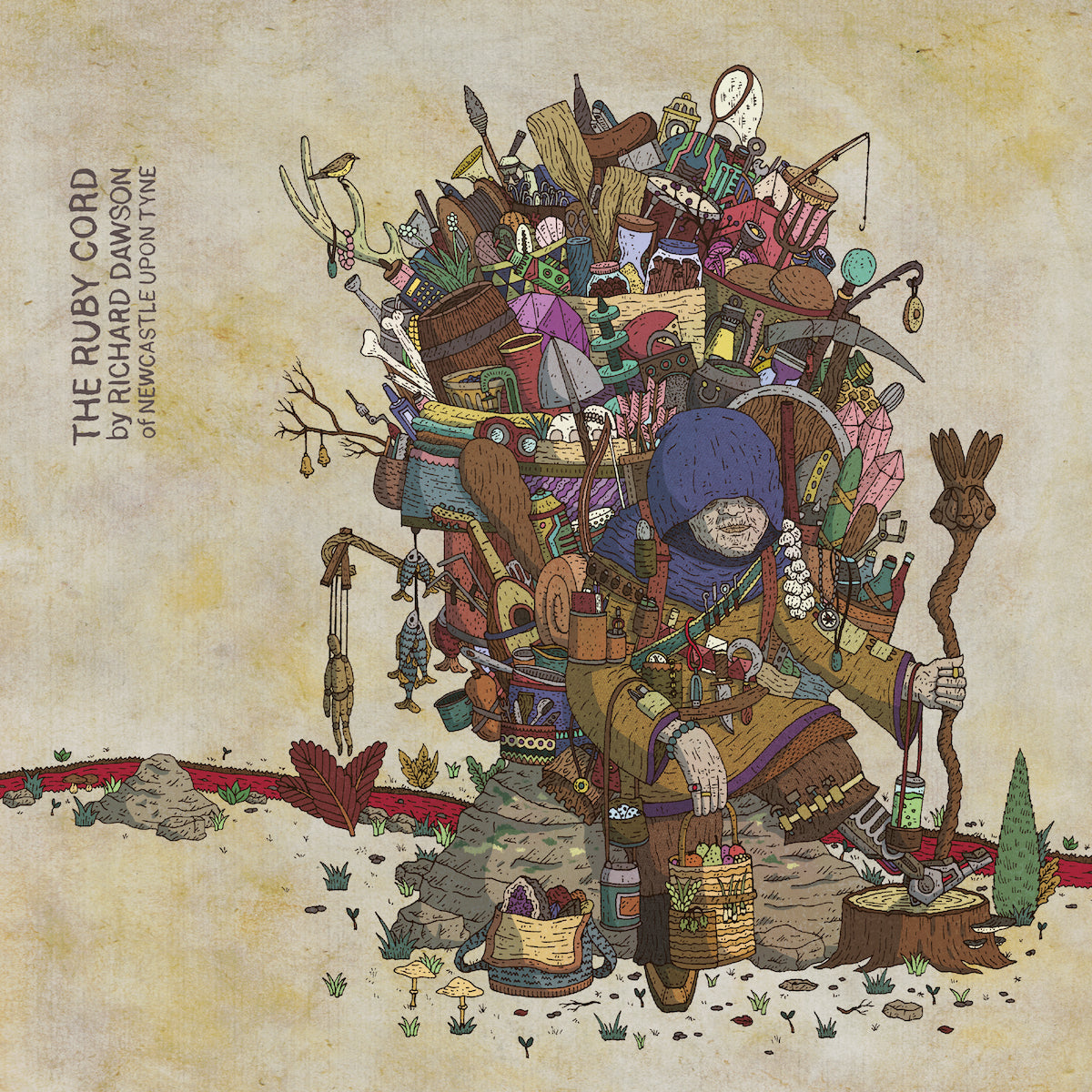 Richard Dawson - The Ruby Cord
Description

Pop in your earpiece, close your eyes and embrace the wonders (and horrors) of augmented reality and prepare to travel 500 years into the future as Richard Dawson returns with…The Ruby Cord. These seven tracks plunge us into an unreal, fantastical and at times sinister future where social mores have mutated, ethical and physical boundaries have evaporated; a place where you no longer need to engage with anyone but yourself and your own imagination. It's a leap into a future that is well within reach, in some cases already here.
Editions

Indie LPs are pressed on sky blue vinyl and includes 12" x 12" art print designed by Jake Blanchard
Release Info

Release Date: 18th November 2022
Format: 2LP or CD
Label: Weird World
"Dawson's giddying vocals are allowed to joyride through octaves as the assonance of this rich language is revelled in. Furthermore these pieces of time tourism invariably showcase his great gift for storytelling."
8/10