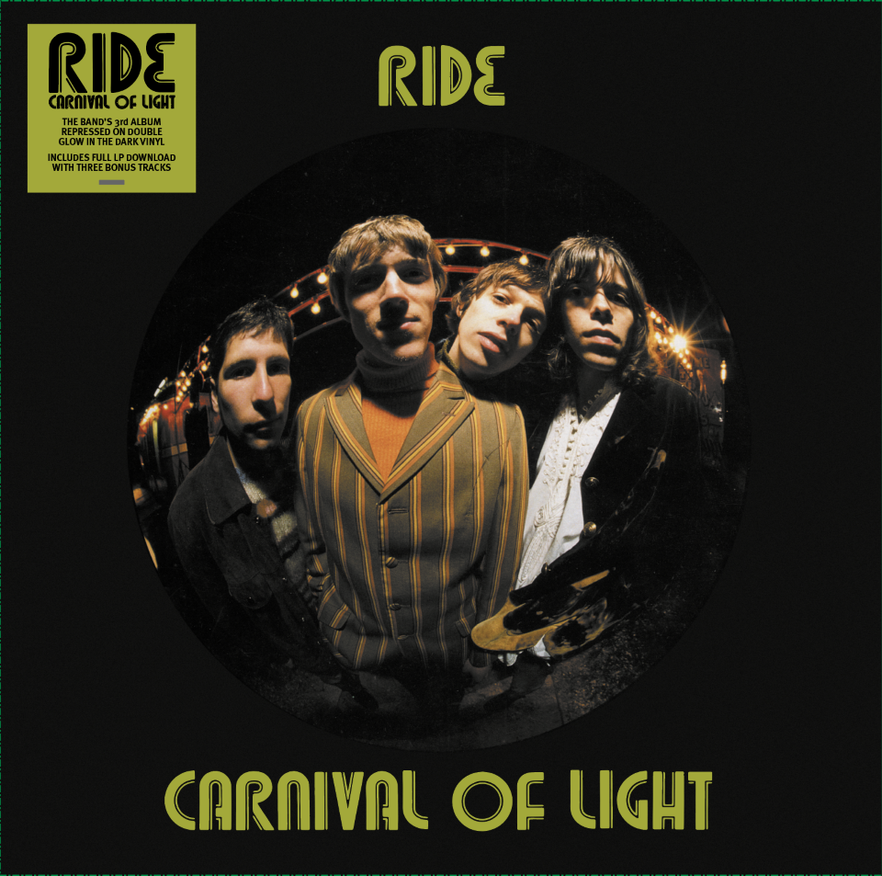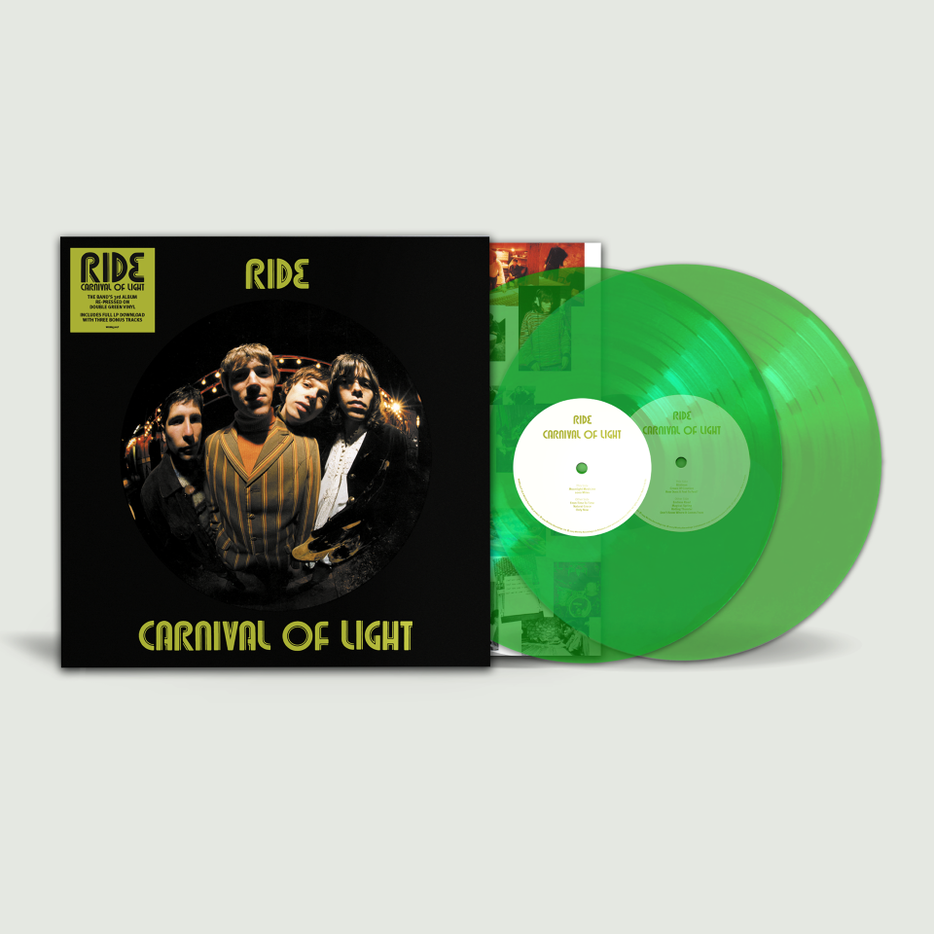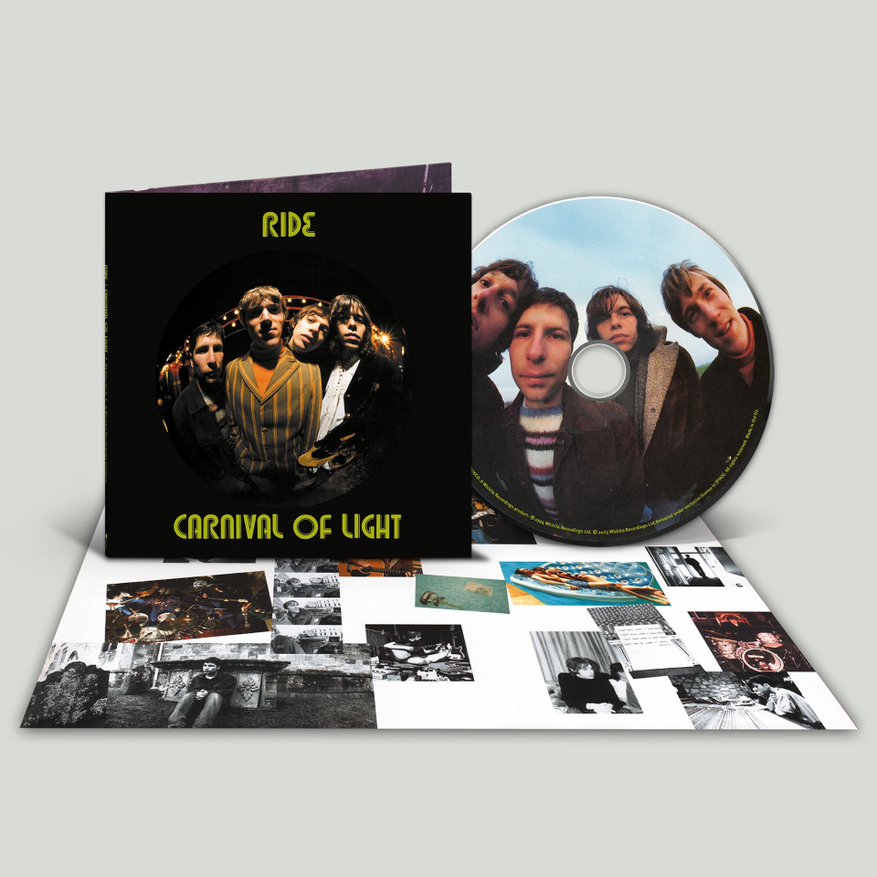 Description

One of the leading lights of the early 90's shoegaze scene, Ride reformed in 2014, releasing their first album in over 20 years in 2017. Following their 'Nowhere' 30th anniversary UK tour last year, shoegaze legends Ride release two more titles of their early classic albums 'Tarantula' and 'Carnival of Light' via Wichita Recordings. These follow last year's reissues of 'Nowhere', '4EPs', and 'Going Blank Again' from their days on Creation Records.

'Carnival of Light' the band's third album is repressed in transparent glow in the dark green double vinyl, and comes with a 12x12 insert, as well as CD format. All the original audio has been reworked and refined. 
Editions

• Available on Transparent Green 2LP.
Tracklisting

1. Moonlight Medicine
2. 1000 Miles
3. From Time to Time
4. Natural Grace
5. Only Now
6. Birdman
7. rown of Creation
8. How Does It Feel to Feel?
9. Endless Road
10. Magical Spring
11. Rolling Thunder
12. I Don't Know Where It Comes From
Release Info

Release Date: 4th August 2023
Format: 2LP or CD
Label: Wichita Recordings