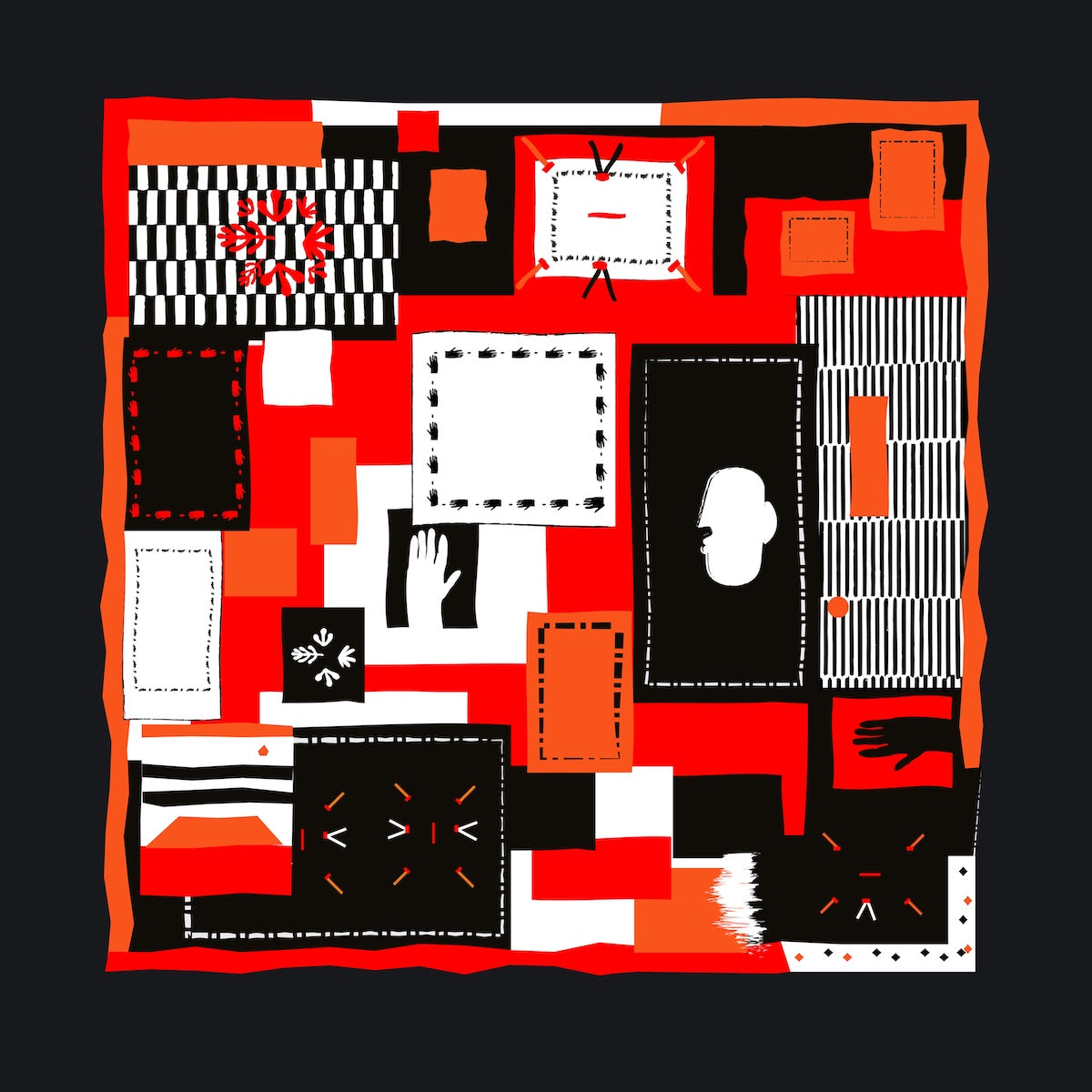 Sarathy Korwar - Day To Day [Repress]
Description

The extraordinary debut album from percussionist, drummer and producer Sarathy Korwar - 'Day To Day' - fuses traditional folk music of the Sidi community in India (combining East African, Sufi and Indian influences) with jazz and electronics. It's a collaborative release by Ninja Tune with The Steve Reid Foundation - a charitable trust established by Brownswood / Gilles Peterson with the dual objective of helping musicians in crisis and also supporting emerging talent. Sarathy is an alumnus of the Foundation's development program, mentored by Four Tet, Emanative, Floating Points, Koreless and Gilles Peterson - all trustees of the foundation.

 

It is fitting that Sarathy's album follows the lineage and spirit of Reid who himself left New York and took on a spiritual pilgrimage through Africa in the mid-1960s. For three years he journeyed through West Africa, playing with people along the way, including Fela Kuti, Guy Warren and Randy Weston. The musical roots and routes of the Black Atlantic have been discussed and documented extensively, but Sarathy is highlighting a different dispersal of people in the other direction, from East Africa to India. The Sidis travelled to India from Africa as merchants, sailors, indentured servants and mercenaries from as far back as 628 AD and have settled in India ever since. 'Day To Day' is an exceptional debut by this multi-percussive artist fusing jazz, electronic and Indian harmonics. LP - Heavyweight 180 Gram black vinyl LP in a gatefold sleeve. Artwork by Joe Durnan. 12x12" booklet featuring photography by Nikhil Roshan printed on uncoated art paper. MP3 downloads included.

 

+ Limited edition translucent orange/black marble LP housed in a 3mm spined sleeve with artworked inner. Design by Joe Durnan. MP3 album download included.

Release Info

Release Date: 19th May 2023
Format: LP
Label: Ninja Tune x Steve Reid Foundation