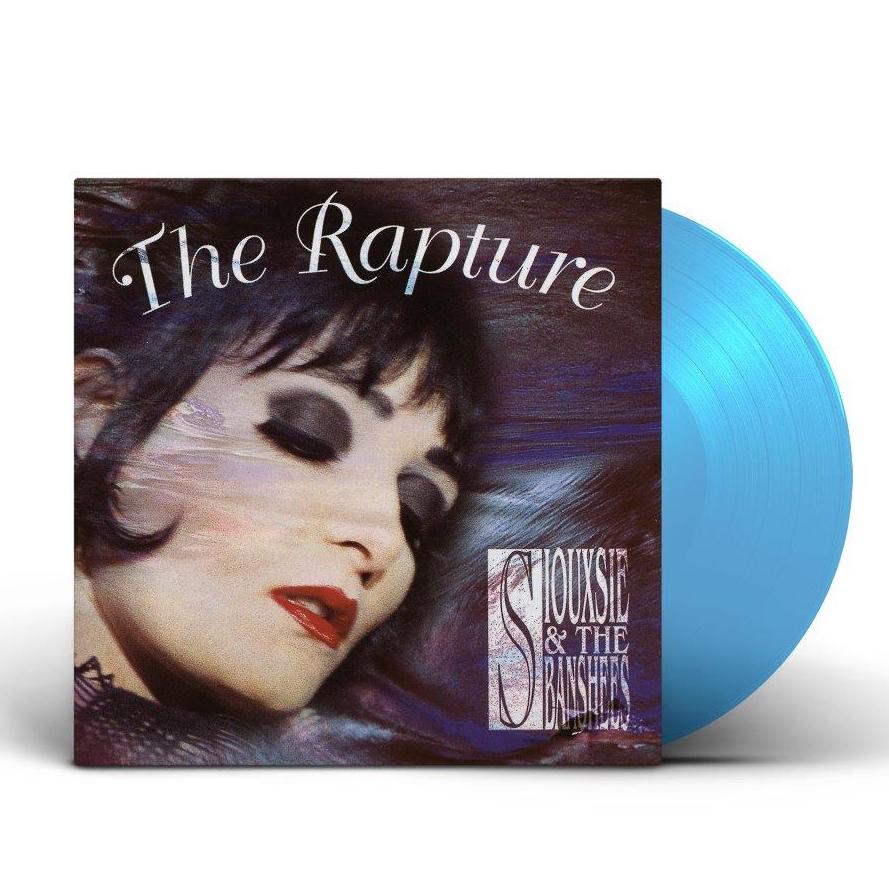 Siouxsie & The Banshees - The Rapture
Description

Siouxsie & The Banshees final album 'The Rapture' includes the title track as well as 'Fall from Grace' and 'Not Forgotten' which were produced by the band in 1993. The release comes as a limited edition 140-gram turquoise transparent vinyl.
Editions

• Released as part of National Album Day on Friday 13th October 2023.
• Pressed on Translucent Turquoise colour vinyl.
Tracklisting

Side A
O Baby
Tearing Apart
Stargazer
Fall From Grace

Side B
Not Forgoteen
Sick Child
The Lonely One
Fallen Down

Side C
The Rapture

Side D
Forever
The Double Life
Love Out Me
Release Info

Release Date: 13th October 2023
Format: 2LP
Label: Universal