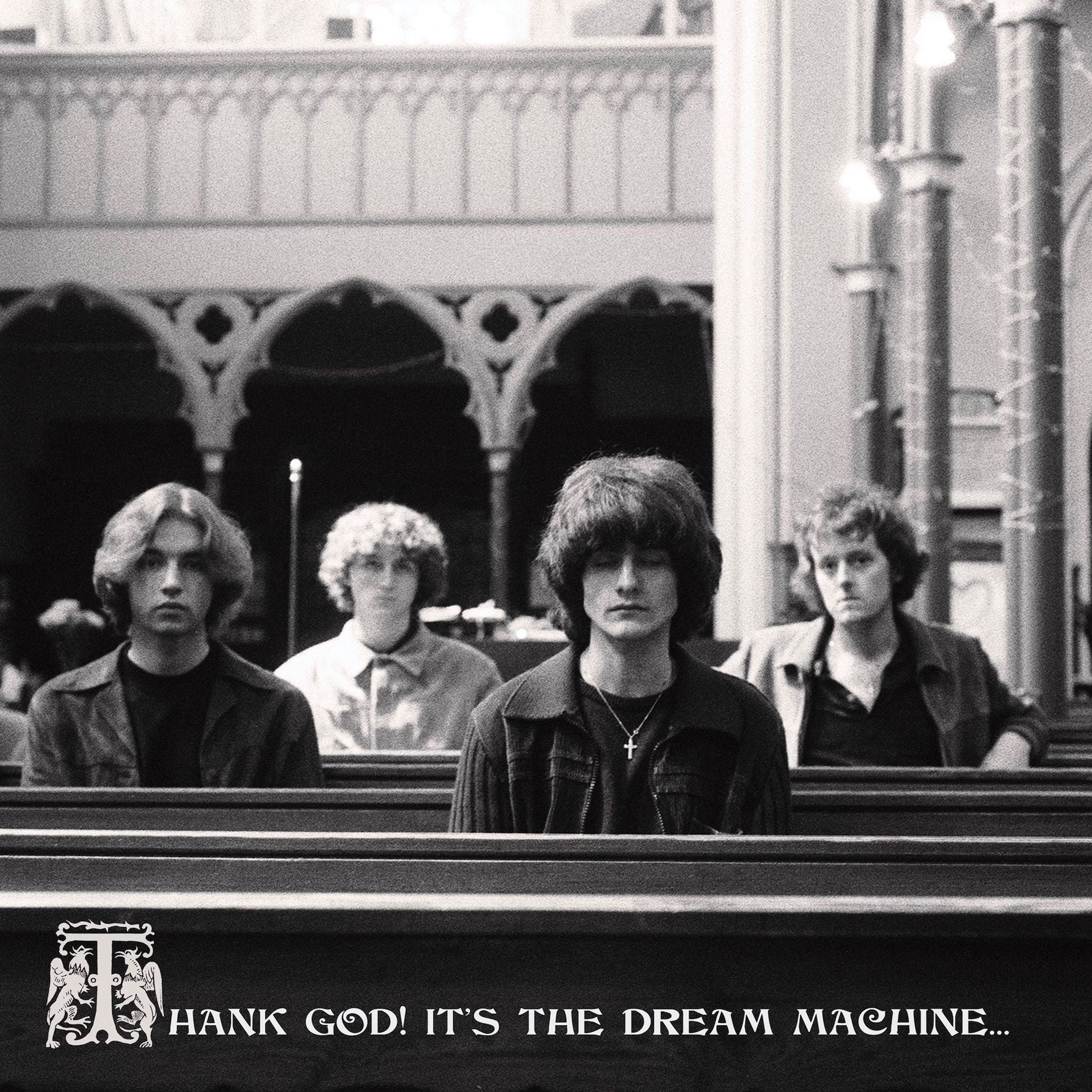 The Dream Machine - Thank God, It's The Dream Machine
Description

A self-produced collection of 12 tracks exploring everything from love and loss to angels, dogs and The Devil. Recorded on an 8-track in the winter of 2021 in the bands rehearsal space. The album treads a familiar path of 60's inspired pop anthems, psychedelic-tinged country, punk, doo wop and everything in-between.

The Dream Machine take their name from 'Dream Machine' an invention that recreates hallucinations similar to psychedelics without taking substances with their music being portrayed as enigmatic, mysterious and very psychedelic. 

Editions

+ Dinked Edition 237
+ "Skunk Skin" colour vinyl *
+ Bonus Napalm Orange 7" *
+ Signed unique print *
+ Numbered edition *
+ Limited pressing of 300 *

* EXCLUSIVE to Dinked Edition

Available on limited White colour vinyl and whilst stocks last, will include a signed print.
Tracklisting

Side A
Lola, In The Morning
Tears
Children, My England
Sweet Mary
TV Baby/Satan's Child
This Time Around

Side B
White Shadow Blues
Intermission
Away For The Summer
The Last Temptation
Always On My Mind
Angel Of The North

Bonus Dinked 7"
A:Before The Rain
B: Rama Go


Release Info

Release Date:
Format: LP or CD
Label: Modern Sky