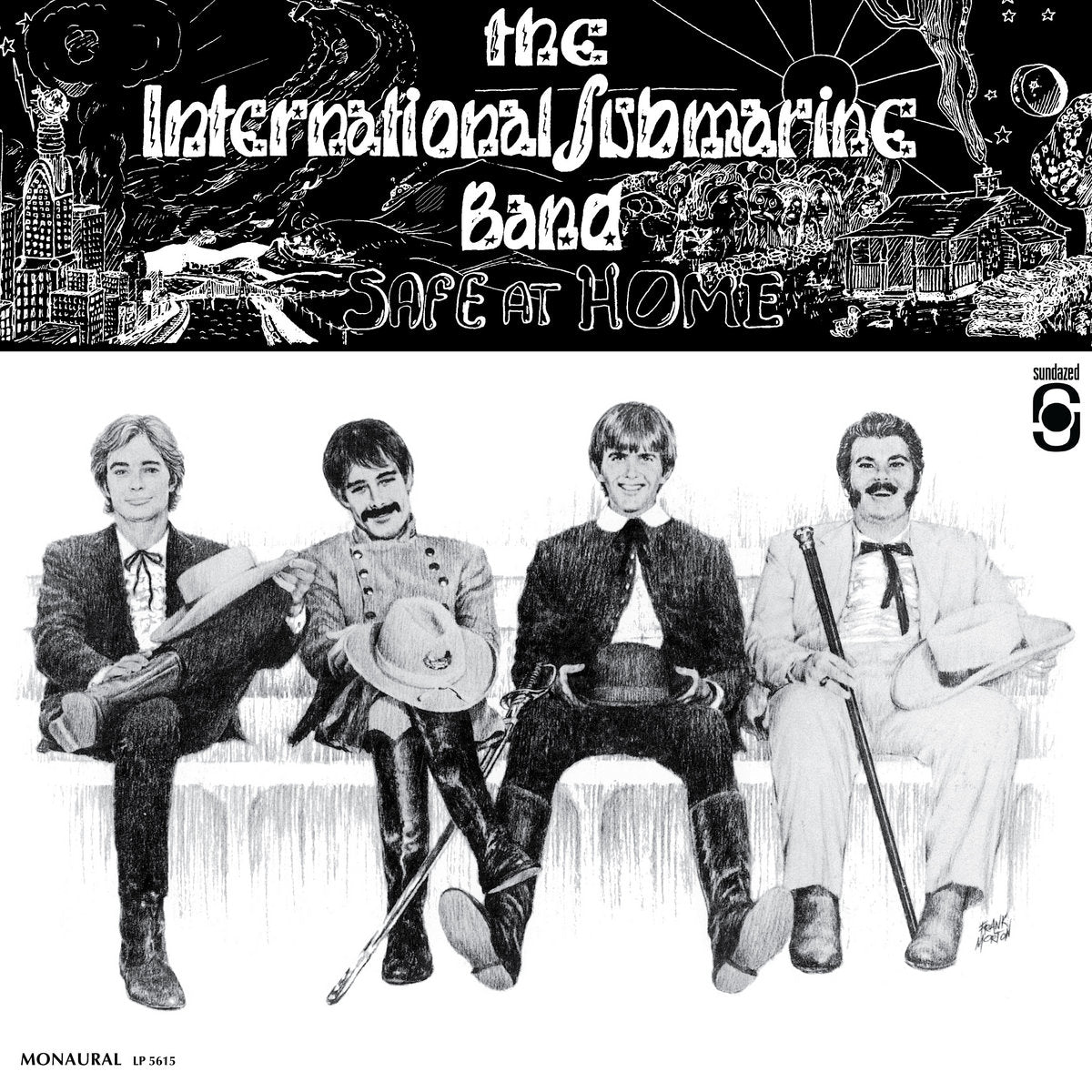 The International Submarine Band - Safe At Home
Description

This all analog promenade through the seminal 1968 album by Gram Parsons' International Submarine Band is widely regarded as the record that launched the country-rock movement and was the first album to spotlight Parsons' charismatic vocals and visionary songwriting.
Editions

Cut all analog from the original mono masters.
Tracklisting

Blue Eyes
I Must Be Somebody Else You've Known
A Satisfied Mind
Folsom Prison Blues
That's All Right
Knee Deep In The Blues
Miller's Cave
I Still Miss Someone
Luxury Liner
Strong Boy
Do You Know How It Feels To Be Lonesome?
Release Info

Release Date: 20th January 2023
Format: LP
Label: Sundazed Records