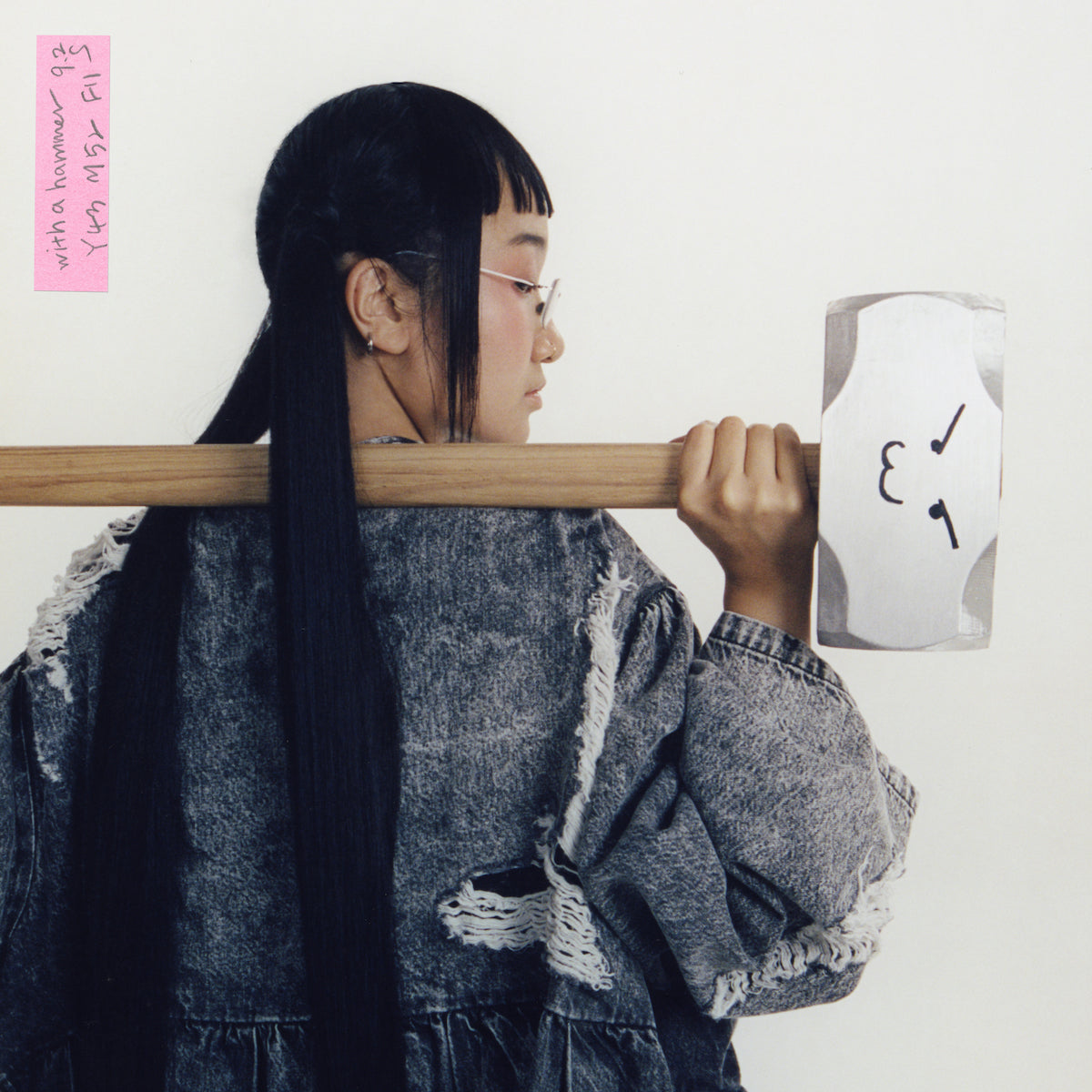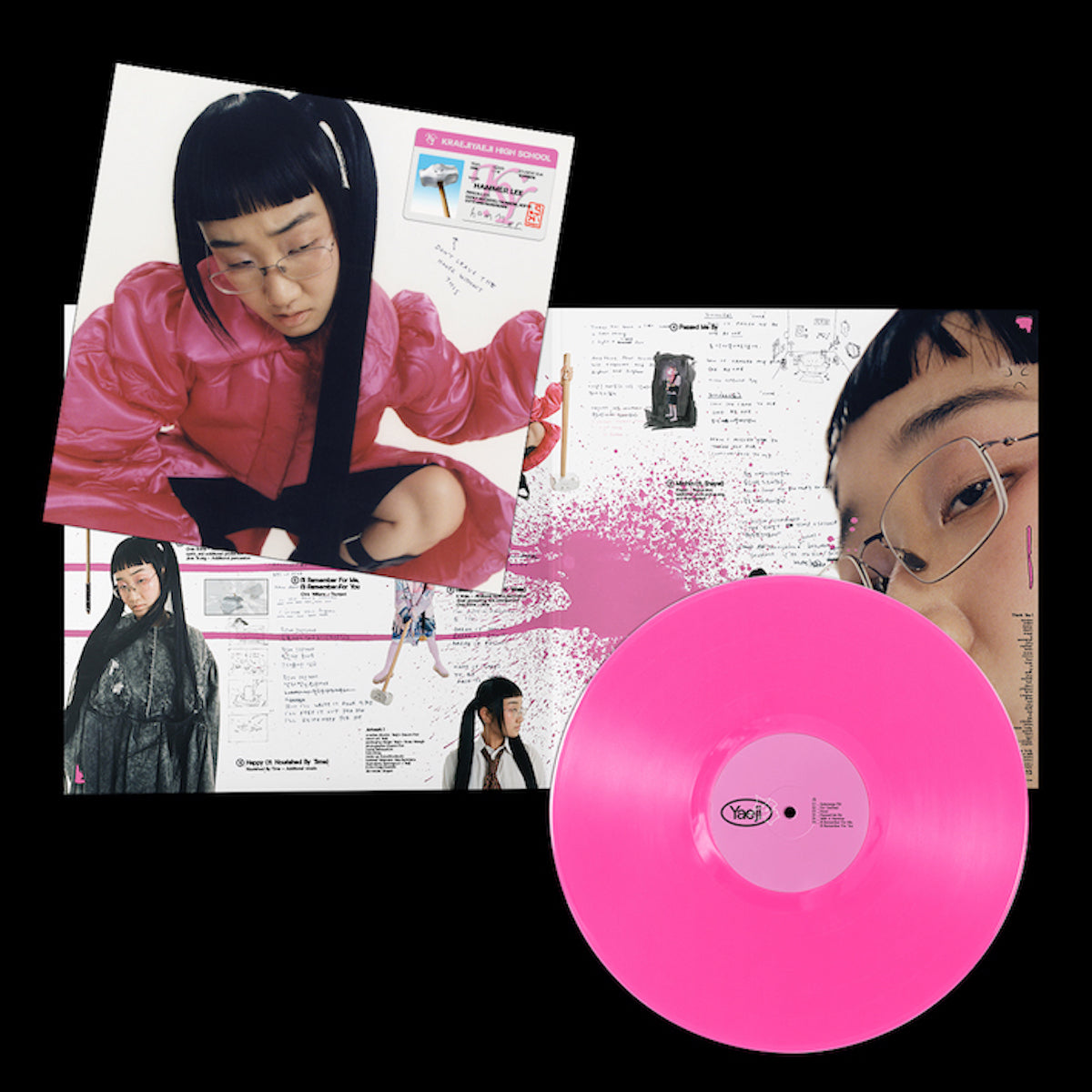 Description

Today NYC-via-Seoul artist Yaeji, whose introspective, genre-pushing tracks have made her a global icon occupying a space all her own, announces the details of her debut album With A Hammer, out April 7th on XL Recordings.

Dreamt up across New York, London and Seoul, With A Hammer sees Yaeji contending with a lifetime's worth of both societal and self-imposed repression. The resulting 13-track full-length from the producer, vocalist, DJ, visual-artist and creative director is an exploration of shapeshifting sonics - blending Yaeji's original dance music roots with Korean indie rock, electronica and pop from the '90s and early 2000s.

With A Hammer follows Yaeji's journey as she wades through the murkiness of sorrow and doubt and releases the frenzy of anger, with the help of a metaphorical hammer - Hammer Lee - which she wields to smash the rigid rules, expectations, and barriers that have prevented her from speaking her fullest truth. Through this transformative process she eventually meets the thrilling self-determination and hope that awaits on the other side, and invites her listeners and fans to do the same.

Yaeji enlisted some close friends to join her on the record as features, including British musician Loraine James, up and coming Baltimore singer Nourished By Time, plus NYC-based producers K Wata, Enayet from Yaeji's extended crew SLINK NYC. Yaeji once again floats back and forth between English and Korean to convey what's on her heart with the utmost sincerity. It's in this sincerity, deep care and awareness that Yaeji is seen in the U.S. and Korea as a musical renegade who has carved out her own world that exists in-between the traditional and conventional, the personal and the universal.

After breaking out with her 2017 debut EPs that featured singles "Raingurl" and "Drink I'm Sippin On," Yaeji featured on Charli XCX's 2019 album Charli, produced remixes for Dua Lipa, and Robyn, collaborated with the beloved Seoul-based polymath OHHYUK for stand-alone singles "29" and "Year to Year", headlined her own and festival stages around the world, and launched her bespoke lifestyle webstore JI-MART. Born in Flushing, Queens in 1993, she has roots in Seoul, Tokyo, Atlanta, and New York City, all serving as the backdrop for her singular, hybrid-sound that synthesizes influences of Korean indie rock and electronica, late '90s and early 2000s hip hop and R&B, and leftfield bass and techno. With her critically-acclaimed 2020 mixtape WHAT WE DREW 우리가 그려왔던, she sharpened her vision as a musician who is creatively unbounded by language and geography, leading to collaborations with timeless entities such as PAC-MAN. Named by Pitchfork as one of the "25 Artists Shaping the Future of Music" in 2022, she's also graced the cover of Crack, The FADER, MixMag, and Burdock, among others, and has been featured in programming at the V&A Museum, Serpentine Gallery, and MoMA PS1. Her highly anticipated debut album, With A Hammer, sees Yaeji excavating her inner world with full force, smashing everything in order to build it back up into the true visions of her dreams.
Release Info

Release Date: 7th April 2023
Format: LP or CD
Label: XL Recordings
"Its singular musical imagination and elegant blend of cultures, as well as its surprising accessibility, make this debut Yaeji full-length a gripping, joyous riposte to those who seek to cancel the future."
9/10