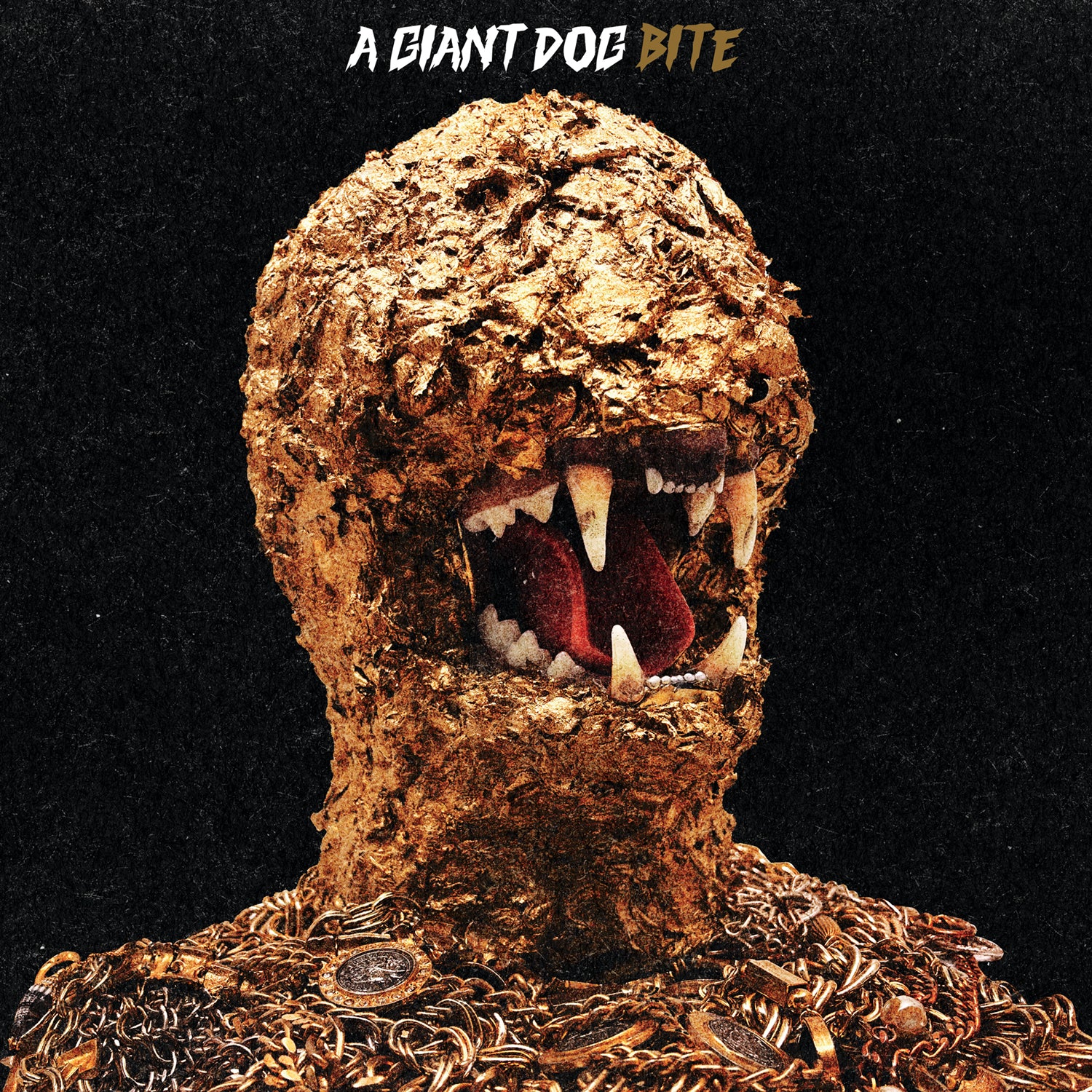 Description

The moment the needle drops on Bite, the new A Giant Dog record, one's conception of what an A Giant Dog record sounds like bends like space and time around a starship running at lightspeed. The biggest point of departure is that Bite is a concept album, concerning characters who find themselves moving in and out of a virtual reality called Avalonia. 

A Giant Dog's first album of original songs since 2017's Toy, Bite finds the band Sabrina Ellis, Andrew Cashen, Danny Blanchard, Graham Low, and Andy Bauer at their peak as musicians, challenging themselves with more complex arrangements and subject matter that forced them out of their heads and into those of the characters who occupy this supposed paradise. 

The songs on Bite are full of bombast, at turns calling to mind the spacefaring operatic rock of Electric Light Orchestra and the high drama of an Ennio Morricone film score. The album's narrative sweep is epic in scope, its characters facing impossible odds and certain doom, existing as comfortably with the sci-fi grandiosity of Thin Lizzy's Jailbreak as it does with the high fantasy of Dio and Iron Maiden.

Appropriately, A Giant Dog came to this narrative armed to the teeth with new ideas, unleashing synthesizers and string sections to create what Ellis describes as orchestral, symphonic, futuristic punk. To achieve this, they left their home turf of Austin, Texas, for La Cuve Studio, just outside of Angers, France. Living in the French countryside, A Giant Dog laid down their vision of the future against a decidedly pastoral backdrop. The experience capped two years of planning and writing, fleshing out the universe of Avalonia beyond the bounds of most concept albums. The resulting nine songs do not merely occupy this space: They've lived in it, and they want out.
Editions

• Available on limited Indie Opaque Green colour vinyl.
• Both LP formats include a download.
Tracklisting

Side A
1. Avalonia
2. Happiness Awaits Inside
3. I Believe
4. In Destiny
5. Different Than

Side B
6. A Daydream
7. Watch Me Sleeping
8. Watch it Burn
9. In Rainbows
Release Info

Release Date: 25th August 2023
Format: LP or CD
Label: Merge Records