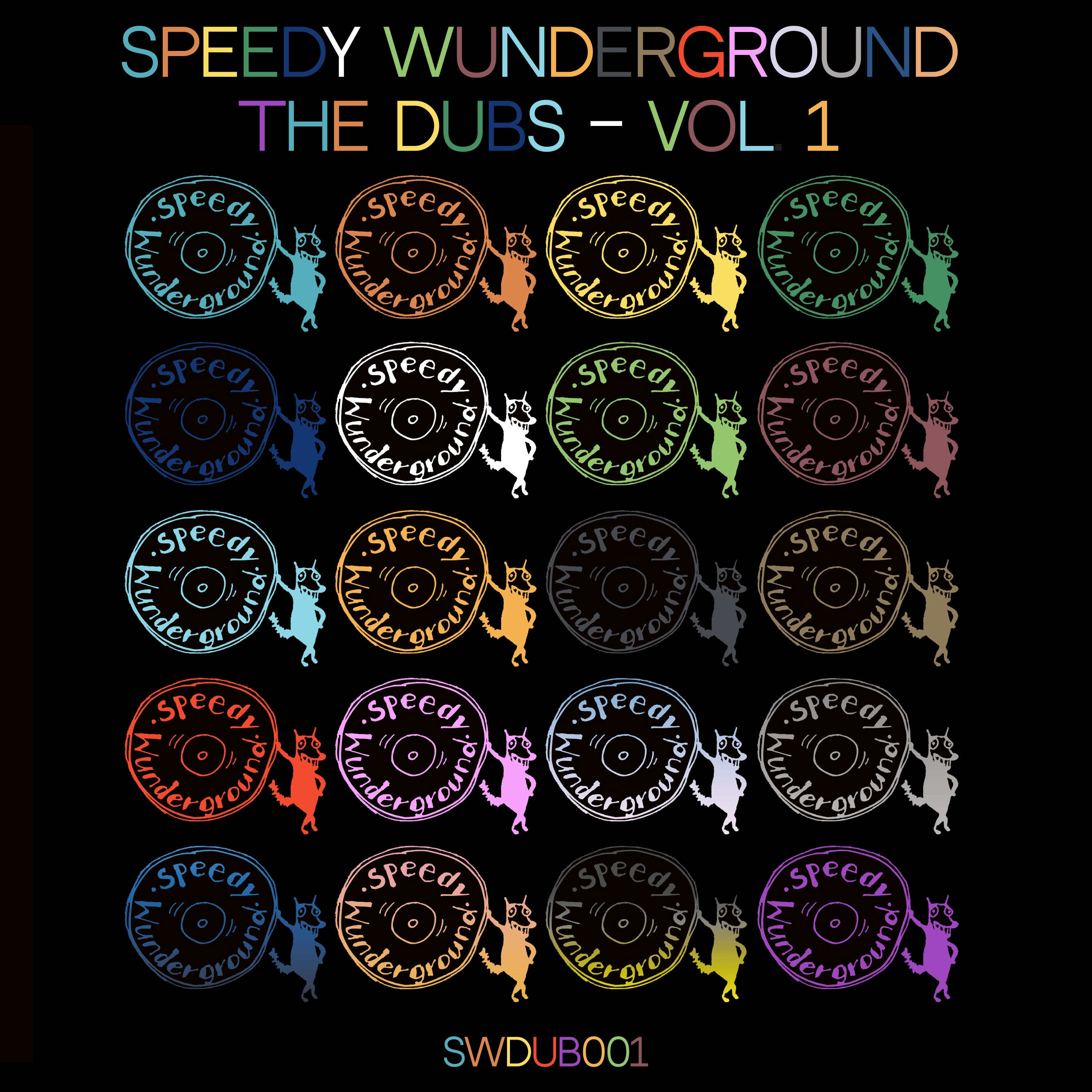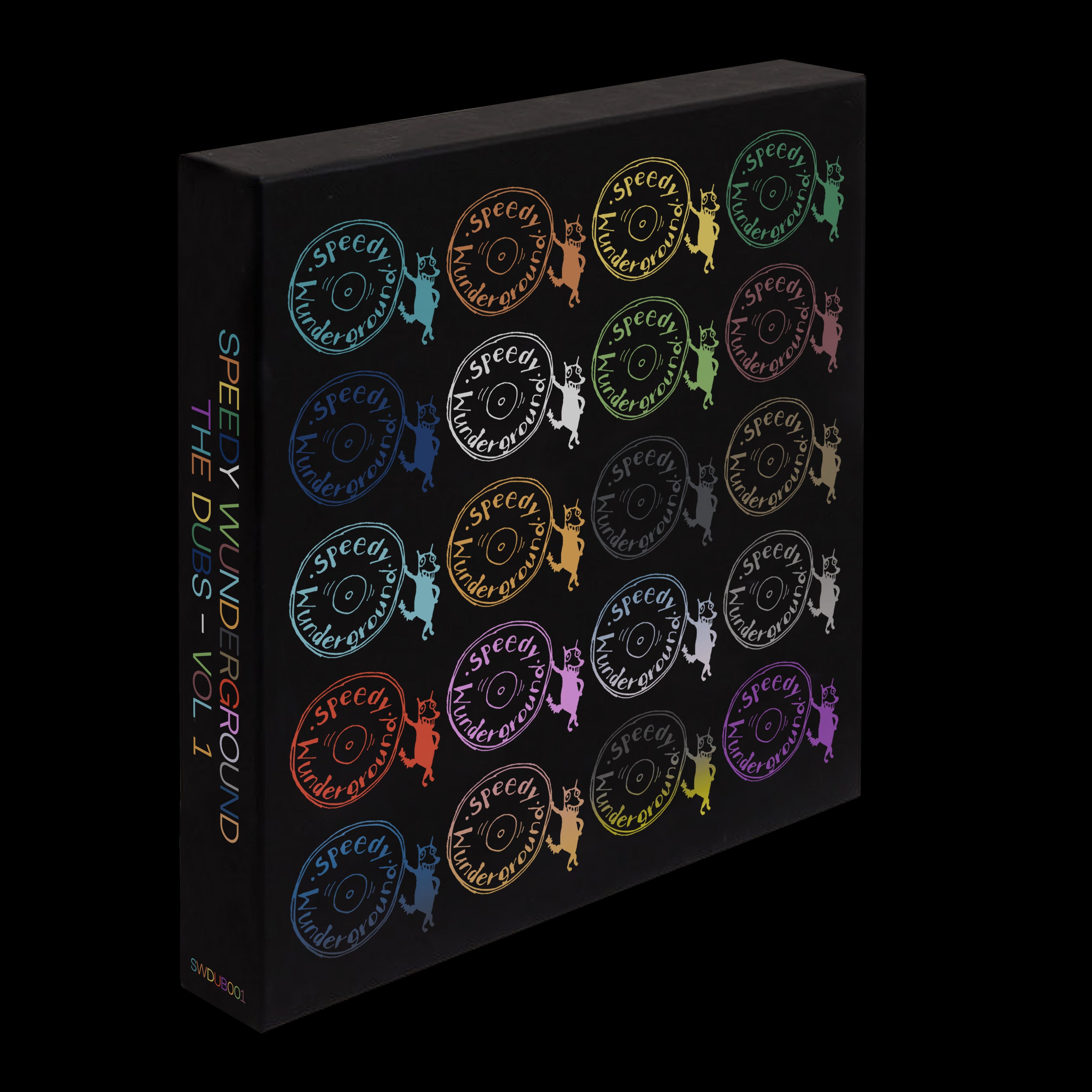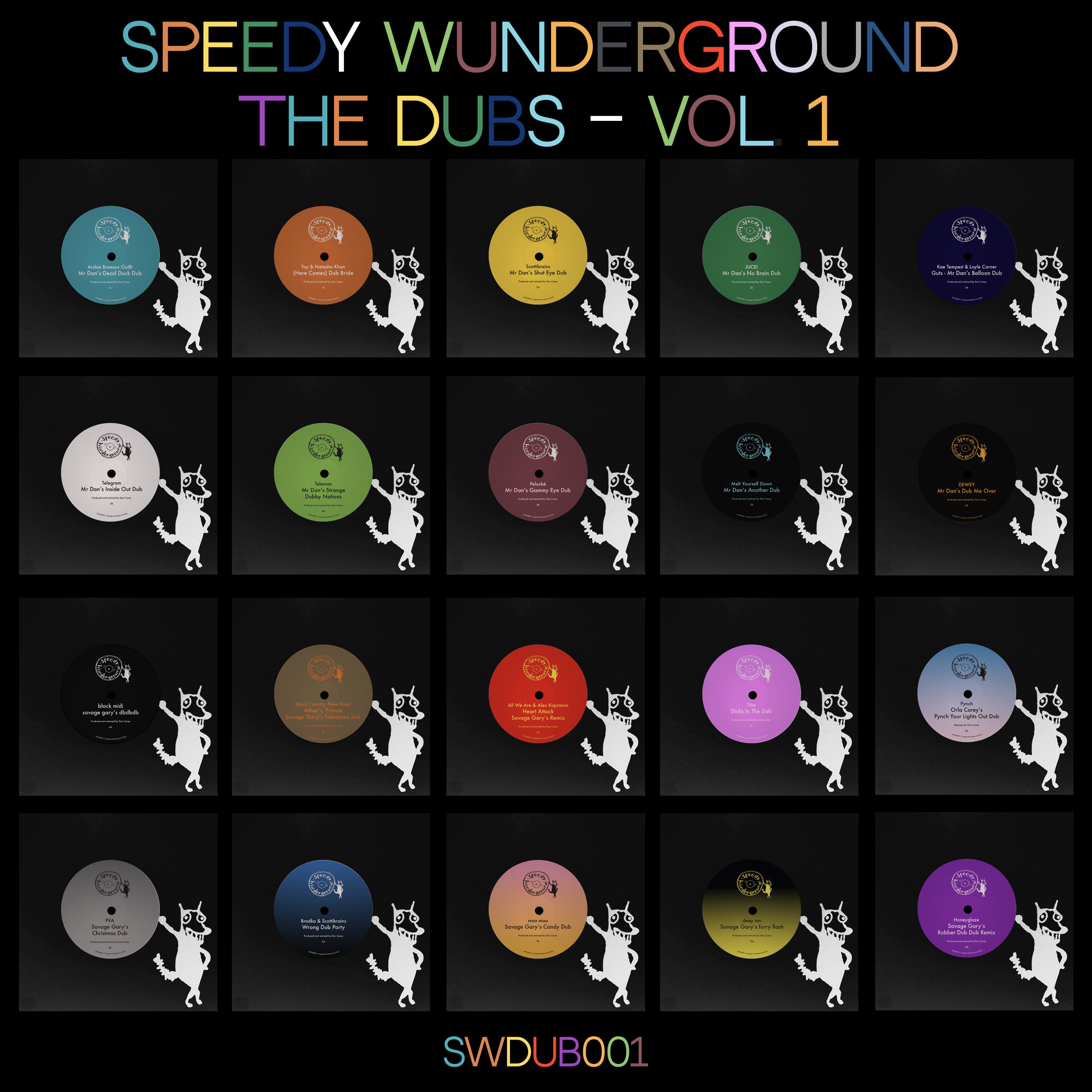 Speedy Wunderground - The Dubs - Vol 1.
Description

Speedy Wunderground - the revered London-based indie label headed up by producer Dan Carey alongside Alexis Smith and Pierre Hall has had numerous professional accolades, personal triumphs and evolved vastly in the last few years at a staggering pace. To note a few of these - Awards: ('Best Small Label' at the AIM awards and 'UK Producer of The Year' at the Music Producer Guild Awards for Carey). Having released debut singles/early material from a wide range of now well-established acts including: Squid, black midi, Black Country, New Road, Loyle Carner, Kae Tempest, The Lounge Society to name a few, alongside critical praise for Carey across a range of successful production work (Wet Leg, Fontaines D.C. etc) and huge acclaim for the label itself, with The Quietus effusing: 'The label has become genuinely prestigious. It is not ridiculous to wonder whether one day it will be looked back upon with the same reverence as labels like Factory, Sarah, Zoo or Creation receive today.'

To celebrate they are releasing a limited edition 7" box set (only 250 copies) containing 10 discs, 20 tracks of the original Savage Gary (Dan Carey) dub remixes from their now iconic singles series.

Includes reworkings of tracks by: Archie Bronson Outfit, Toy, Natasha Khan, Scottibrains, JUCE!, Kae Tempest, Loyle Carner, Telegram, Teleman, Peluché, Melt Yourself Down, DEWEY, black midi, Black Country, New Road, All We Are, Alex Kapranos, Tiña, Pynch, PVA, Brodka, moa moa, deep tan and Honeyglaze.
⚠ Updates
Editions

Ten x 7" vinyl box set (20 tracks in total, one on each side, two on each disc) comprised of a selection of Savage Gary (Dan Carey) dub versions taken from the Speedy Wunderground single series.

Individual discs come in limited edition inverted black Speedy single sleeves – each track side labelled with the original corresponding single release colour it originally featured on.

Housed in commemorative anniversary slipcase box (with one right hand opening side).

Box: Outer wrap – 130gsm white silk printed in 4 colour process with machine seal varnish. Wraps mounted over 1500mcn white lined grey board.

Creased, die cut to shape and made to form rigid slipcase.
Tracklisting

1a – Archie Bronson Outfit - Mr Dan's Dead Duck Dub
1b – Toy & Natasha Khan - (Here Comes) Dub Bride
2a – Scottibrains - Mr Dan's Shut Eye Dub
2b - JUCE! - Mr Dan's No Brain Dub
3a – Kae Tempest & Loyle Carner - Guts - Mr Dan's Balloon Dub
3b – Telegram - Mr Dan's Inside Out Dub
4a – Teleman - Mr Dan's Strange Dubby Nations
4b – Peluché - Mr Dan's Gammy Eye Dub
5a – Melt Yourself Down - Mr Dan's Another Dub
5b – DEWEY - Mr Dan's Dub Me Over
6a – black midi - savage gary's dbdbdb
6b – Black Country, New Road - Athen's, France - Savage Gary's Takedown dub
7a – All We Are & Alex Kapranos - Heart Attack - Savage Gary's Remix
7b – Tiña - Dicks In The Dub
8a – Pynch - Orla Carey's Pynch Your Lights Out Dub
8b – PVA - Savage Gary's Christmas Dub
9a – Brodka & Scottibrains - Wrong Dub Party
9b – moa moa - Savage Gary's Candy Dub
10a – deep tan - Savage Gary's furry flash
10b – Honeyglaze - Savage Gary's Robber Dub Dub Remix
Release Info

Release Date: 4th August 2023
Format: 10 x 7" Box
Label: Speedy Wunderground