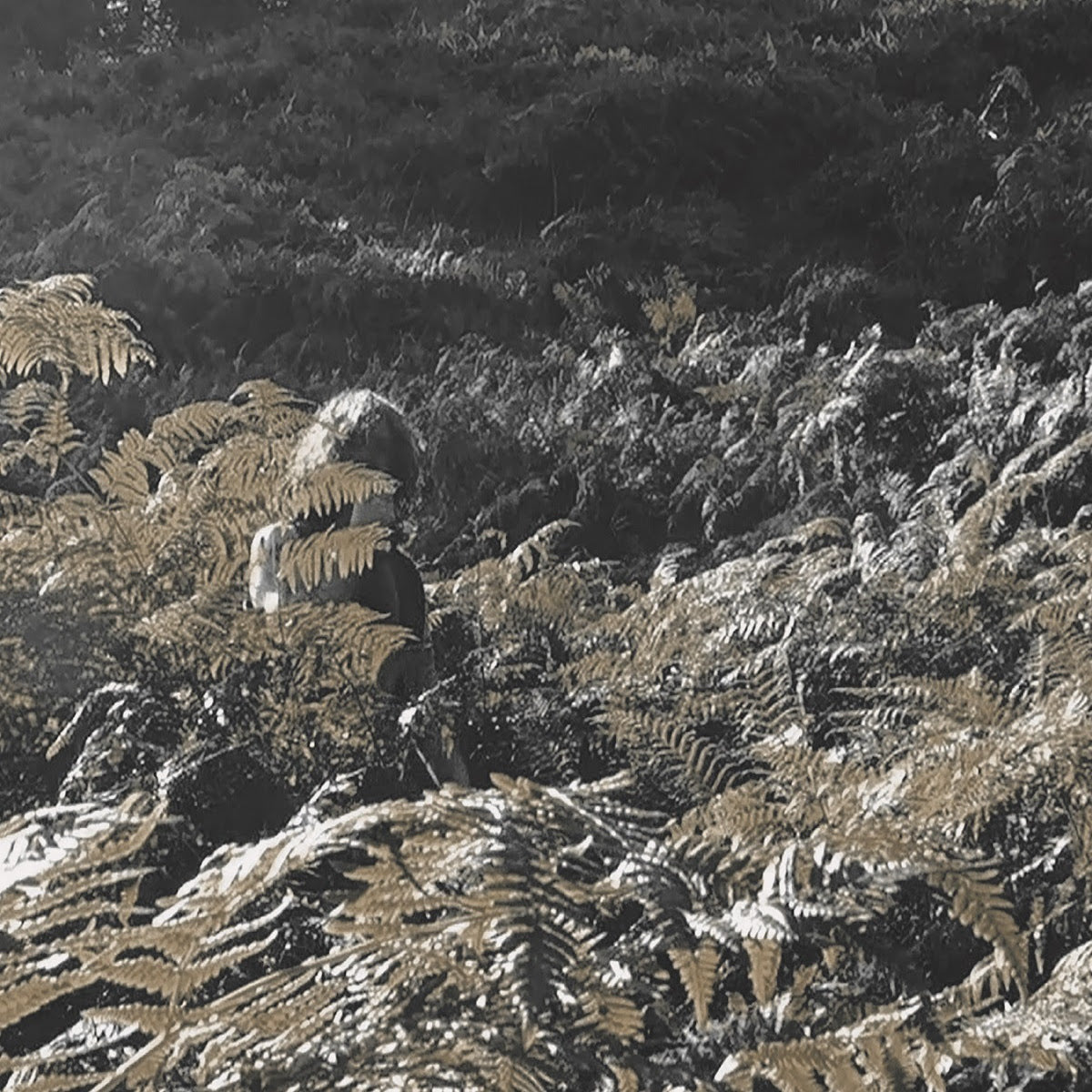 Apostille - Prisoners Of Love And Hate
Description

Like its predecessor Choose Life, Prisoners... was recorded in Full Ashram Celestial Garden in Glasgow with Lewis Cook (Free Love) through 2022. A 9 song treatise on Pop music, trauma, ecstasy and the mundanities between the extremes, Kasparis takes on classic 80s Synth Pop, 90s House music, 00's Trance, wistful balladry, 70's Power Pop. The thread that runs through the album is a boundless energy, an openness to the moment, to living the pains and joys equally, open armed.

 This is a place of no judgement, of possibility, challenge and comfort. The nine songs on Prisoners... can be read as separate ruminations on the feelings and desires that imprison our experience. Through it all the narrator struggles against them, transported and fooled by love and longing, peering through the bars of anguish, flailing in a cell of emotions. Saturday Night, Still Breathing breaks the album open with an invigorating scream and pounds into the night with a nod to Whigfield, Kasparis' Punk roots and House music. Over a thumping 909 kick and bassline, Kasparis pens a love letter to being with people, the collective energy of hearts in a room, thrumming together, making it through together. Written as private ritual magic, manifesting community during a time of isolation, it's as if the party is the most important thing in the world. Rely On Me imagines 80s Mute Synth Pop, Erasure fronted by Bruce Springsteen, romance doomed and forever perfect in the mind. Spit Pit completes the opening triptych of fast paced rollercoasters, an ode to childhood forged out of change and discomfort told with a bold, epic production by Lewis Cook, AFX breakbeats, 160BPM kicks and a commanding vocal performance.

 On People Make This City, Kasparis eases off the gas, lets the mist blowing in from the Clyde River blow over his version of Glasgow. A wistful ballad about small town gossip and coming through anger to leaving it all behind, it provides some shadow to the bright light of the vibrancy of the album. Natural Angel owes much to 70s and 80s power pop, guitar melodrama, Thin Lizzy and Rick Springfield through the prism of co-dependence in relationships. It's a theme that's picked up in slow burner Nothing But Perfect, a hazy synth soul-inflected song about building your own mythology, constructing a dream to hide in, to hold on to. The most surprising track of the album, Summer of '03 re-imagines the Trance music of early naughties Europe into a lament for an eternal summer or as a fan once put it, "Meat Loaf with a donk on it." A recognition that all ecstasy has tragedy laced within it, it's a theme that is sewn through out the LP and continued on the final song Feel Good (You Can Make Me). Referencing Shalamar's 1982 mega hit by way of N-Trance's piano riffs, the epic closer is riddled with heartbreak, vulnerability and power. It's a testament to the new confidence in Kasparis's songwriting, sure, but also to the enduring power of people to come together in mutual dependence and love. If ecstasy is always laced with tragedy, the Prisoners of Love and Hate can always reach out between the bars to meet in the middle, the eternal now.
⚠ Updates
Editions
Tracklisting

1. Saturday Night, Still Breathing

2. Rely On Me

3. Spit Pit

4. People Make This City

5. Natural Angel

6. Disease To Please

7. Nothing But Perfect

8. Summer Of 0'3

9. Feel Good (You Can Make Me)
Release Info

Release Date: 22nd September 2023
Format: LP
Label: Night School
"a collection of songs that expertly captures the essence of soulful lyrics, classic pop melodies and a passionate lead singer fused with dehumanised beats."
8/10