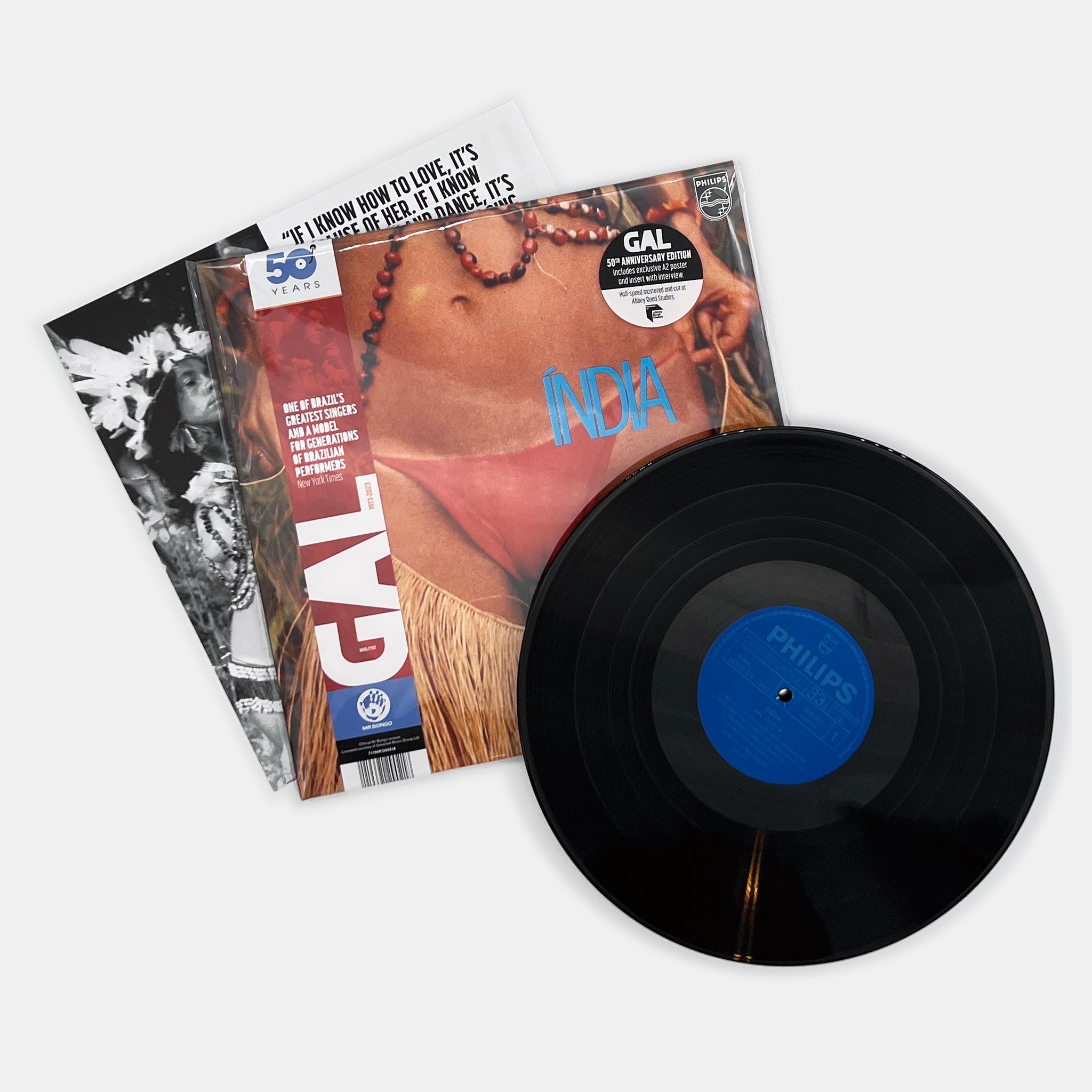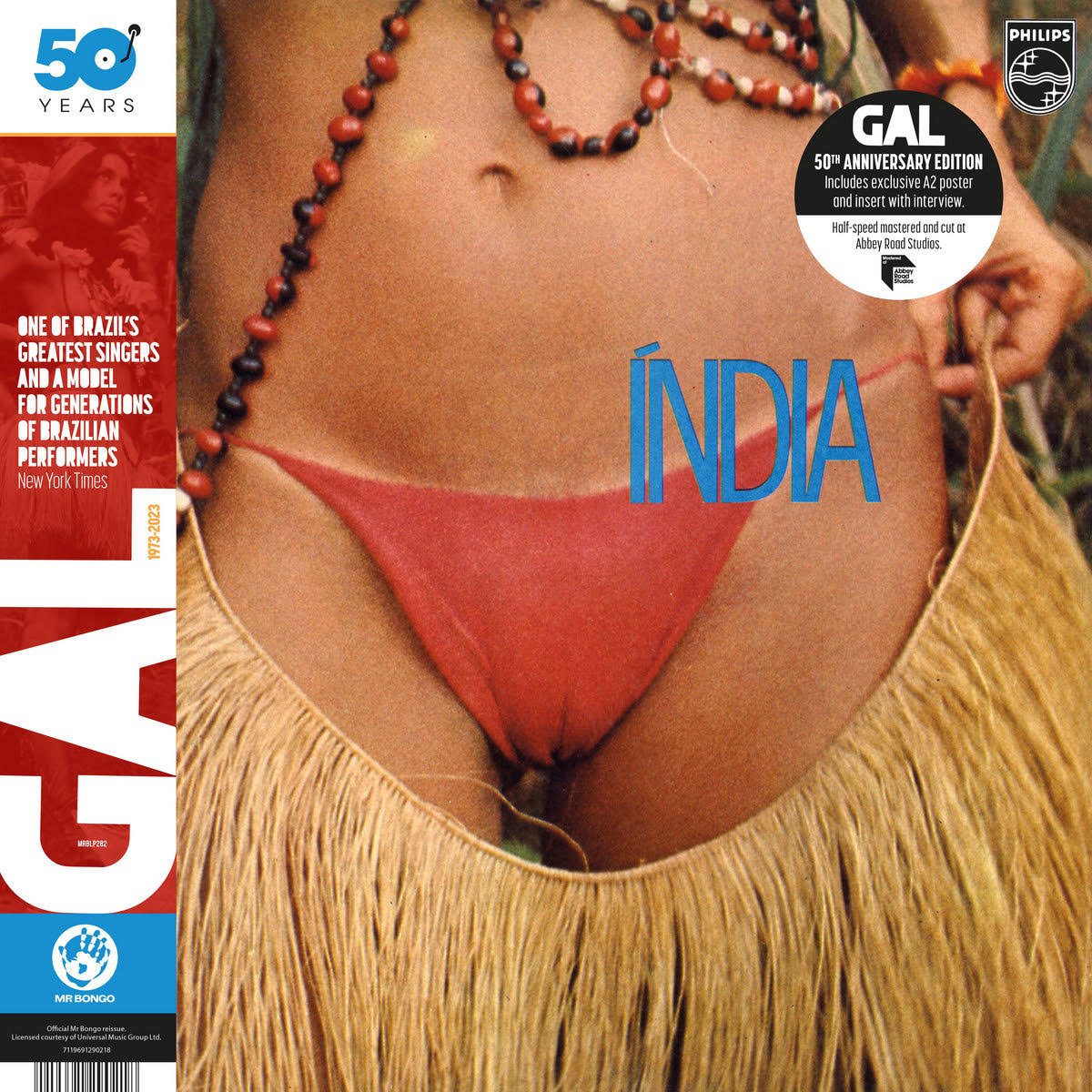 Gal Costa - India [50th Anniversary Edition]
Description

An inspirational, iconic figurehead in Brazilian music, her outstanding career ran from 1967 up until 2022 when we sadly lost her. Making her mark initially as one of the principal figures in the Tropicalia movement of the 60s, she remained a trailblazing beacon that lit the way for decades to come. Gal continued to record and play live throughout her life, influencing and collaborating with the current cream of the Brazilian music world, such as Ze Ibarra, Rubel and Tim Bernardes.

 

'India' is a post-Tropicalia masterpiece that was originally released in 1973 on the Philips record label. It features a stellar line-up of musicians including Gilberto Gil, Arthur Verocai, Dominguinhos, Rogerio Duprat and Tenorio Jr. amongst others. The album's iconic, controversial cover art was banned by the Brazilian military dictatorship upon its release, which resulted in it being covered up and wrapped in a blue plastic bag when sold in record shops. It is one of Gal's strongest albums, consistently exceptional throughout and the perfect starting point for those unfamiliar with her rich catalogue. It includes the incredible 'Pontos De Luz', one of our favourite Brazilian songs of all time, and famously sampled by 

Kaytranada

 

on 'Lite Spots'. There's also the accordion- led scorcher 'Relance', which still rocks discerning dancefloors to this day. A wonderful album from start to finish, touching on MPB, folk, jazz, funk and rock with strong Tropicalia and Nordestino influences throughout. 

For its 50th anniversary, we knew we had to do something special, so we enlisted the sensational mastering and lacquer- cutting engineer Miles Showell from Abbey Road to cut a half-speed master for a beautiful spacious sound. The album is housed in its original replica gatefold cover (that was banned by the Brazilian military government in 1973 during the brutal dictatorship) with an OBI. There is also an insert with an interview, and an A2 poster exclusive to this release.
Editions

This 50th Anniversary Edition LP includes gatefold sleeve, half-speed master, OBI strip, Exclusive A2 poster, and insert with interview.
Tracklisting

1. Índia
2. Milho Verde
3. Presente Cotidiano
4. Volta
Side two
5. Relance
6. Da Maior Importância
7. Passarinho
8. Pontos de Luz
9. Desafinado
Release Info

Release Date: 7th July 2023
Format: LP
Label: Mr Bongo
"India cemented Gal Costa's status as one of Brazil's biggest and most defiant stars"