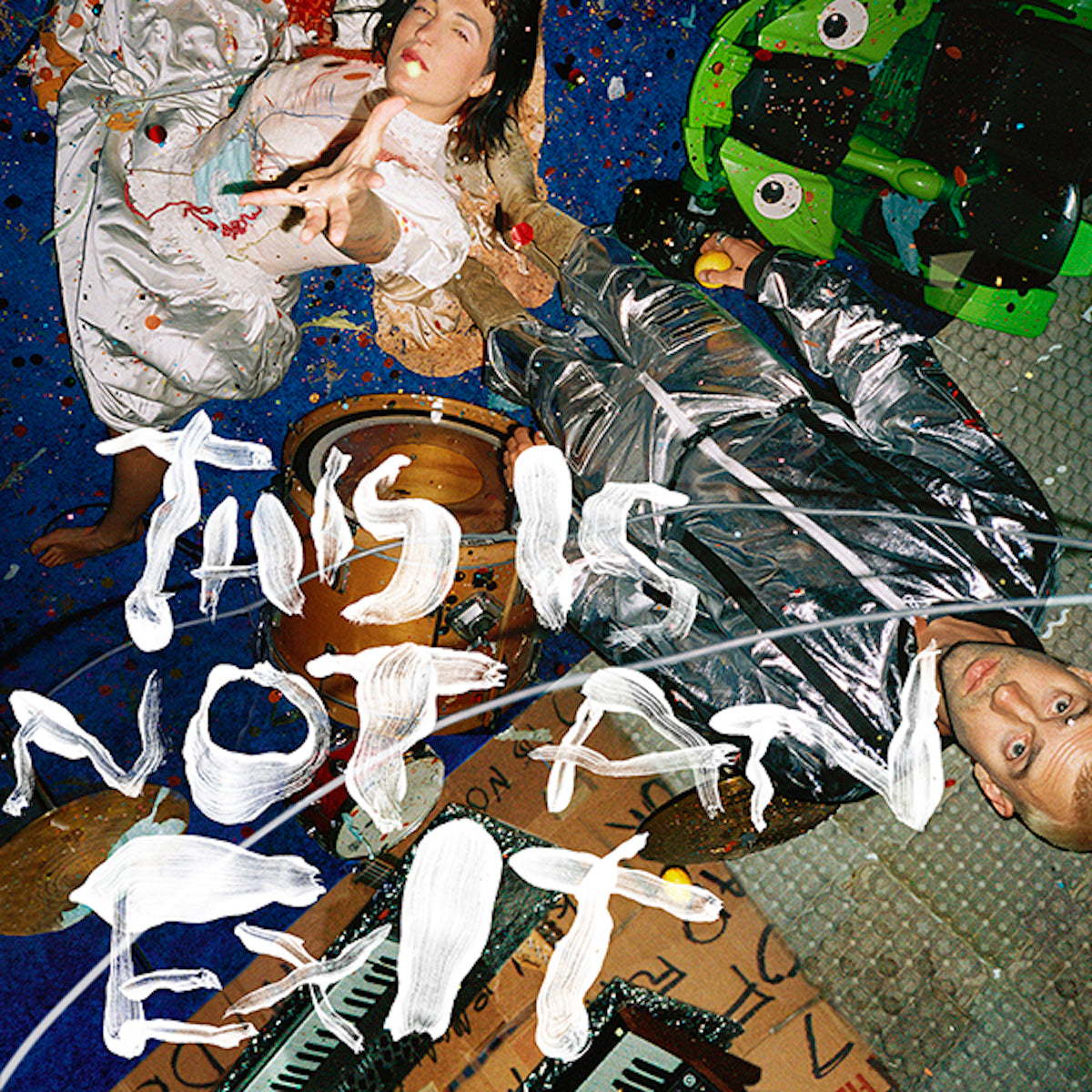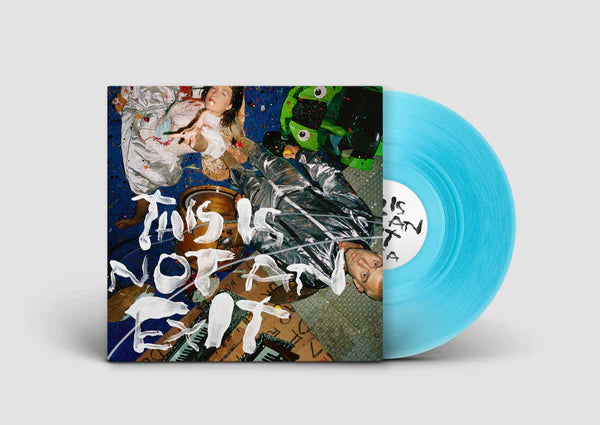 ill peach - THIS IS NOT AN EXIT
Description

Here's the thing about ill peach: this band exists because they are too weird to not exist.

The seed of ill peach was first planted in the recording studios of New York City where Pat Morrissey and Jess Corazza were working together as professional songwriters, collaborating with artists like Icona Pop, SZA, Weezer, Pharrell, Big Freedia, and others. Then came the day they were offered their own publishing deal. Cool, right? Well, about that: "Everyone kept saying, 'The stuff that you're writing is slightly too left-of-center—weirdo stuff," remembers Morrissey. "Why don't you start your own project?" Thus ill peach was born; a pop band with a punk streak and a taste for both the rotten and the sweet, with an approach to making music that goes something like, "Do you want to pick up a guitar and do you want to be on this water jug and we'll record it on the iPhone and create some weird drum pattern?"

Following a series of well-received EPs on their own Pop Can Records, a digital single for Hardly Art's 15th anniversary series, and some colorful music videos that crystallized the band's visual aesthetic along with their sound. ill peach's "weirdo stuff" comes to fruition on first full-length THIS IS NOT AN EXIT: a collection of anthemic songs built out of bright pop and gritty experimental elements (Morrissey names the sculptural use of distortion on the final albums by Low as an inspiration), punctuated with hooky choruses ready to be screamed along to in the safety of your own bedroom or with a bunch of friends at one of ill peach's intense live shows.

THIS IS NOT AN EXIT's title is a reflection of something Corazza realized during a period of personal and familial crises. "I kept walking into buildings and I'd try to exit somewhere and the sign would be like, 'This is not an exit,'" she says. "It just felt like a metaphor for a hopeful thing—don't give up yet." Ultimately, THIS IS NOT AN EXIT is a record about healing, a process often spoken about in New Age-y terms but one that in reality can be really confusing and, yes, weird. But it is the beautiful strangeness of being alive that ill peach capture so well on THIS IS NOT AN EXIT.
Editions
Tracklisting

1. BLOOM
2. BLAH BLAH BLAH
3. TORNADO WEATHER
4. HUSH
5. CAPILLARY BED
6. 17
7. SOFT (intermission)
8. HEAD FULL OF HOLES
9. SOUR LIKE LEMONADE
10. THIS IS NOT AN EXIT
11. COLLIDING
12. HEAVYWEIGHT
13. SIGH


Release Info

Release Date: 3rd November 2023
Format: LP & CD
Label: Hardly Art