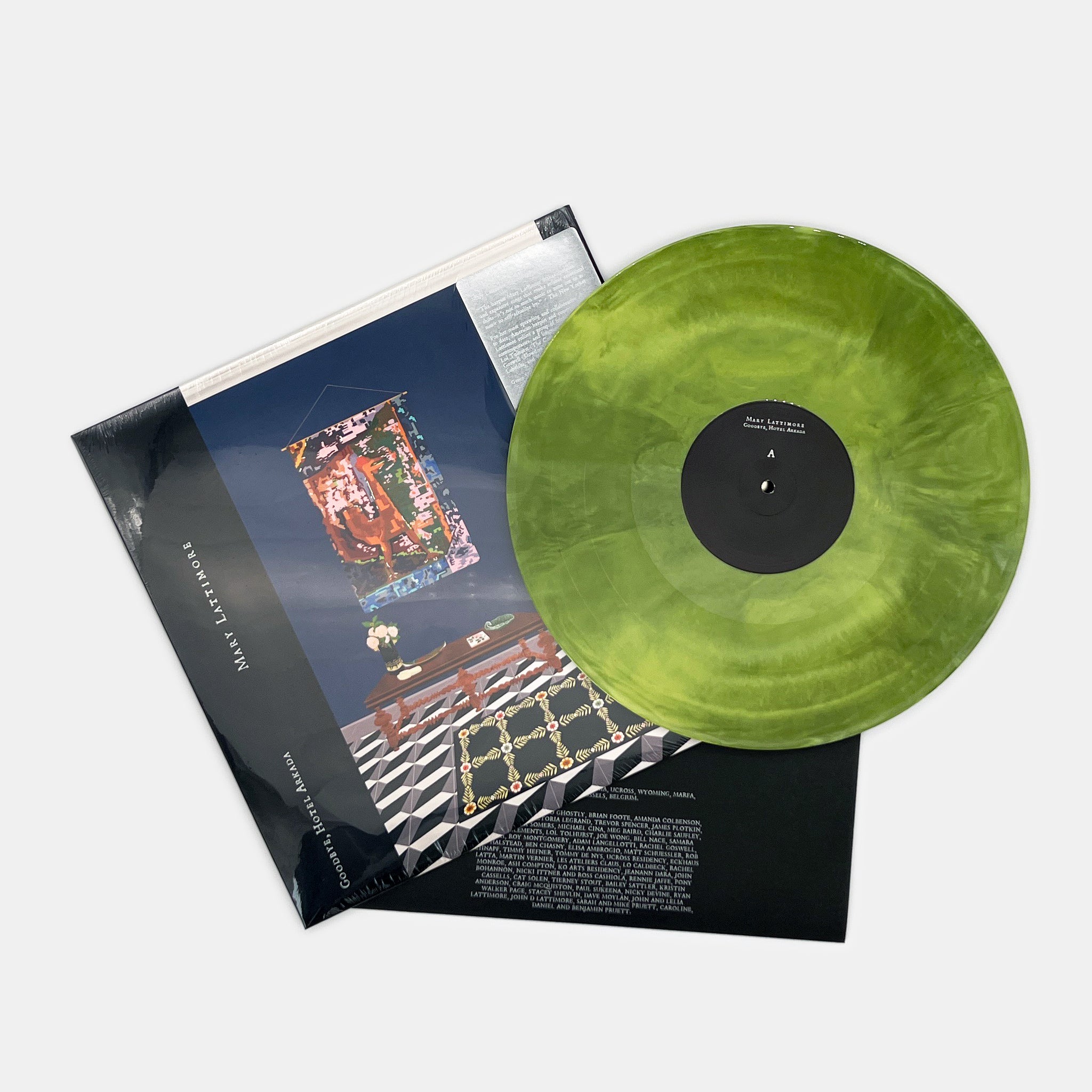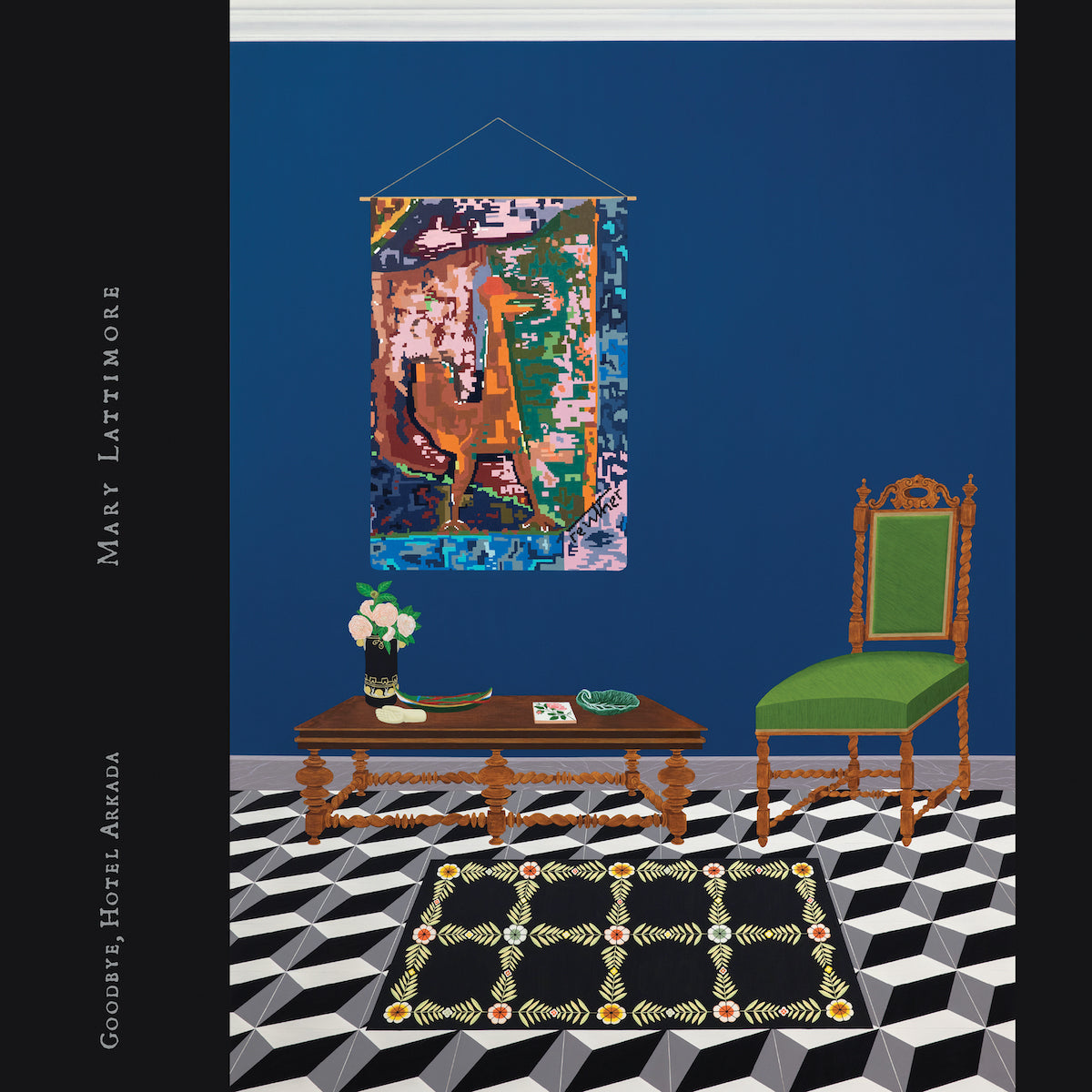 Mary Lattimore - Goodbye, Hotel Arkada
Description

Through evocative, emotionally resonant music, Goodbye, Hotel Arkada, the new LP from American harpist and composer Mary Lattimore, speaks not just for its beloved namesake — a hotel in Croatia facing renovation — but for a universal loss that is shared.

Six sprawling pieces shaped by change; nothing will ever be the same, and here, the artist, evolving in synthesis, celebrates and mourns the tragedy and beauty of the ephemeral, all that is lived and lost to time. Documented and edited in uncharacteristically measured sessions over the course of two years, the material remains rooted in improvisation while glistening as the most refined and robust in Lattimore's decade-long catalog. It finds her communing with friends, contemporaries, and longtime influences, in full stride yet slowing down to nurture songs in new ways. The cast includes Lol Tolhurst (The Cure), Meg Baird, Rachel Goswell (Slowdive), Roy Montgomery, Samara Lubelski, and Walt McClements.

"When I think of these songs, I think about fading flowers in vases, melted candles, getting older, being on tour and having things change while you're away, not realizing how ephemeral experiences are until they don't happen anymore, fear for a planet we're losing because of greed, an ode to art and music that's really shaped your life that can transport you back in time, longing to maintain sensitivity and to not sink into hollow despondency."

For the title and inspiration, Lattimore's mind returns to the island of Hvar in Croatia, where she first saw those silver ladders at the water's edge. "There's a big old hotel there called the Hotel Arkada, and you could tell it had been hosting holiday-goers for decades in a great way. I walked around the lobby and the empty ballrooms and it looked like a well-worn, well-loved place. My friend Stacey who lives there told me to 'say goodbye to Hotel Arkada, it might not be here when you get back' and I heard soon after that it was actually going to be renovated in a very crisp, modern way." Lattimore became fixated on the ingredients that make a place special — for Hotel Arkada, the patinaed chandeliers, the patterned bedspreads, the echoes of its intangible charm — and how when those leave this world, as they inevitably always will, it feels important to memorialize them, "to bottle it for a brief second"
Tracklisting

01. And Then He Wrapped His Wings Around Me (Feat. Meg Baird And Walt Mcclements)
02. Arrivederci (Feat. Lol Tolhurst)
03. Blender In A Blender (Feat. Roy Montgomery)
04. Music For Applying Shimmering Eye Shadow
05. Horses, Glossy On The Hill
06. Yesterday's Parties (Feat. Rachel Goswell And Samara Lubelski)
Release Info

Release Date: 6th October 2023
Format: LP or CD
Label: Ghostly International
"The Los Angeles-based harpist's songs remain characteristically serene and steeped in nostalgia, though guests like the Cure's Lol Tolhurst and Slowdive's Rachel Goswell add nuance to her sound."