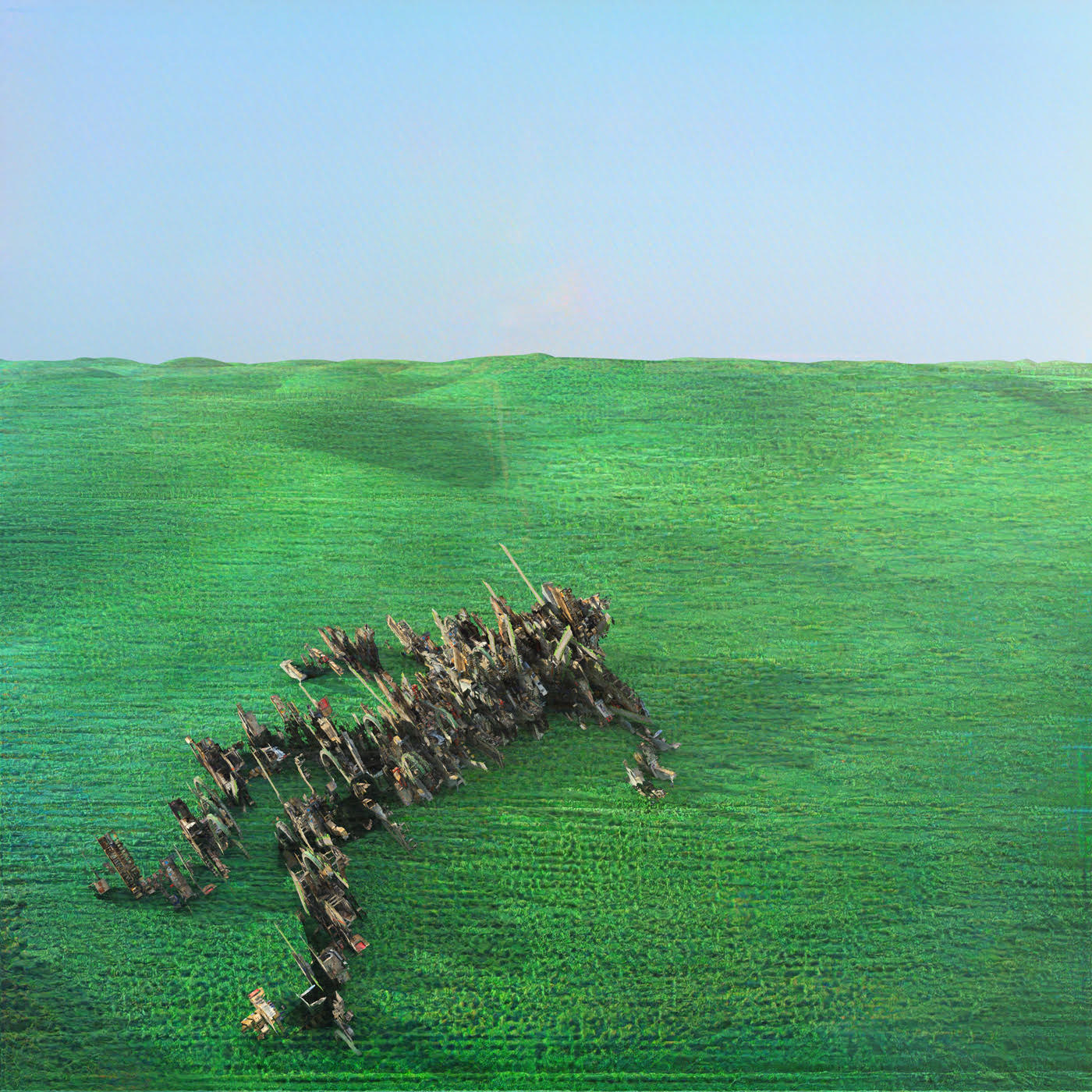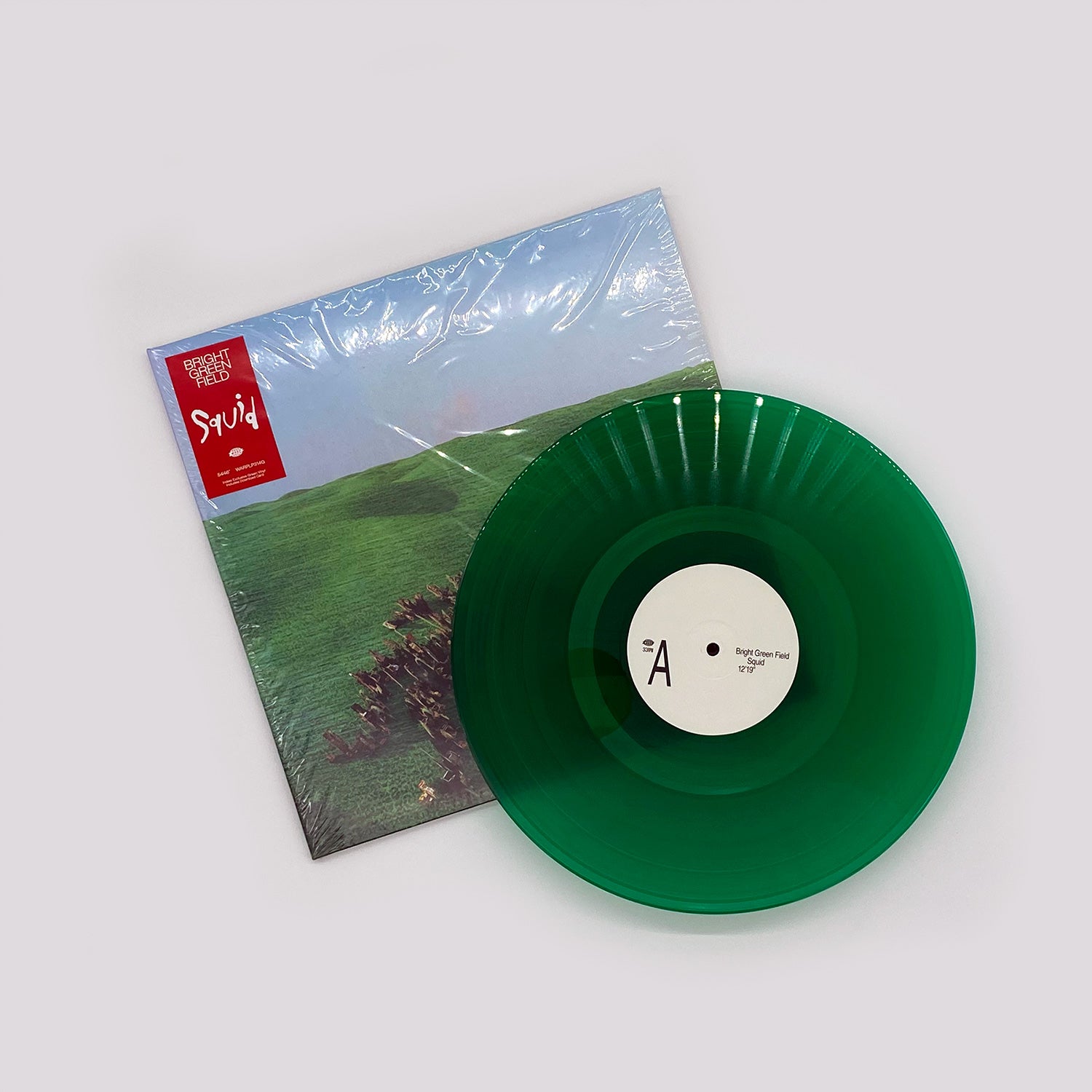 Squid - Bright Green Field
Description

+ Squid signed some CDs for us! 

Squid are thrilled to announce their debut album, Bright Green Field, already one of 2021's most highly anticipated releases.

Produced by Dan Carey, it's an album of towering scope and ambition, it is deeply considered, paced and intricately constructed. With all band members playing such a vital and equal role, this album is very much the product of five heads operating as one.

Some bands might be tempted to include previous singles on their debut - and the band already released two more in 2020 via 'Sludge' and 'Broadcaster' - but instead Bright Green Field is completely new. This sense of limitlessness and perpetual forward motion is one of the the key ingredients that makes Squid so loved by fans and critics alike, from BBC Radio 6 Music who have A-Listed previous singles, 'Houseplants', 'The Cleaner' and 'Match Bet' to publications such as, The Guardian, NME, The Face, The Quietus and countless others. The band was also on the longlist for the BBC Music Sound of 2020 poll.

Bright Green Field features field recordings of ringing church bells, tooting bees, microphones swinging from the ceiling orbiting a room of guitar amps, a distorted choir of 30 voices as well as a horn and string ensemble featuring the likes of, Emma-Jean Thackray and Lewis Evans from Black Country, New Road.

Whilst the album title conjures up imagery of pastoral England, in reality, it's something of a decoy that captures the band's fondness for paradox and juxtaposition. Within the geography of Bright Green Field lies monolithic concrete buildings and dystopian visions plucked from imagined cities.

Squid's music - be it agitated and discordant or groove-locked and flowing - has often been a reflection of the tumultuous world we live in and this continues that to some extent. "This album has created an imaginary cityscape," says Ollie Judge, who writes the majority of the lyrics and plays drums. "The tracks illustrate the places, events and architecture that exist within it. Previous projects were playful and concerned with characters, whereas this project is darker and more concerned with place - the emotional depth of the music has deepened."

These themes were further embedded and emphasised, almost serendipitously, as Judge began to read more. "Reading Douglas Coupland's view that we're living in the "Extreme Present" as well as Mark Fisher and Merlin Coverley's writings on Hauntology and the slow cancellation of the future made me realise we've been living in a dystopian and futurist landscape for a long time."

However, for all the innovative recording techniques, evolutionary leaps, lyrical themes, ideas and narratives that underpin the album, it's also a joyous and emphatic record. One, that marries the uncertainties of the world with a curious sense of exploration, as it endlessly twists and turns down unpredictable avenues.

Formed in Brighton, Squid is the brainchild of Louis Borlase (Guitars & Vocals), Ollie Judge (Drums & Lead Vocals), Arthur Leadbetter (Keyboards, Strings, Percussion), Laurie Nankivell (Bass & Brass) and Anton Pearson (Guitars & Vocals).

A1. Resolution Square
A2. G.S.K.
A3. Narrator ft. Martha Skye Murphy
B1. Boy Racers
B2. Paddling
B3. Documentary Filmmaker
C1. 2010
C2. The Flyover
C3. Peel St.
D1. Global Groove
D2. Pamphlets

+ Very limited Red cassette in clear box with inlay.
+ Both LP editions are in printed inners, in gatefold sleeves and include download cards.
+ CD digi with Booklet.
Release Info

Release Date: 7th May 2021
Format: 2LP, CD or Tape
Label: Warp