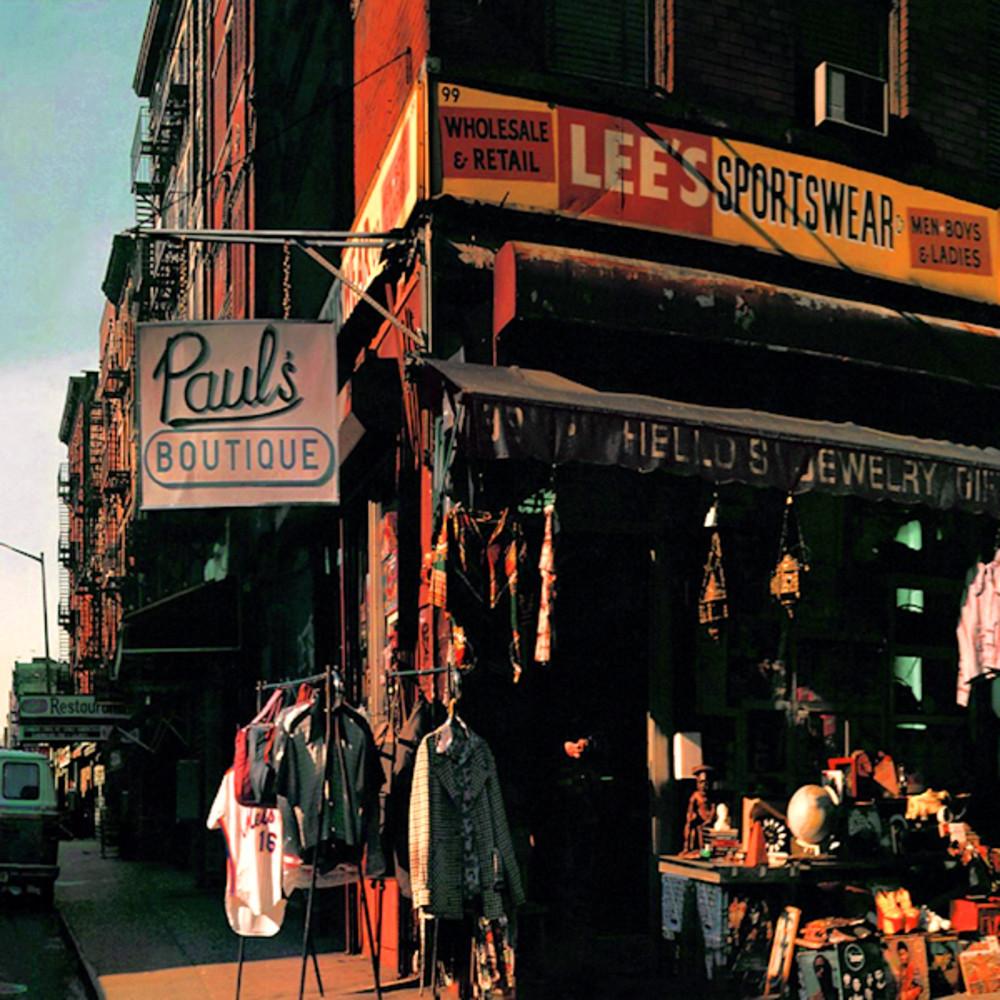 Beastie Boys - Paul's Boutique
Description

Derided as one-hit wonders, estranged from their original producer and record label, and in self-imposed exile in Los Angeles, the Beastie Boys were written off by most observers before even beginning to record their second album - an embarrassing commercial flop that should have ruined the group's career. But not only did 'Paul's Boutique' eventually transformed the Beasties from a fratboy novelty to hip hop giants, its sample-happy, retro aesthetic changed popular culture forever.

With the considerable help of Los Angeles-based production duo the Dust Brothers, the Beastie Boys helped redefine what sampling could be with this record. Snatches of familiar music are scattered throughout the record - anything from Curtis Mayfield's "Superfly" and Sly Stone's "Loose Booty" to Loggins & Messina's "Your Mama Don't Dance" and the Ramones' "Suzy Is a Headbanger" - but never once are they presented in lazy, predictable ways.

The Dust Brothers and Beasties weave a crazy-quilt of samples, beats, loops, and tricks, which creates a hyper-surreal alternate reality, evolving into a wholly unique record, unlike anything that came before or after. It very well could be that its density is what alienated listeners and critics at the time; there is so much information in the music and words that it can seem impenetrable at first, but upon repeated spins it opens up slowly, assuredly, revealing more every listen. Musically, few hip-hop records have ever been so rich; it's not just the recontextulations of familiar music via samples, it's the flow of each song and the album as a whole, culminating in the widescreen suite that closes the record.

Tracklisting

To All The Girls
Shake Your Rump
Johnny Ryall
Egg Man
High Plains Drifter
The Sounds Of Science
3-Minute Rule
Hey Ladies
5-Piece Chicken Dinner
Looking Down The Barrel Of A Gun
Car Thief
What Comes Around
Shadrachor Janice
B-Boy Bouillabaisse
Release Info

Release Date:
Format: LP
Label: UMC