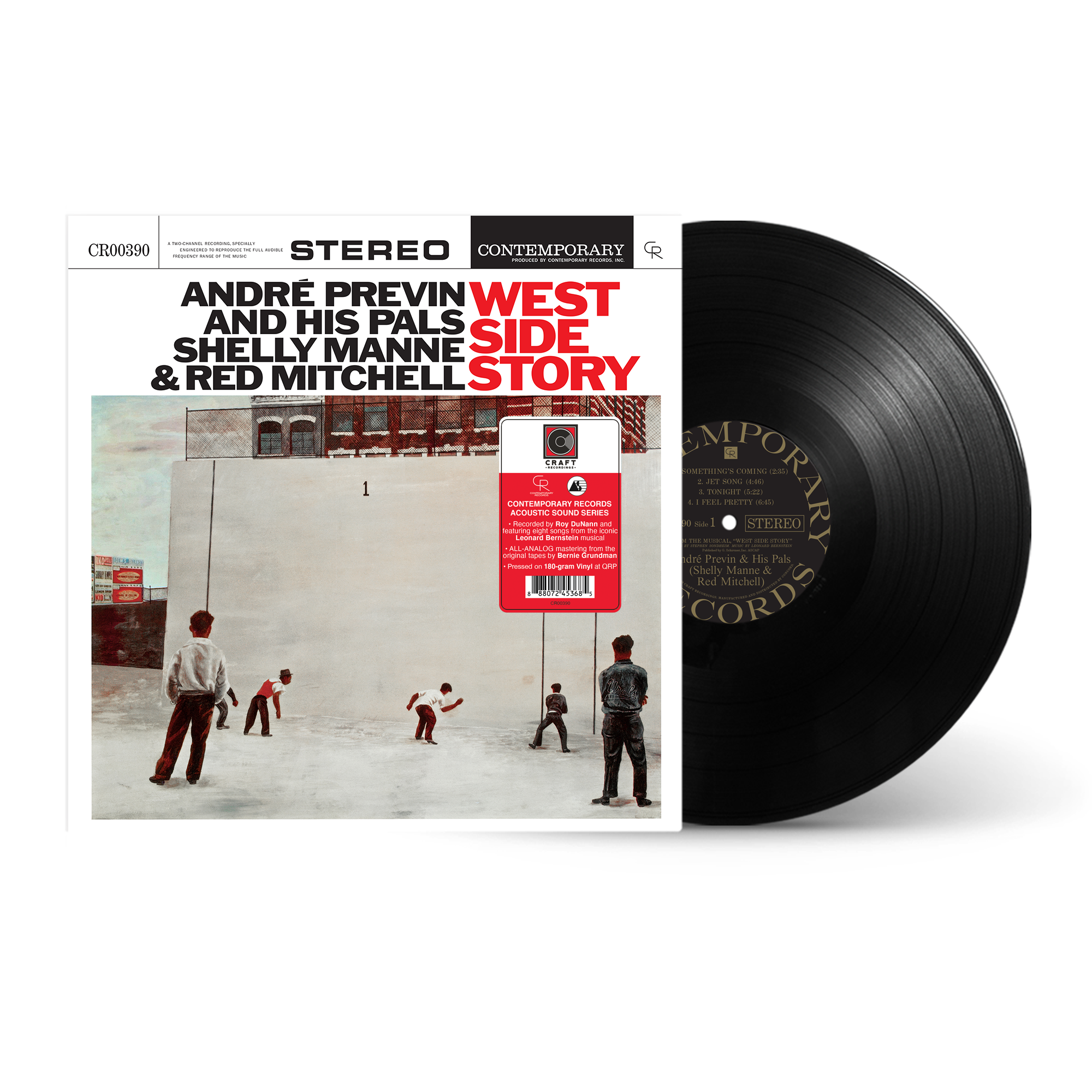 André Previn & His Pals Shelly Manne & Red Mitchell – West Side Story
Description

Acoustic Sounds celebrates Contemporary Records with this new reissue of the West Side Story album by pianist André Previn, bassist Red Mitchell and drummer Shelly Manne. Originally released in 1960, the album contains eight cuts from the musical soundtrack reinterpreted in a jazz style.
Editions

Recorded by legendary engineer Roy DuNann this edition is pressed on 180-gram vinyl pressed at QRP with (AAA) lacquers cut from the original tapes by Bernie Grundman and is presented in a tip-on jacket.
Tracklisting

Side A
1. Something's Coming
2. Jet Song
3. Tonight
4. I Feel Pretty

Side B
1. Gee, Officer Krupke!
2. Cool
3. Maria
4. America
Release Info

Release Date: 19th May 2023
Format: LP
Label: Craft Recordings