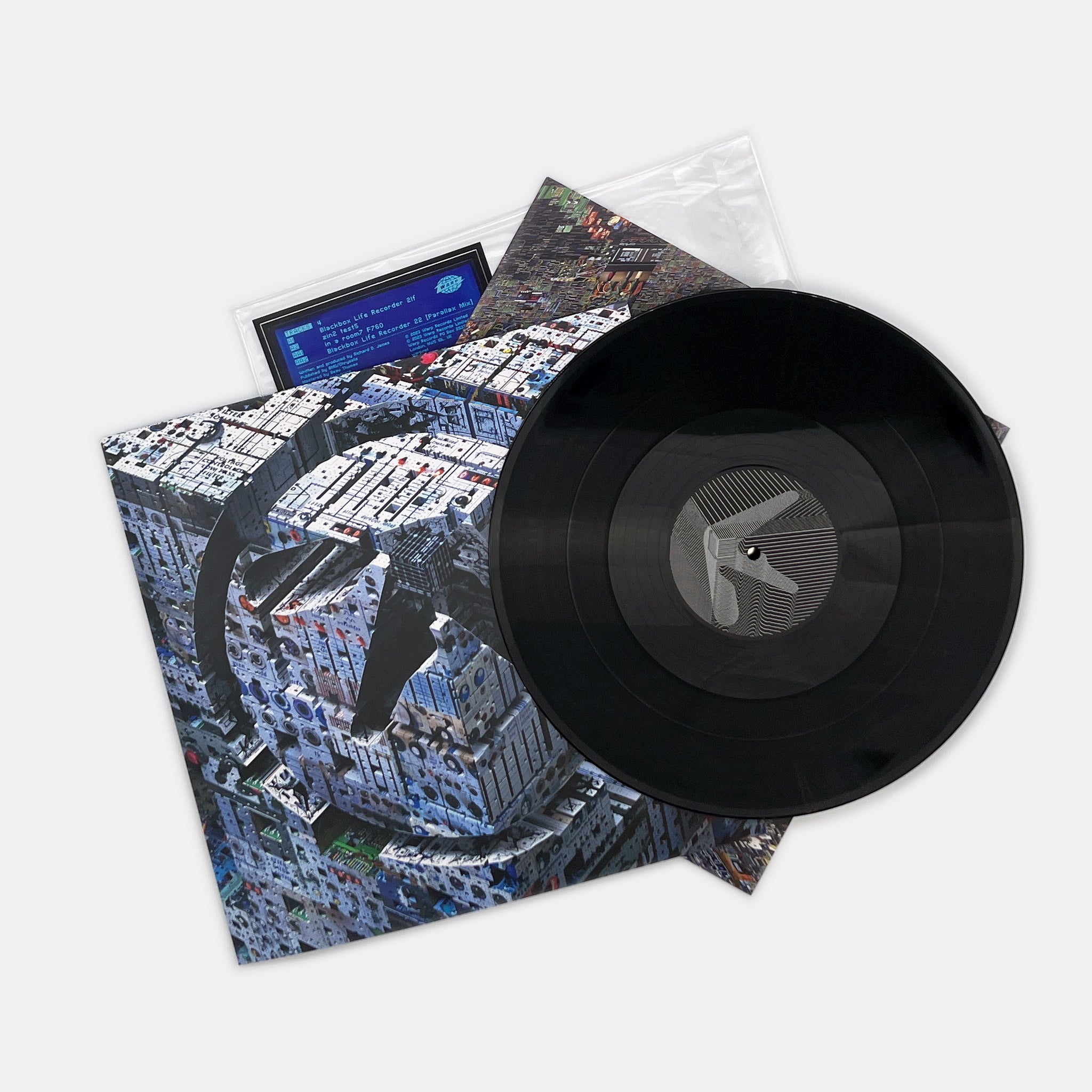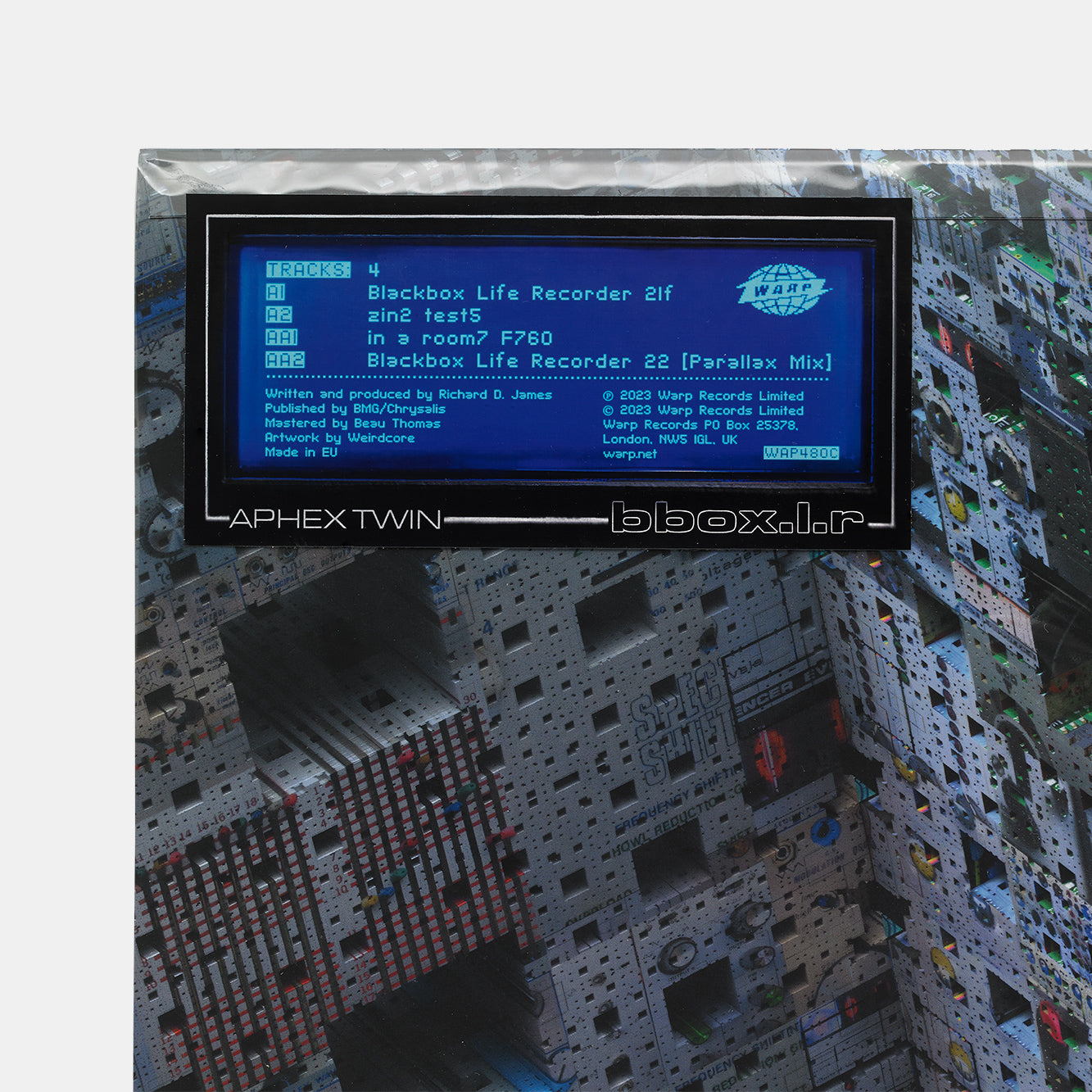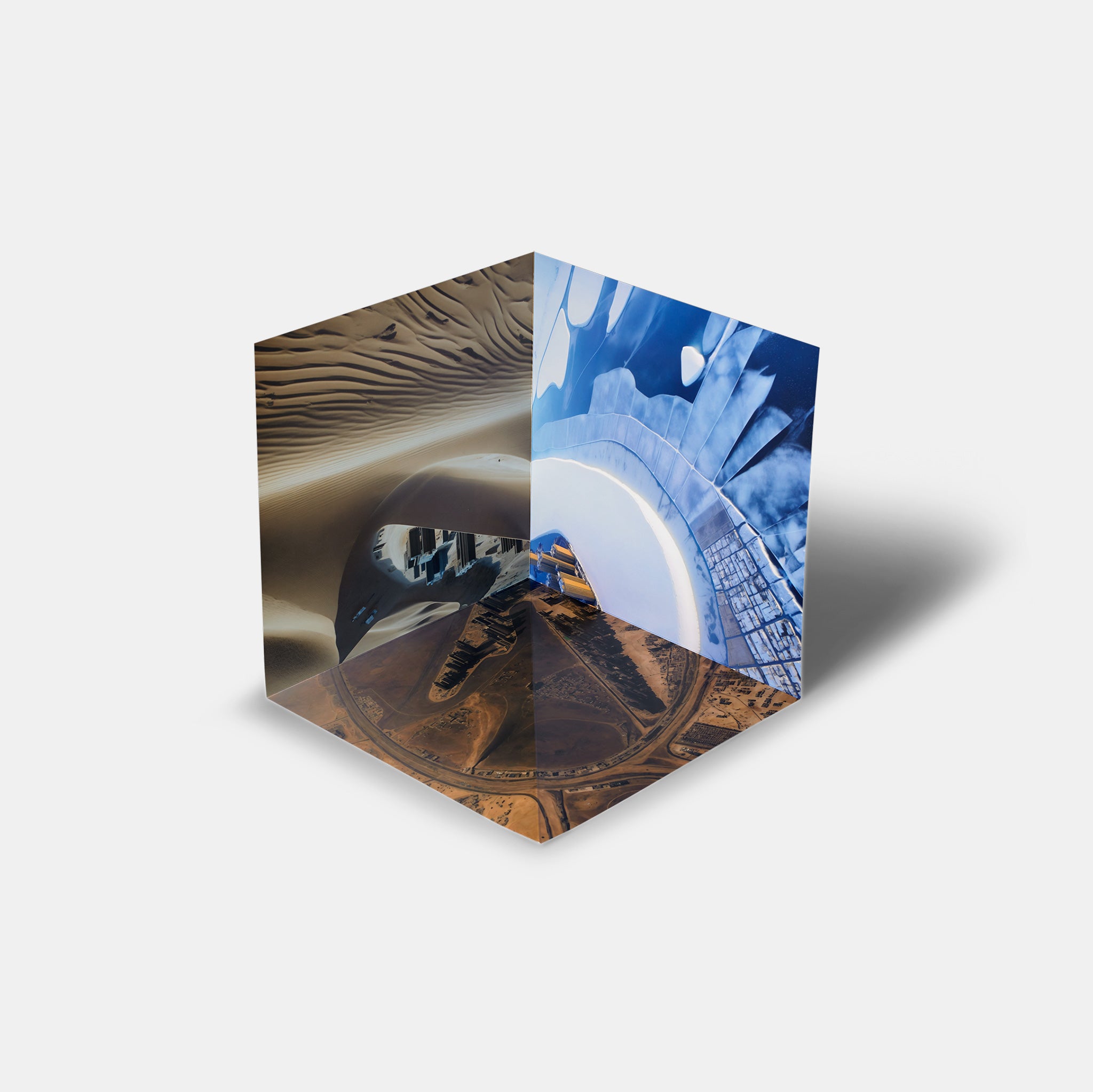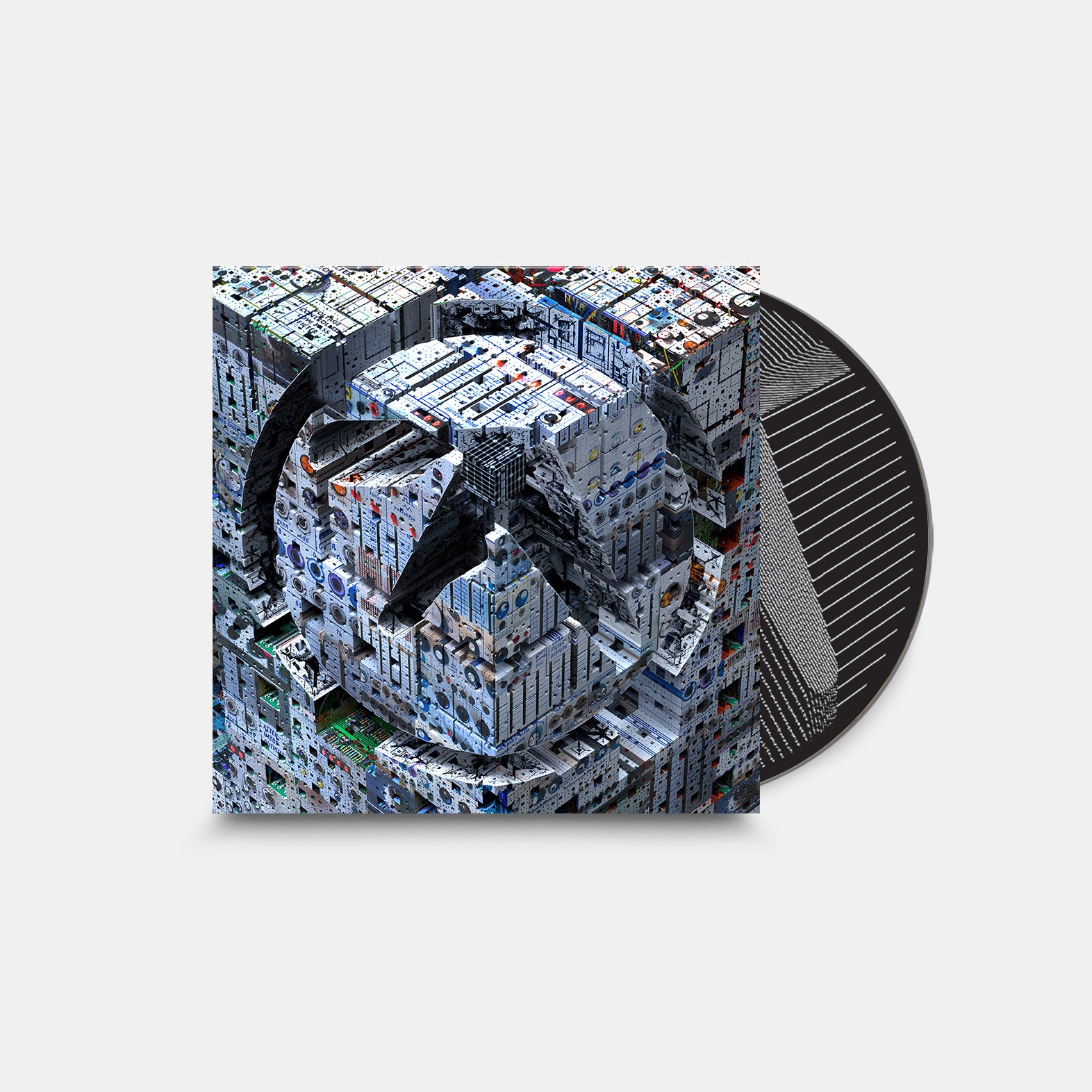 Aphex Twin - Blackbox Life Recorder 21f / in a room7 F760
Description

This is the first new music from Aphex Twin in five years.
Editions

+ Black 12" vinyl in printed inner sleeve packed inside 6 panel fold out anamorphic diorama, download code, packed in resealable bag.

+ CD in 4 panel gatefold wallet.
Tracklisting

A1. Blackbox Life Recorder 21f
A2. zin2 test5

AA1. in a room7 F760
AA2. Blackbox Life Recorder 22 [Parallax Mix]
Release Info

Release Date: 28th July 2023
Format: 12" or CD
Label: Warp
There's more than meets the eye on Richard D. James' first new EP in five years, a slim collection of percussive bruisers with a woozy, inscrutable mood.