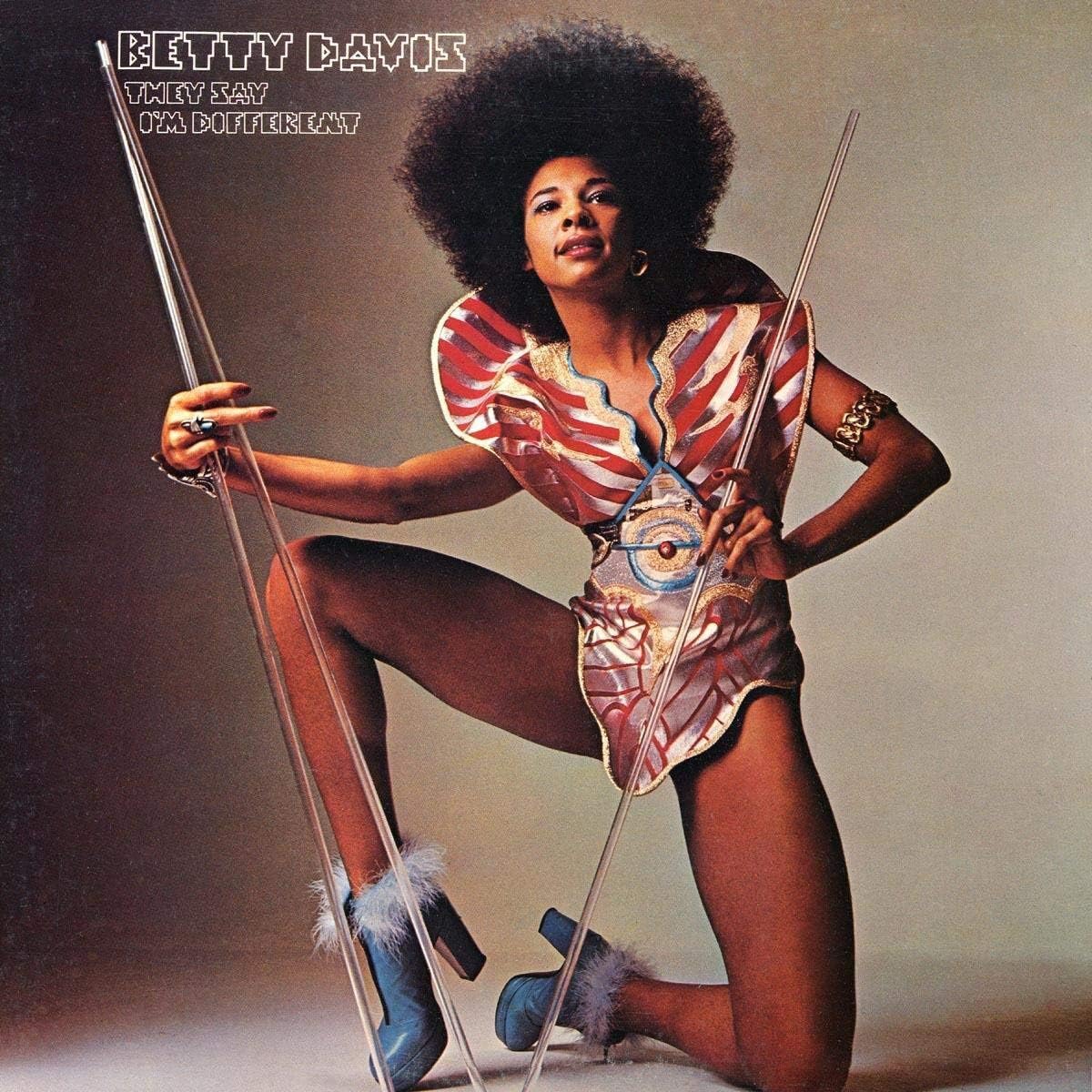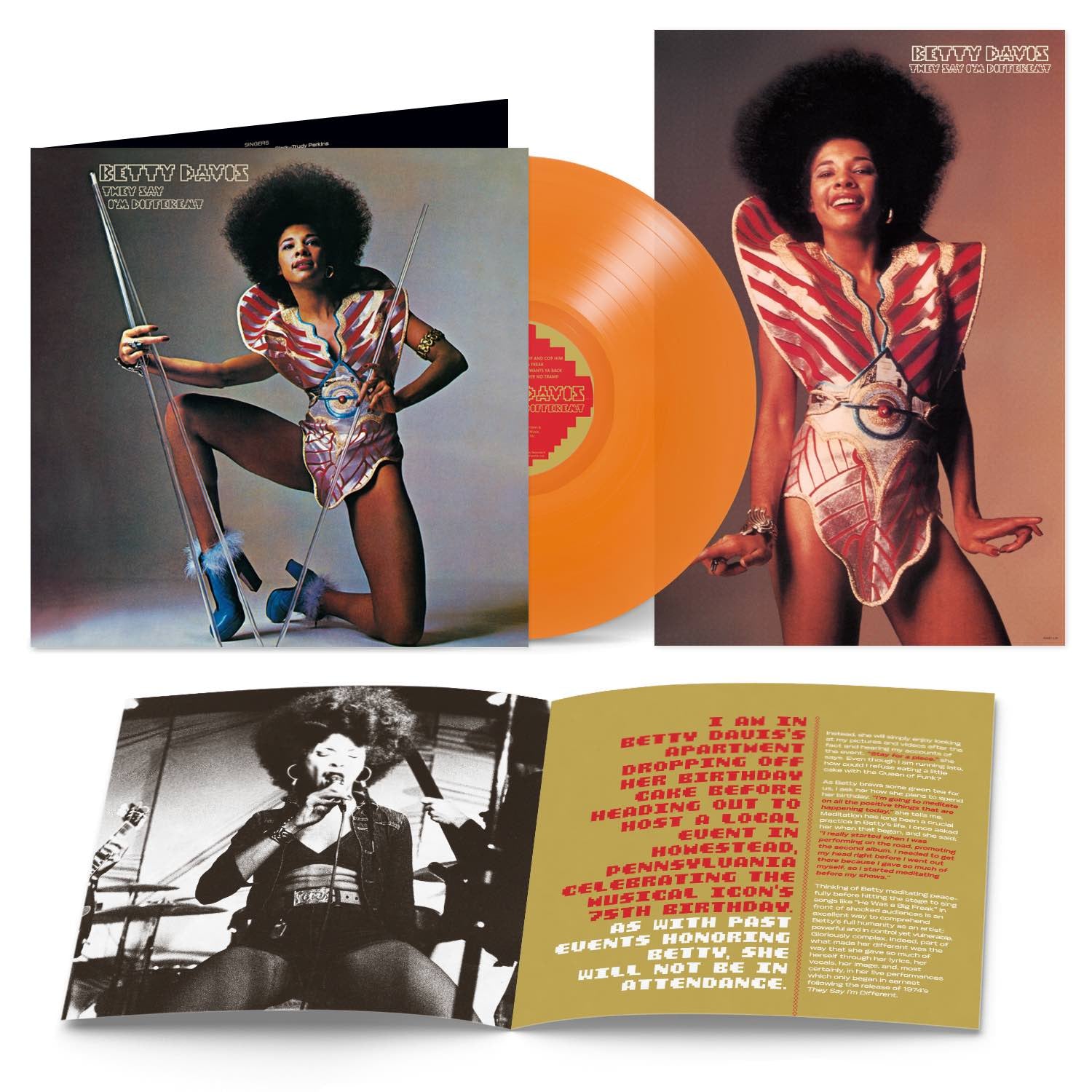 Betty Davis - They Say I'm Different
Description

Ms Davis's unique story, still sadly mostly unknown, is unlike any other in popular music. Betty wrote the song 'Uptown' for the Chambers Brothers before marrying Miles Davis in the late '60s, influencing him with psychedelic rock, and introducing him to Jimi Hendrix - personally inspiring the classic album Bitches Brew. Her 1974 sophomore album They Say I'm Different features a worthy-of-framing futuristic cover challenging David Bowie's science fiction funk with real rocking soul-fire, kicked off with the savagely sexual Shoo-b-doop and Cop Him (later sampled by Ice Cube). Her follow up is full of classic cuts like Don't Call Her No Tramp and the hilarious, hard, deep funk of He Was a Big Freak.
⚠ Updates
Editions

UK Exclusive LPs are pressed on Orange Colour Vinyl.
Release Info

Release Date: 8th September 2023
Format: LP
Label: Light In The Attic