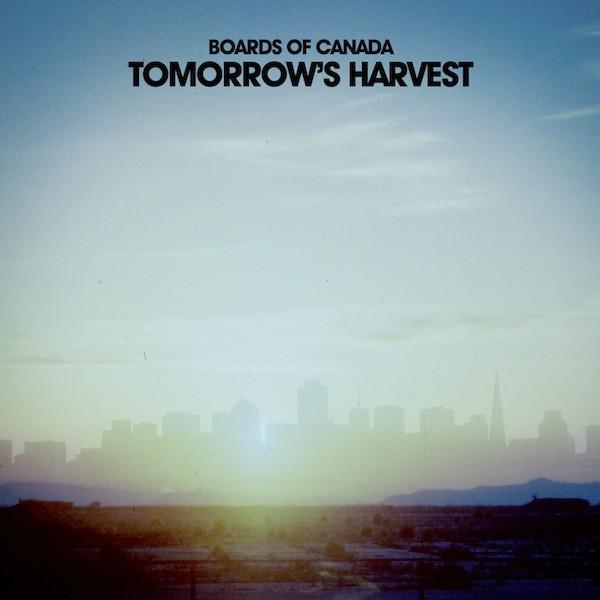 Boards of Canada - Tomorrow's Harvest
Description

While Boards of Canada need little introduction, it didn't stop them mounting a tantalising album teaser campaign of codes and whispers for 'Tomorrow's Harvest', their first major release in eight long years, which happily delivered musically amidst a storm of hype.

A far cry from the blissed-out guitar washes that characterised its immediate predecessor 'The Campfire Headphase', the album focused the mysterious duo's palette upon a depiction of technological apocalypse glimpsed from a murky distance. 'Reach for the Dead' rendered the duo's trademark blunted hip-hop percussion ghostly, introducing John Carpenter-esque arpeggios which rear their head again and again in the dystopian landscape, perhaps most convincingly on the chilling 'White Cyclosa'. Cuts like 'Jaquard Causeway' and 'Cold Earth' showed Boards at their best, with the beats crisp and physical, punching holes in immaculately textured atmospheres which frame yearning square wave synth lines.

The album's length afforded the release luxurious ambient tracks, which through repeated listens slowly became the record's highlights: 'Sundown' pushed gorgeous synth pads in and out of a sandstorm of decayed static, while 'Transmisiones Ferox' seemed to beam a disembodied voice from some alternate dimension into the brooding and unnerving landscape. Much like 2002's 'Geogaddi', 'Tomorrow's Harvest' was a vital examining of the darker underbelly of the duo's output, and felt like a timely addition to their already formidable catalogue.
Tracklisting

A1. Gemini
A2. Reach For The Dead
A3. White Cyclosa
A4. Jacquard Causeway
B1. Telepath
B2. Cold Earth
B3. Transmisiones Ferox
B4. Sick Times
B5. Collapse
C1. Palace Posy
C2. Split Your Infinities
C3. Uritual
C4. Nothing Is Real
C5. Sundown
D1. New Seeds
D2. Come To Dust
D3. Semena Mertvykh
Release Info

Release Date: 10th June 2013
Format: 2LP
Label: Warp
"Clearly inspired by film soundtracks, Tomorrow's Harvest is heavy on atmosphere and richly textured drone."
8.3