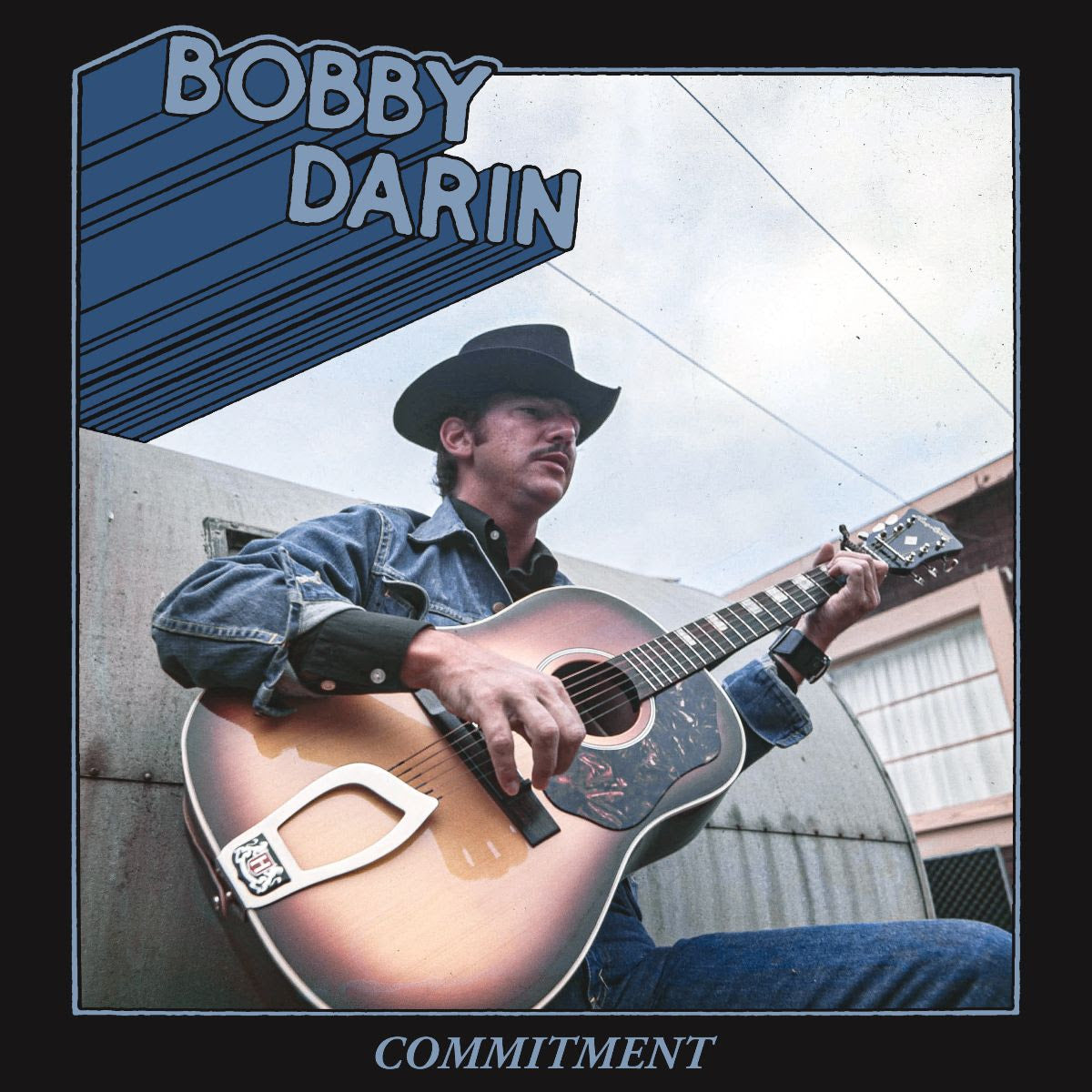 Bobby Darin - Commitment [2023 Reissue]
Description

Bobby Darin was, by any definition, a superstar – a chart-topping, multimillion-selling, Grammy Award-winning singer-songwriter, a Golden Globe-winning actor, visionary entrepreneur, and committed political activist. Restless and daring, his refusal to be constrained by genre, resulting in an endless string of top 10 hits, including "Splish Splash," "Queen of the Hop," "Dream Lover," "Beyond the Sea," and "If I Were a Carpenter."

Commitment is grittier and more audacious than Darin's previous work. From the counterculture anthem "Me and My Hohner" (with its ironic reference to "The Star-Spangled Banner") and the soul-searching "Sausalito" to the wryly autobiographical "Distractions (Part 1)" and the tense funk of "Light Blue," the album's experimentation and free-wheeling songcraft affirm Darin as a generational talent uniquely capable of crossing the borders of age and politics.
Editions

• Limited Edition run of 3,000 on Opaque Blue vinyl.
• Includes 4 Bonus Tracks from the "Commitment" sessions.
• Includes 12 Page Booklet of Liner Notes by Critically Acclaimed Writer, Michael Krugman.
Tracklisting

A
1. Me & Mr. Hohner
2. Sugar Man
3. Sausalito (The Governors Song)
4. Song for a Dollar
5. The Harvest
6. Distractions (Part 1)
7. Water Color Canvas

B
1. Jive
2. Hey Magic Man
3. Light Blue
4. Sweet Reasons
5. Maybe We Can Get It Together
6. Baby May
7. RX-Pyro (Prescription: Fire)
Release Info

Release Date: 8th December 2023
Format: LP or CD
Label: Direction Records