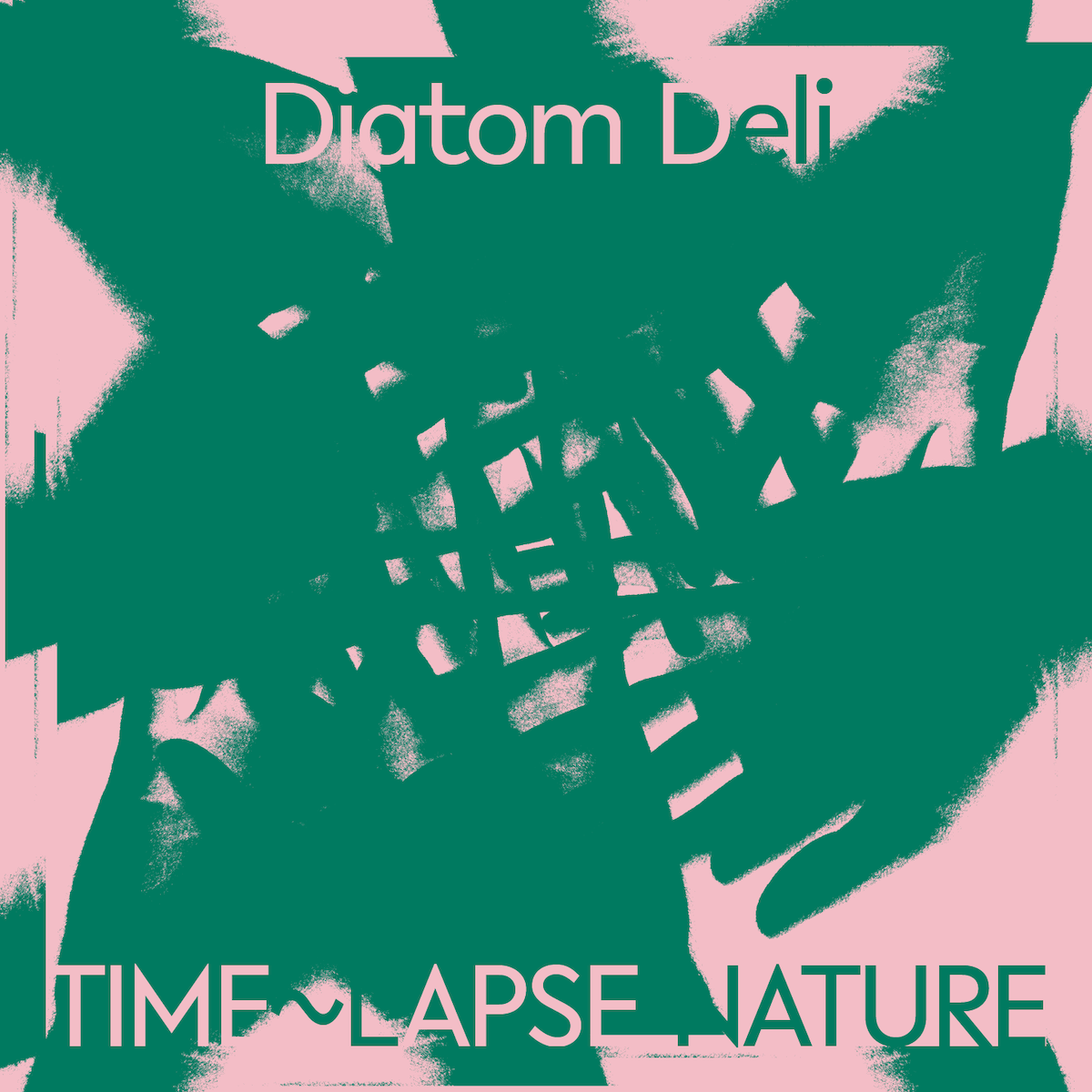 Diatom Deli - Time~Lapse Nature
Description

Diatom Deli's Time~Lapse Nature is a channel between cerebral ascension and somatic memory, tethered to the micro-present though humbled by a beyond. Dilated by celestial fluctuations and dynamic flutters, the reverberations from the Taos-based artist's new album culminate through airy tests of vocal layering, longing guitar laments, and discreetly sourced sound, compelling Deli's commitment to esoteric precision and impulse.


Delisa Paloma-Sisk was born and raised in Clarksville, Tennessee, an hour north of Nashville and many more from Lares, Puerto Rico, where she spent extended time with her mother's side of the family while growing up. Deli recalls hearing her grandmother's neighbour playing classical guitar every night during one visit to Lares, the melodies lingering and resurfacing while she self-taught herself the instrument in her early teens and then formally studied it in college. Deli would gradually bring together the guitar, synthesiser, and her own voice, recording and releasing two albums, Feelsounds and TQM (Te Quiero Mucho), as Diatom Deli in 2015 and 2017.


+ Indie LPs are pressed on green and white vinyl. 

Written between 2016 and 2019, Time~Lapse Nature embodies Deli's generous, ongoing excavation of her inner emotive spectrum and offers listeners a lush, loving overgrowth; a hiding place for heart-centric radiation. After several synchronistic and collaborative encounters, the album was channeled with the help of Michael Hix (synthesisers, connective magic) and Bryan Talbot (engineering, soundscapes), Deli steadfast at the centre, a transparent catalyst for the album's omniscient landscapes and fleeting tenor.


Deli's affecting process is palpable throughout the eight songs of Time~Lapse Nature; moods move like planets in thick orbit, spinning forward like an anti-apology, embracing new feeling frequencies where vulnerability radiates tenderly in tonal embers, conveying an exalted melancholy that sticks the moment it lands. "I cry a lot with any and all emotions: elation, sadness, laughter—you name it," shares Deli. "And I wanted a space for these grand feelings to play a role in Time~Lapse Nature."


In this environment, Deli honors passing friendships, repurposes creative lulls, and regales an earned inner clarity—palpable in every verse. Each song on Time~Lapse Nature ushers a glittering devotion, with special nods to loved ones, as in "Sonrisa" ("Smile" in Spanish), dedicated to Deli's grandmother. And "Sunday's Dying Light," the opening movement, begins with one of many saved voicemails from her mother. Vulnerable relationally is the soil from which this work springs, illuminated by ambrosial strains, misaligned fires, and muted rainbows.


Time~Lapse Nature not only unveils what can emerge from surrendered songwriting, but also surrendering to the moment and the inevitable chance within. Throughout the album, field recordings are literally instrumental: melodies of life that harmonise with Deli's vocals and guitar. "I listen to a lot of background noise in everyday life—kids playing in the park or bowling alley ambiance, or the satisfying sound of pages turning at the local library," notes Deli. Here, reams of quotidian splendor are offered devotionally, decorating a broader planet of euphonic loops and psychedelic therapy, enchanting as magic hour or an overcast snow.


A clairsentient offering from Deli, where sound imparts knowing, and is felt more than heard, Time~Lapse Nature is a space to which listeners are invited to commune in a hymnal harmony, prismic beams stretching over sweet, nourishing water. Like a mist dissipating over open fields, Time~Lapse Nature incants a process of succulent renewal towards the mythic, eternal—summoning each listener to delight in the resounding stillness.
Release Info

Release Date: 13th May 2022
Format: LP or CD
Label: RVNG INTL
The Taos, New Mexico-based artist lets these small details become foundational pillars of her songs, wrapping her spectral voice and classical guitar around their slender frames like a cloak.
7.2