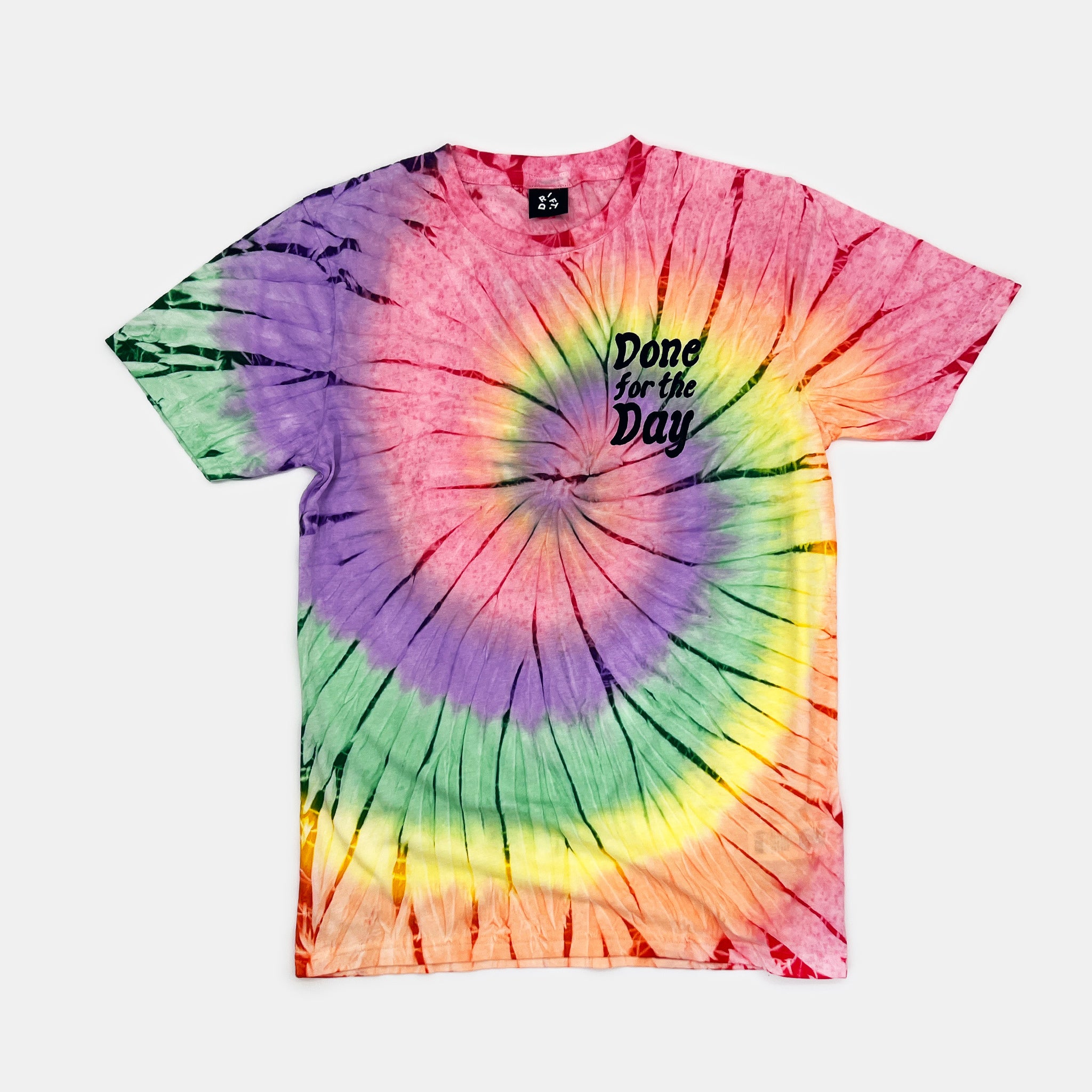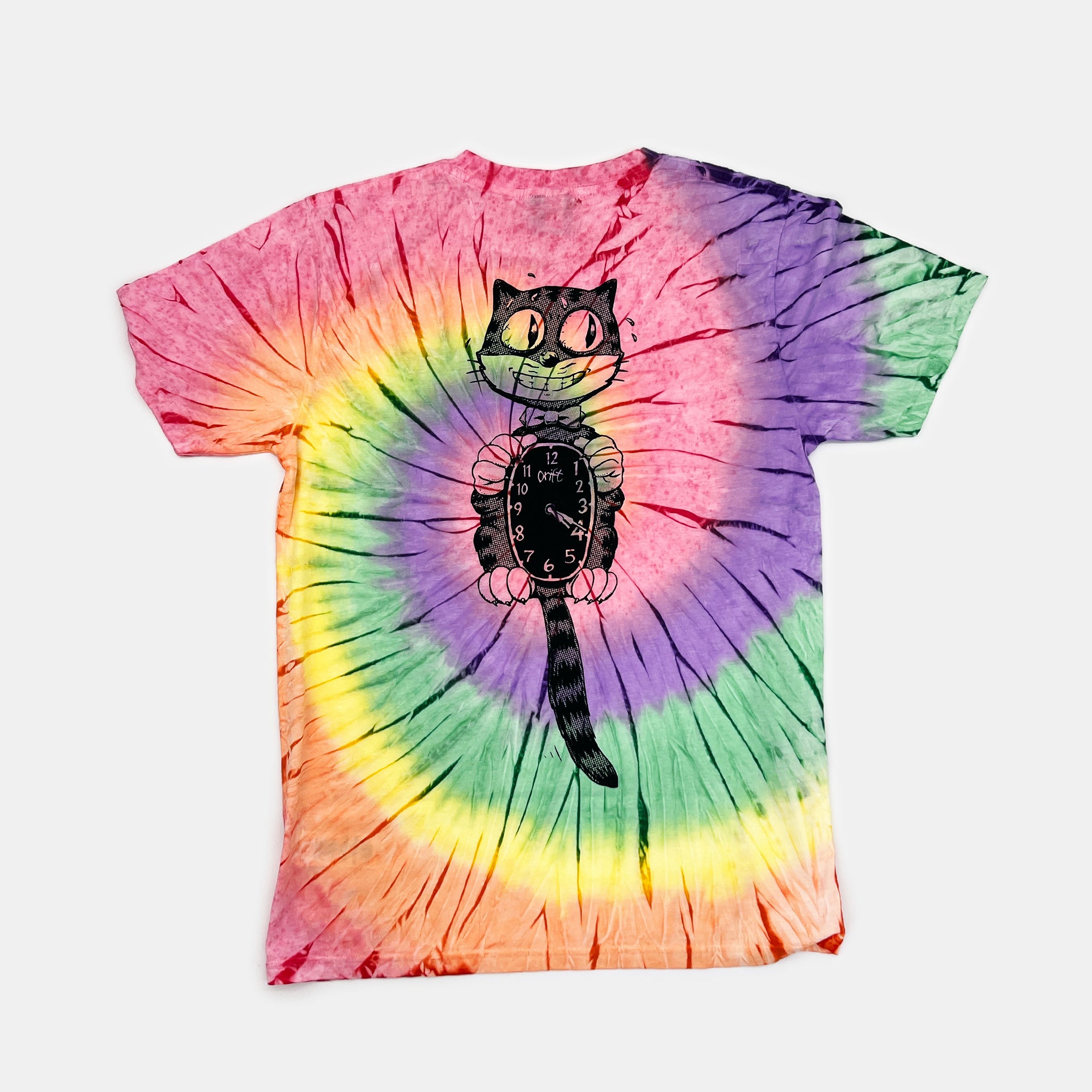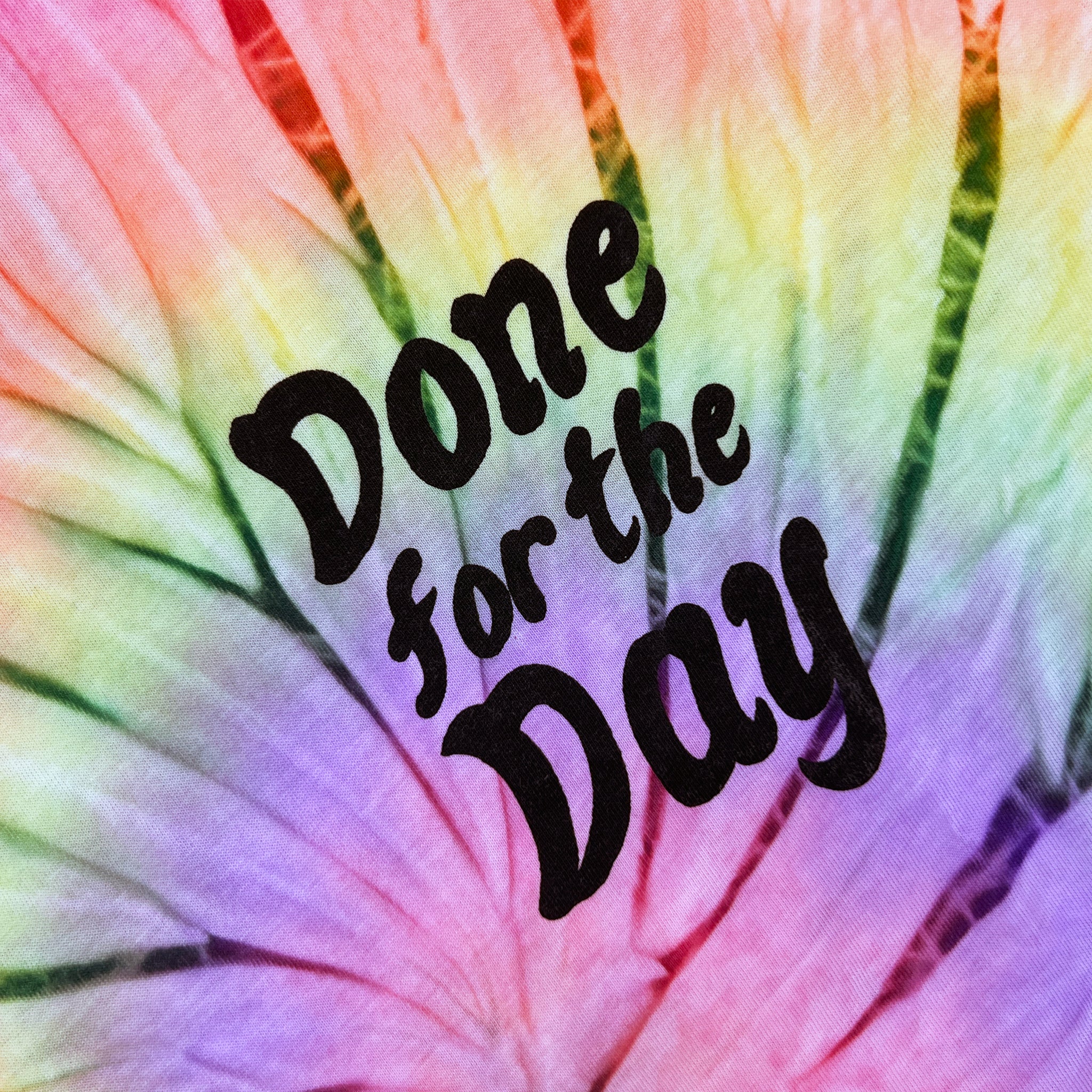 Drift - 'Done For The Day' Tee [Trip Edition]
Description

An essential repress

. As part of the Done For The Day capsule, we let some of the tees follow their own wild path. Available in Rainbow and Cyan tie dye blasts, we're clock watching and waiting for that DONE timer! They're super nice cotton tee-shirts, with chest and full back screen prints. This tee is 

high culture

.

Buddy is illustrated by 

Lee O'Connor

.

Printed by 

Make Good Print Co

. 
Editions

+ 100% Combed Organic Cotton.
+ Rainbow Tie Dye
+ Jersey 4.57 oz / 155g.
+ True to size.
+ Screen printed chest and back.
Release Info

Release Date: October 2023
Format: Tee-Shirt
Label: Drift Records