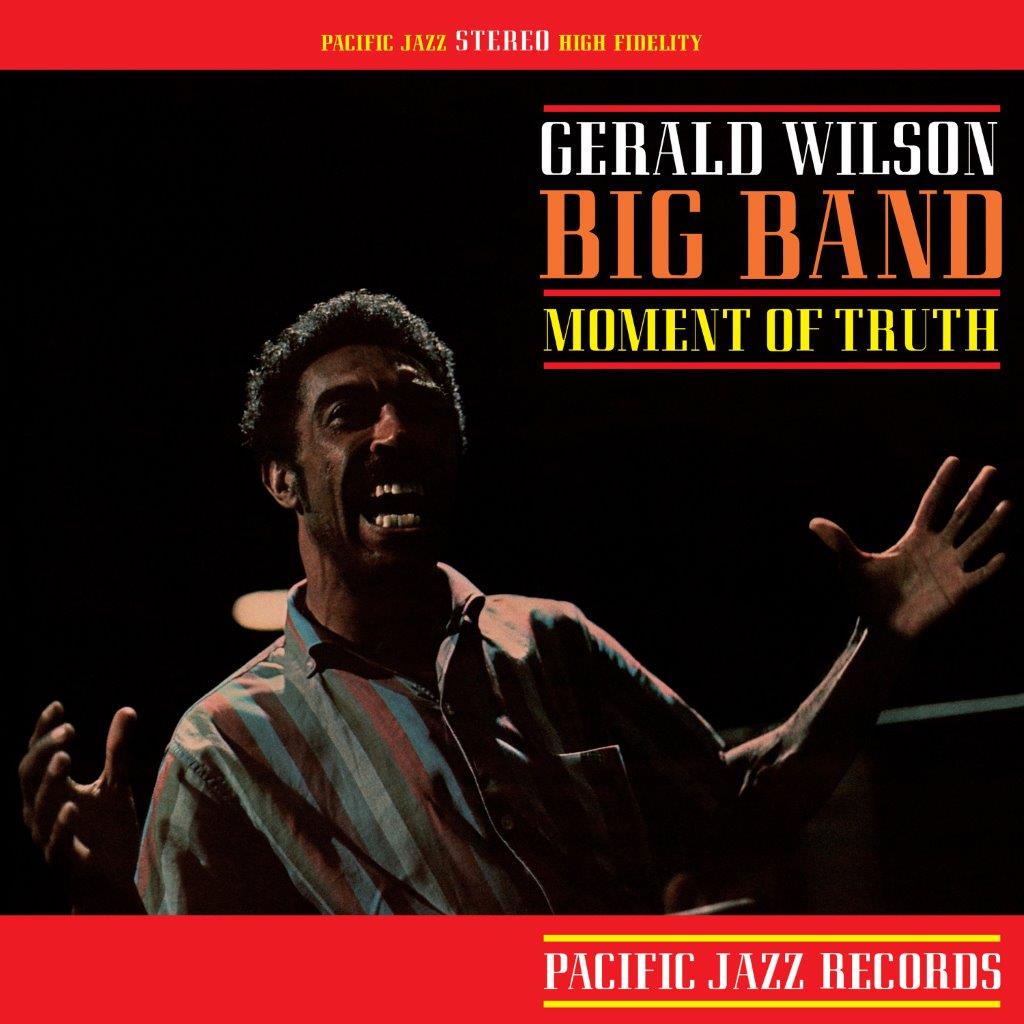 Gerald Wilson - Moment of Truth
Description

In the early 1960s, the great composer, arranger, and bandleader Gerald Wilson began recording a series of spectacular albums for Pacific Jazz that stand as the most significant of his lengthy career. The second of those albums, 1962's Moment of Truth, features Wilson's dynamic big band on an action-packed nine-song set (seven of which were composed by Wilson) with highlights including the swaggering blues of the title track, the irrepressible Latin groove of "Viva Tirado," and a fleet-footed version of "Milestones" by Miles Davis.

This stereo Tone Poet Vinyl Edition was produced by Joe Harley, mastered by Kevin Gray from the original analog master tapes, pressed on 180g vinyl at RTI, and packaged in a deluxe tip-on jacket.
⚠ Updates

Delayed. Expected on 3rd June.
Tracklisting

Viva Tirado (SIDE A)
Moment Of Truth (SIDE A)
Patterns (SIDE A)
Teri (SIDE A)
Nancy Jo (SIDE A)

Milestones (SIDE B)
Latino (SIDE B)
Josefina (SIDE B)
Emerge (SIDE B)
Release Info

Release Date: 6th May 2022
Format: LP
Label: Blue Note