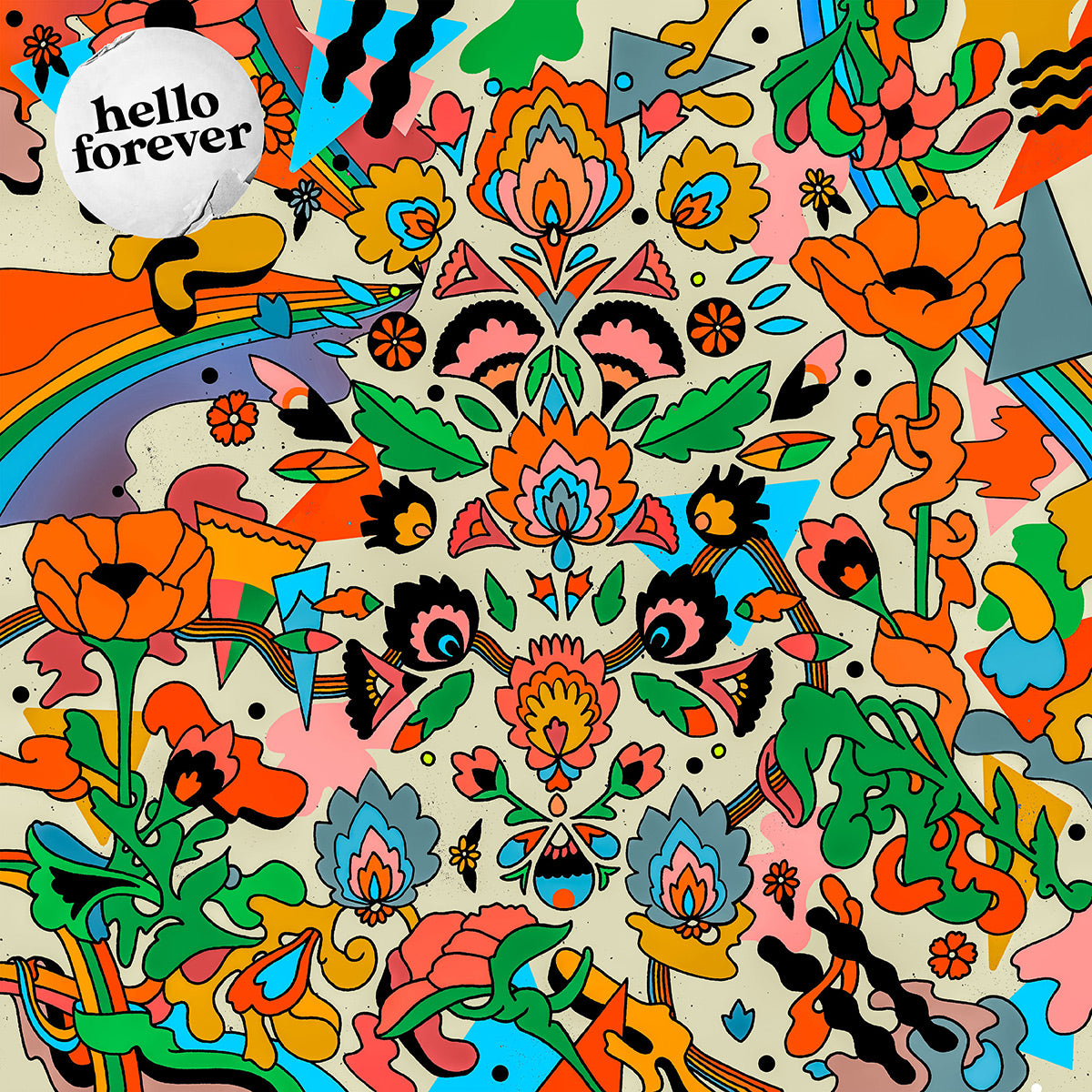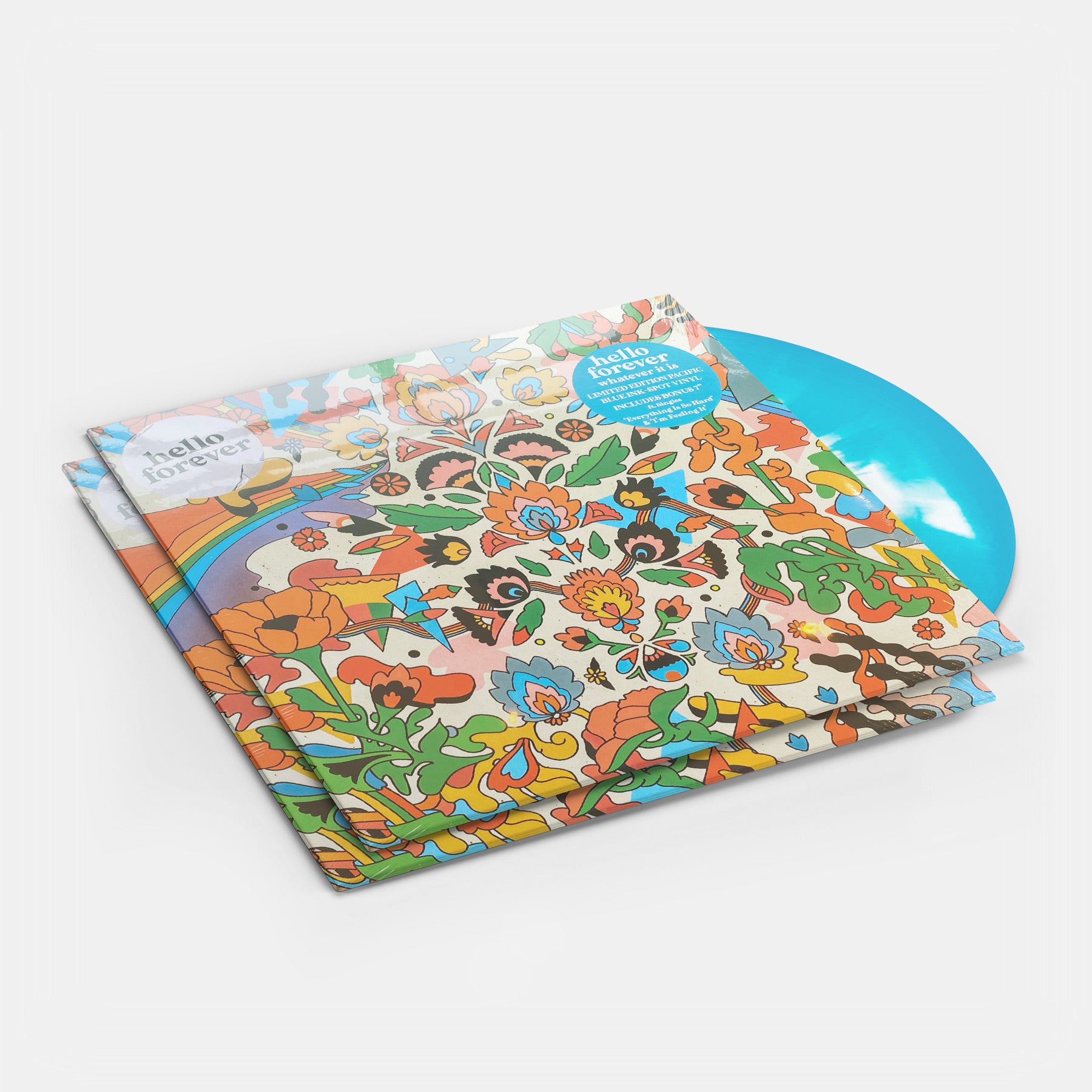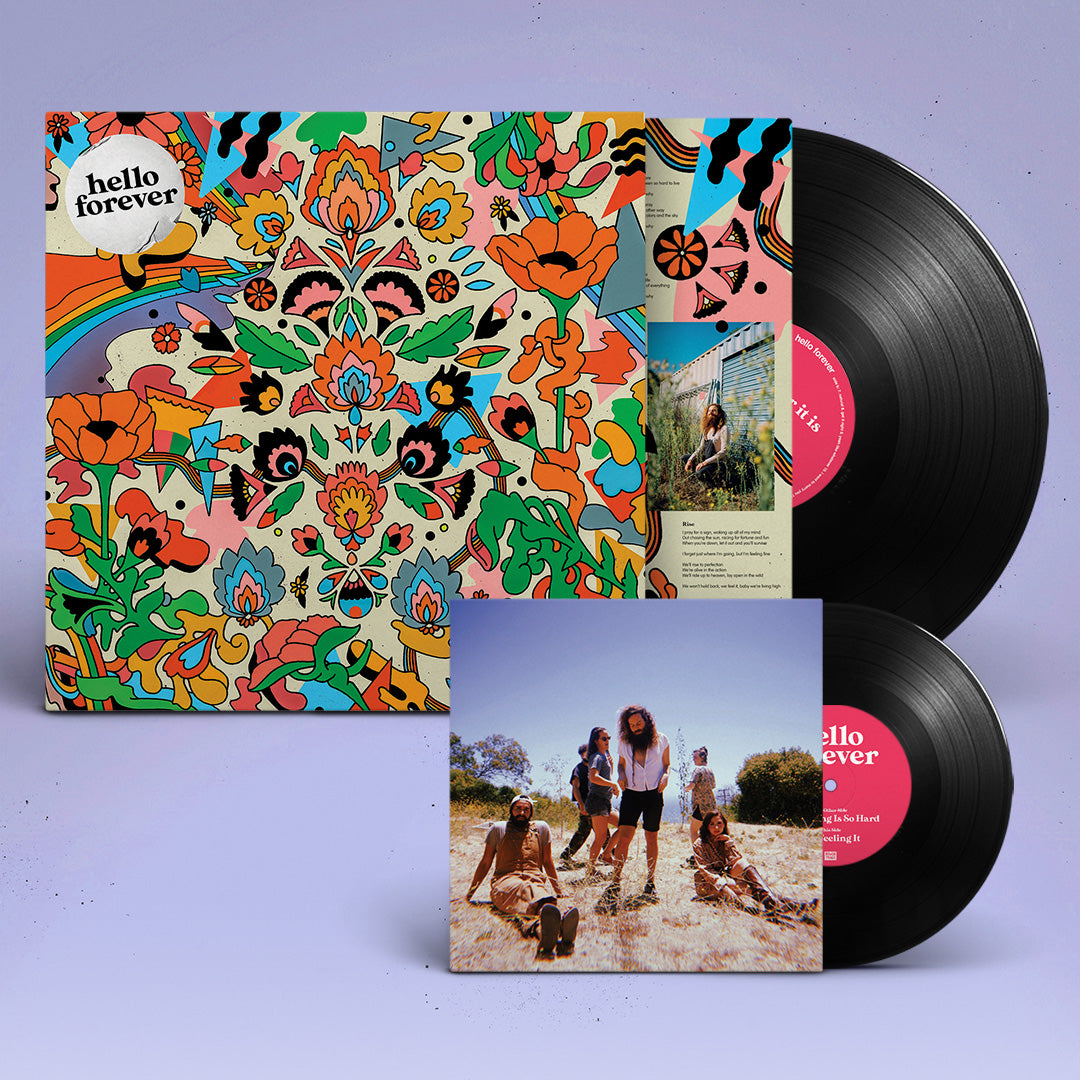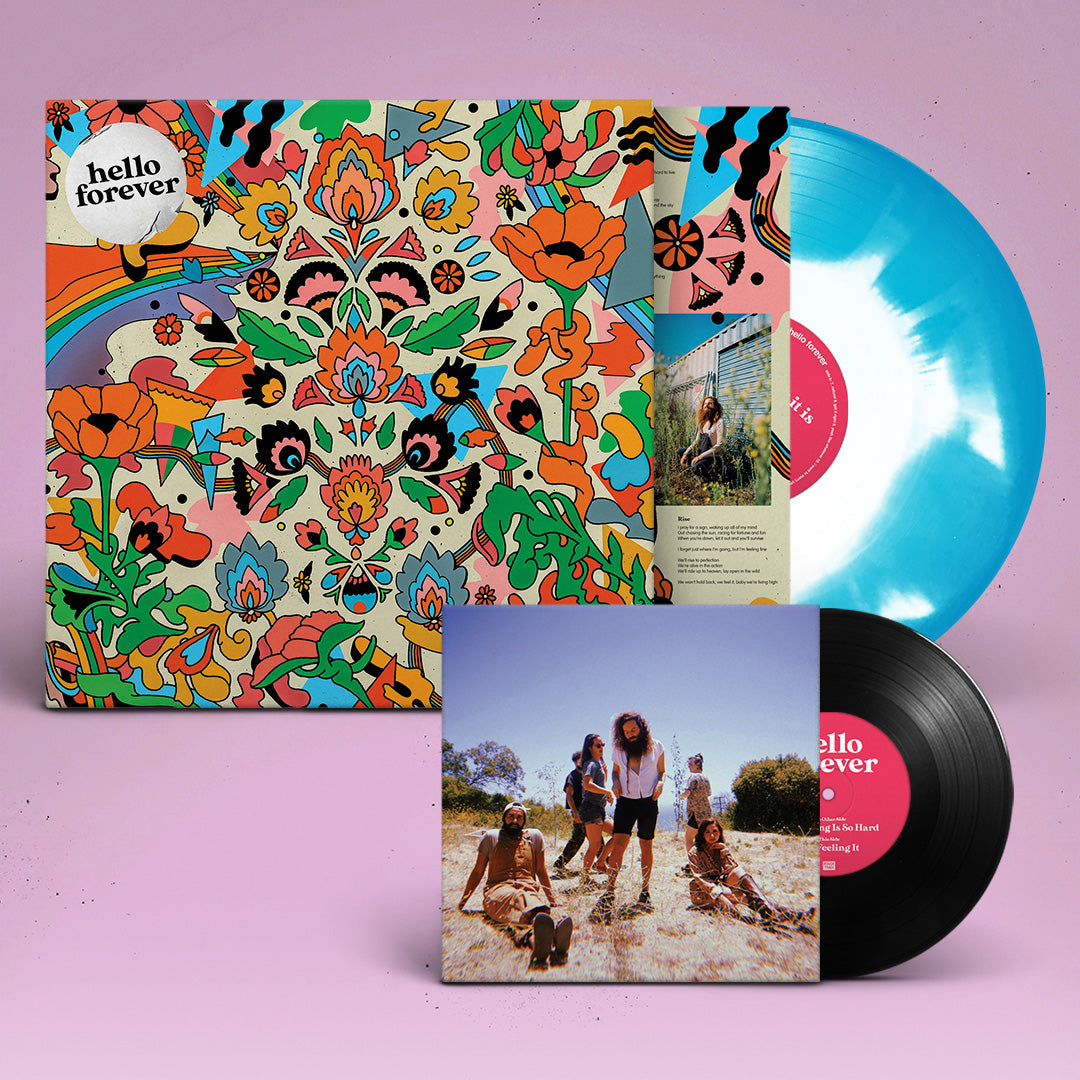 Hello Forever - Whatever It Is
Description

This really is joy incarnate. Rough Trade Records are excited to release the debut album by Californian group Hello Forever. Based in Topanga, California, the band live together in a pastoral setting high above the Pacific Ocean – not far from where Neil Young recorded After the Gold Rush or Captain Beefheart laid down the tracks for Trout Mask Replica, the group forever expanding and contracting, with members coming and going as they please.

+ Limited Edition 'Indie Shop' Pacific Blue & White Ink Spot LP with bonus 7" featuring new single 'Everything Is So Hard'.

+ CD edition includes new singles via download code. Both LP and CD packages include lyrics and behind the scenes photos.

They fuse elements of the 60s West Coast sound with a DIY approach to music and creativity which has spawned their remarkable debut album, the aptly titled Whatever It Is. Samuel Joseph and company have created a contemporary throwback to a vibrant era with a set of songs that establish the collective's exquisite harmonies and colourful instrumentation.

1. Some Faith
2. Anywhere Is Everywhere
3. Farm On The Mountaintop
4. Colors In The Sky
5. Created For Your Love
6. Rise
7. Natural
8. Get It Right
9. Yeah Like Whatever
10. I Want To Marry You
11. Her Everything
12. Happening

* Everything Is So Hard is included on the 7" single with both LP formats.

Release Info

Release Date: 2nd October 2020
Format: LP + 7" or CD
Label: Rough Trade Records