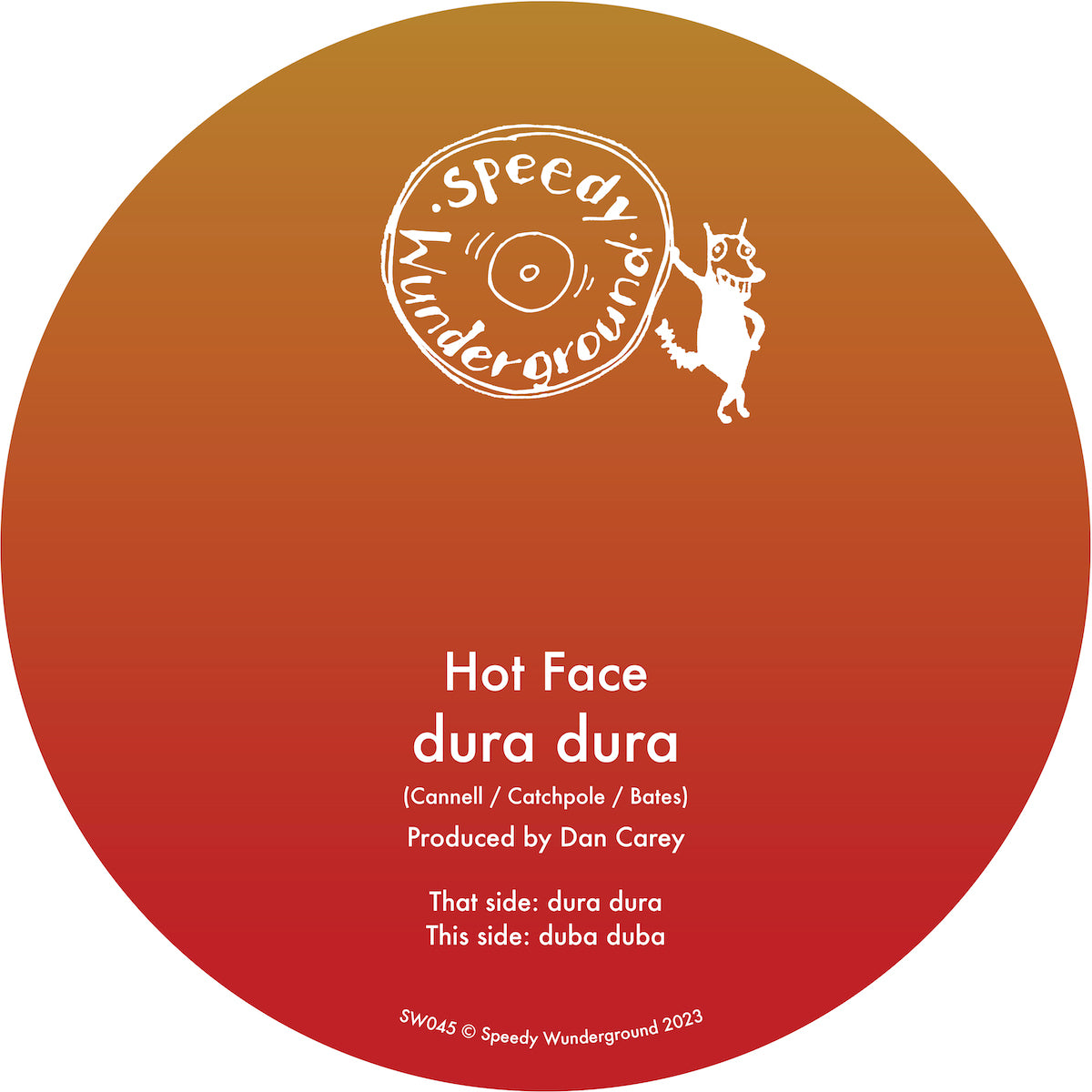 Description

Next in line to join the prestigious SW alumni are London's mysteriously enigmatic Hot Face (Sam Catchpole – Drums / George Cannell – Bass / James Bates – Guitar and Vox) – with their debut offering 'dura dura'. A jagged, buzzsaw of a tune that recalls early King Gizzard, Vanishing Point-era Primal Scream and 60s psychedelic British pop. The band leave the beauty firmly in the ear of the beholder, proclaiming 'you'll either love it or run from it'.

Having seen the band for the first time at the ever-influential Brixton Windmill open up for Carey's new outfit Miss Tiny – the label fell in love immediately, inviting them to play at Speedy's annual Xmas Party a few months later. 'The songs were amazing' recalls label co-runner Hall, 'but it was the speed and the ferociousness of which they attacked them. I was really impressed. It's like that perfect combination of melody and intent. I loved it.'

When asked to describe themselves the band furnish us with the following declaration:

'Fast, playful and scary. The rest you can decide for yourself.'

And that we will.
Release Info

Release Date: 14th July 2023
Format: 7"
Label: Speedy Wunderground