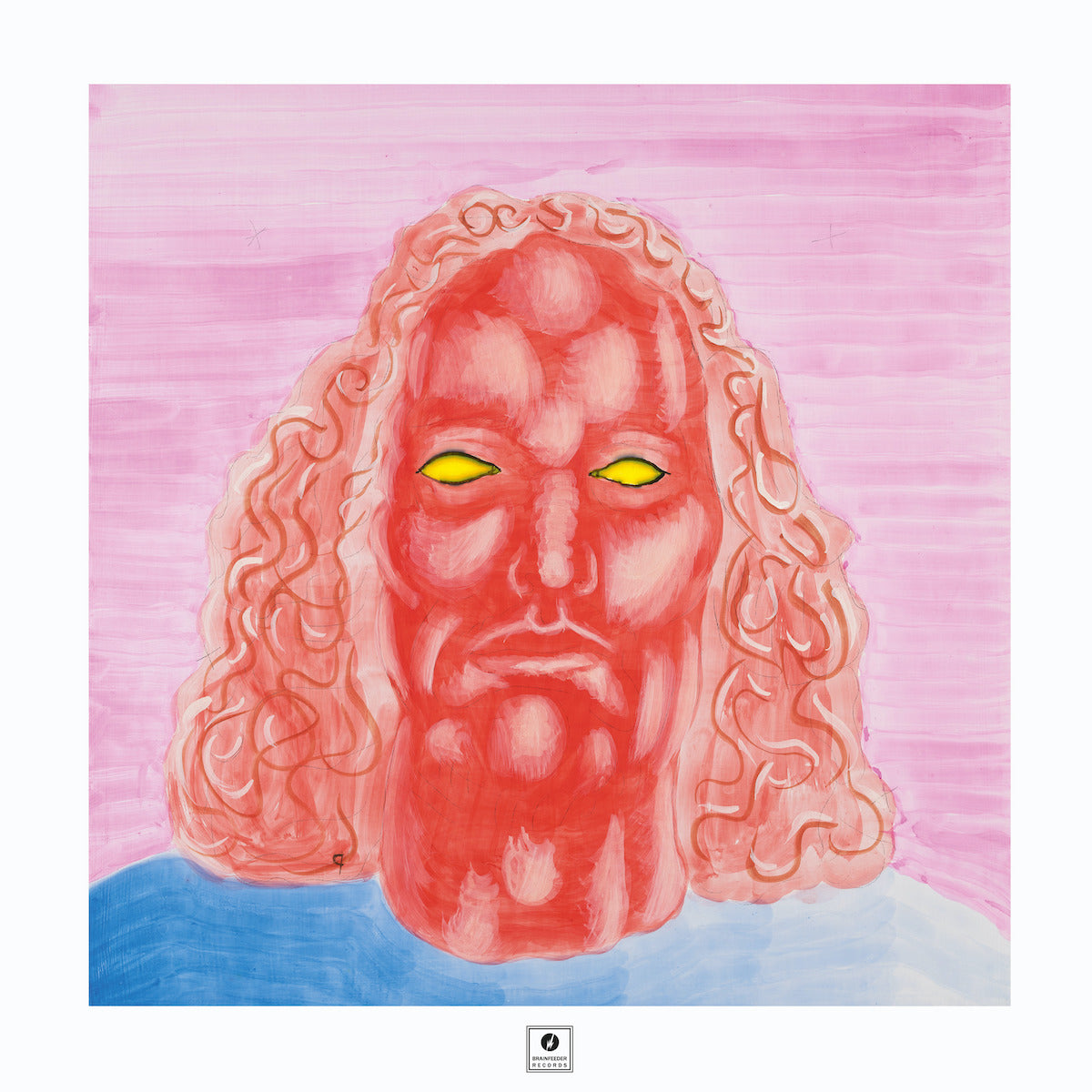 This product is available on pre order with a limited discounted price.
Description

Jameszoo (Mitchel van Dinther) returns to Brainfeeder with a new album – "Blind" – embarking on further adventures on the fringes of jazz and electronica. Imbued with the same spirit of adventure and experimental outlook as his previous work on the label, the recordings were shaped by van Dinther's studio sessions at Willem Twee Studios – the specialist analogue studio in Den Bosch (Netherlands) with an unrivalled collection of vintage synthesizers – amongst other locations.

"In music and other arts there is a heavy emphasis on the artist," says Mitchel. "Which composer, which soloist, which performer and the shifting emphasis between them all colours what we hear. Is it possible to create something that bypasses this? A project that forces active objective listening?" 

These were the questions that Mitchel was pondering as he embarked on making "Blind". Was he successful in his endeavour? "I didn't even come close to be completely honest," he laughs. "But all these (sometimes silly) attempts became the backbone for this new album."

Mitchel started by trying to bypass himself as the protagonist, beginning by remotely recording musicians and collaborators reshaping his initial ideas and concepts, step by step morphing the music as if repainting a portrait again and again. "I tried to stop force-feeding my own preconceived notions of what music should sound like. Instead I would politely impose new ideas to the compositions, crossing fingers it wouldn't reject these ideas like a failed organ transplant. Then something special started to happen, where the music seemed to grow almost self aware. I really enjoyed this process of letting loose and actively listening!" 

Fascinated by the idea of a non-existent soloist, Mitchel recorded all sorts of motorised instruments to attempt to embody this idea. For example, the Disklavier (motorised piano) which allowed for precision and the execution of passages unplayable by the human hand. "It really helped me aesthetically detach from the human aspect," he says. "The Disklavier started to embody the music's characteristics." 

"Blind" exists as an album and a short film directed by Sven Bresser and Mitchel van Dinther himself. The film stemmed from conversations that Mitchel had with the fantastic performer Saïd Gharbi who is blind and who was kind enough to share his experiences on translating his senses to something he can only partly experience himself. "We talked about his process of exploring and engaging with his other senses after losing his sight," explains Mitchel. "Through these conversations we decided on making a short movie together to accompany the album, portraying Saïd's and my own experience of this music and our senses."

Finally, in an ultimate attempt to transform into music itself Mitchel asked the cult Chilean-French filmmaker and artist Alejandro Jodorowsky the question: 'how do I shape-shift?', with Alejandro answering the question via a recorded tarot reading. "He had no more than a few minor details about me and was guided by his cards to formulate his response, which was a dazzling 14 minute long answer where I felt like he could see me and my world without me physically being anywhere near him," says Mitchel smiling
Release Info

Release Date: 11th March 2022
Format: LP
Label: Brainfeeder
Pre Order FAQ
When is this released?

Jameszoo - Blind is available for Pre Order now and has a scheduled release date of 11th March 2022.

In the event of any delays to this date, we will try to keep this page updated in the '⚠ Updates' tab.
When will I get it?

We ship pre order items to arrive with you on or as close as possible to release day.

Please note; If you make a purchase from Drift that includes both Pre Order titles and in-stock titles, we will ship your entire order as one when all items are released. Read More.
What is the discount?

Usually between 10-15%. This will revert to full RRP during the week of release.