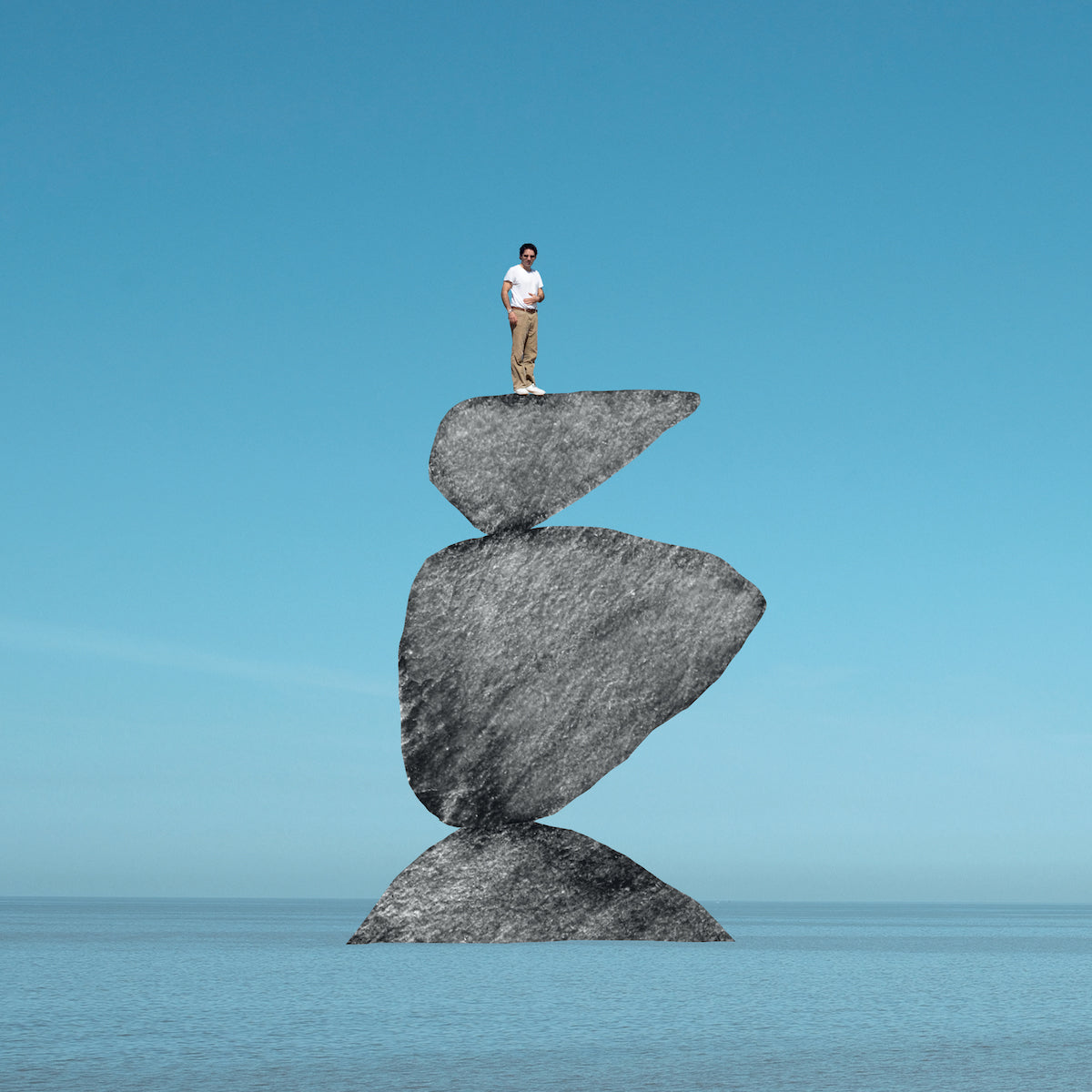 Juan Wauters - Wandering Rebel
Description

There's freedom to be found in consistency. Until recently, Juan Wauters maynot have agreed with this statement. As a touring musician and multinational citizen, transience had always come naturally to him. Circumstance, however, recently prompted him to
reconsider the benefits of staying in one place. His most introspective work to date,  Wauters' sixth solo album Wandering Rebel finds the artist taking stock of how he's changed, how the world sees him, and what he wants out of life.

Written mostly during an extended break from touring, the songs on Wandering Rebel are candid reflections on subjects like career ("Wandering Rebel"),romantic commitment ("Amor Amor"), mental health ("Nube Negra") and the personal toll of touring ("Let


Loose"). On "Modus Operandi," he voices hisfrustration with New York's fairweather  residents, who fled the city at theonset of the COVID-19 lockdown. Vocal contributions from fellow New YorkerGreta Kline (Frankie Cosmos) add to the chorus of playful


disapproval. On the singalong-worthy "Millionaire," he turns his eye to the west coast: "It's hard to get around Los Angeles / If you don't have a car / I'm staying in a privileged part oftown / It's suspicious for me to be walking."

The clarity with which Wauters approaches these subjects lyrically is reflectedin the music as well. His trademark eclecticism is still present (fans of Real LifeSituations' spirited hip-hop should look to track 6, "Bolero"), but it's more refined this time, anchored in his signature Latin-influenced indie folk. Wandering Rebelis peppered with delicate additions that add depth throughout: rain sounds and hand drums on "Nube Negra," a strings section on "Modus Operandi," a gentlevibraphone on "Amor, Amor." Some of these are classic Wauters touches, butothers are owed to outside influences, like production from Brooklyn-basedCarlos Hernandez (Ava Luna, Carlos Truly) and Brazilian indie artist Sessa, aswell as vocal contributions from Kline, Luz Elena Mendoza (Y La Bamba), Zoe Gotusso, and Super Willy K.

Throughout Wandering Rebel, Wauters attempts to reconcile the stability he'scome to enjoy with the nomadic restlessness that's characterized his life thus far.In the end, though, it's the interplay of both of these elements that makes the album so strong.
Release Info

Release Date: 2nd June 2023
Format: LP
Label: Captured Tracks