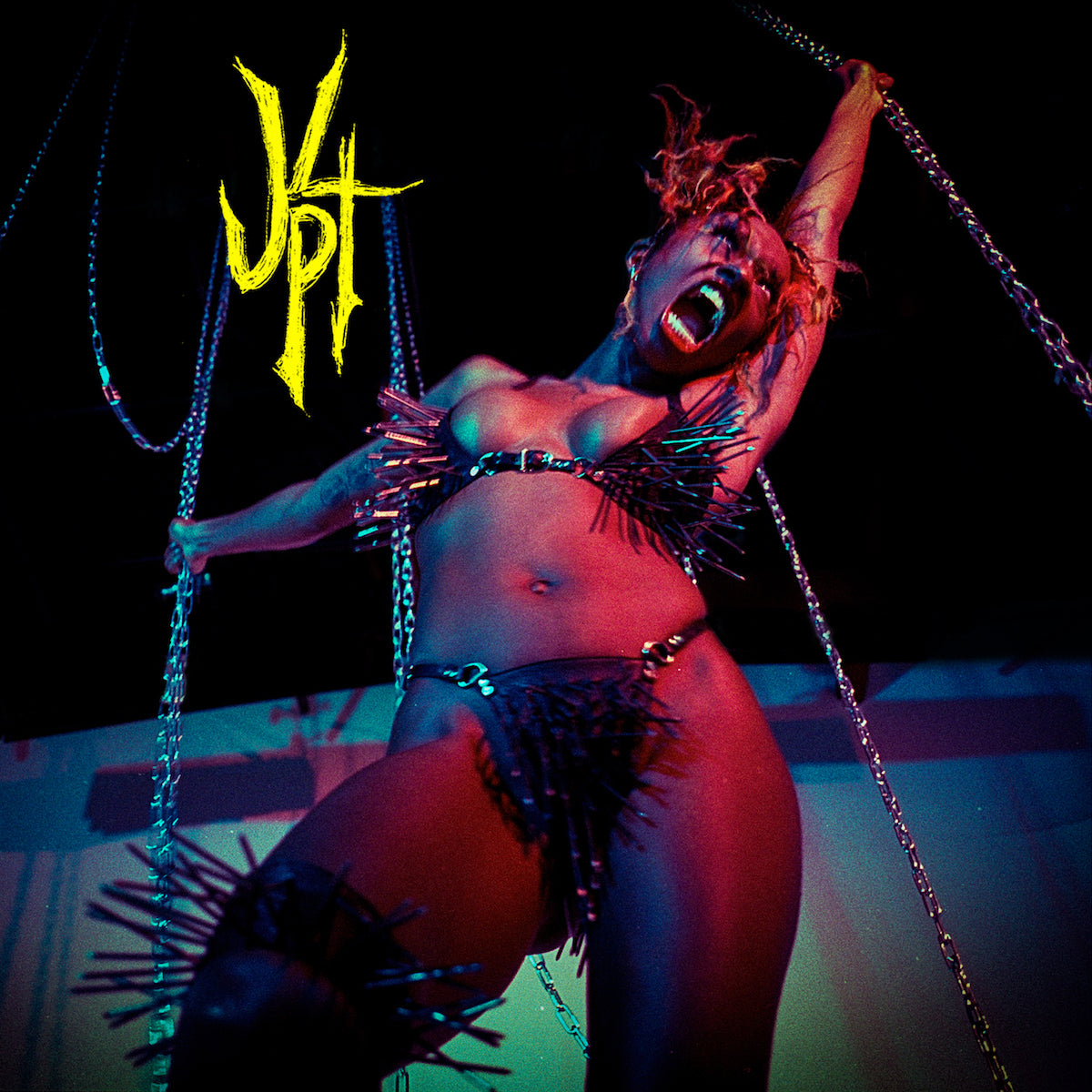 Description

With a name as bold as Junglepussy and an artistry to match, Shayna McHayle is New York's premier rap rule-breaker. Honest, funny, and freaky, her rhymes span from the explicitly audacious to the tenderly relatable. Her unfailingly confident flow accentuates her roots in Brooklyn (her parents are from Trinidad and Jamaica), and her bars land with cool impact.

In the universe that is Junglepussy, relationships are complicated, vegetables are magic, and an excellently delivered flex on an ex is one punchline away. Jp4 is Junglepussy's stellar next phase. With contributions from vocalist Ian Isiah, rapper Gangsta Boo, and producers Dave Sitek and Nick Hook, Jp4 is Junglepussy ascended.

After almost a decade of experimenting, Junglepussy feels she's finally living up to her name. The numerology of four, in its foundational symbolism, is an apt frame for Jp4. Over an eight year career, Junglepussy's music has led her to lecture at Yale and
Columbia, create her own Junglepussy Juice, star in 2018 feature film Support The Girls, and embark on sold-out domestic and international tours. For Junglepussy, Jp4 is a culminating moment—one that holds the essence of closure while hinting at an exciting and expansive future.
Release Info

Release Date: 5th March 2021
Format: LP
Label: Jagjaguwar
"Jp4 is an album that feels hyper-focused, referencing its myriad inspirations with knowing verve."
8/10