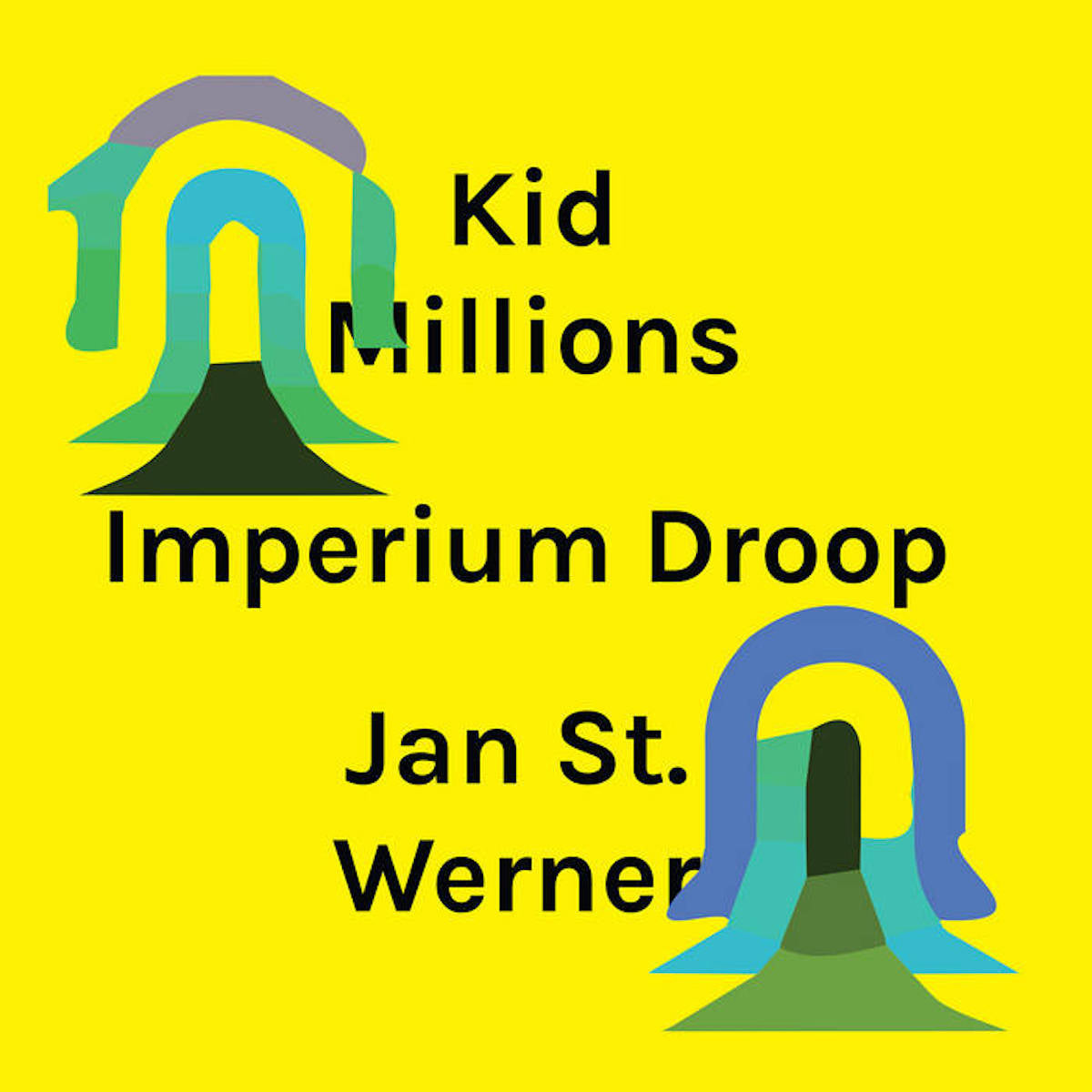 Kid Millions & Jan St. Werner - Imperium Droop
Description

The duo of John Colpitts aka Kid Millions and Jan St. Werner brings together the minds of two mavericks committed to exploring new avenues of musical expression. Kid Millions is one of the most sought after drummers and improvisers in NYC, known for his expansive solo work as Man Forever, as well as collaborations and performances with the likes of Laurie Anderson, Philip Glass, Boredoms, and So Percussion. Millions' acclaim is equally rooted in his work with rock bands such as his own Oneida, as well as working with bands like Royal Trux and Spiritualized. Jan St. Werner has consistently remained at the vanguard of electronic music with his work as one half of Mouse On Mars as well as with his solo work and collaborations with The Fall's Mark E Smith, Oval's Markus Popp, Stereolab and The National. On their debut collaboration Imperium Droop, Millions and Werner, along with special guests Mats Gustafsson, Andrew Barker, and Richard Hoffman, created a collection of beautiful pieces built on surprising sound combinations. Together, the works on Imperium Droop are a joyful listen and an exhilarating foray into the unknown.

Imperium Droop is the continuation of an ongoing musical dialogue between the two musicians that began in 2016 when Werner invited Millions to perform an interpretation of his Felder album as part of a series of curated concerts and interventions around the globe. Oddly prescient of the events of 2020, the unique performance was held at Oneida's practice space with an extremely limited audience of one - songwriter Helado Negro. The concert was to be the first in an ongoing series of recorded collaborations between the two musicians, from improvised live performances in New York and Berlin. In addition to a series of concerts accessible via the internet, the duo slowly archived a wealth of recorded material that would form the foundations for Imperium Droop. Revisiting and reimagining this material, the duo meticulously edited and arranged elements of the recordings, from full sections to individual sounds, sculpting new pieces from the library of improvisations. Another equally important component for the album was Mouse on Mars' collaboration with Lee Scratch Perry which had a profound effect on Werner's artistic practice and approach in the studio.
Release Info

Release Date: 25th June 2021
Format: LP
Label: Thrill Jockey