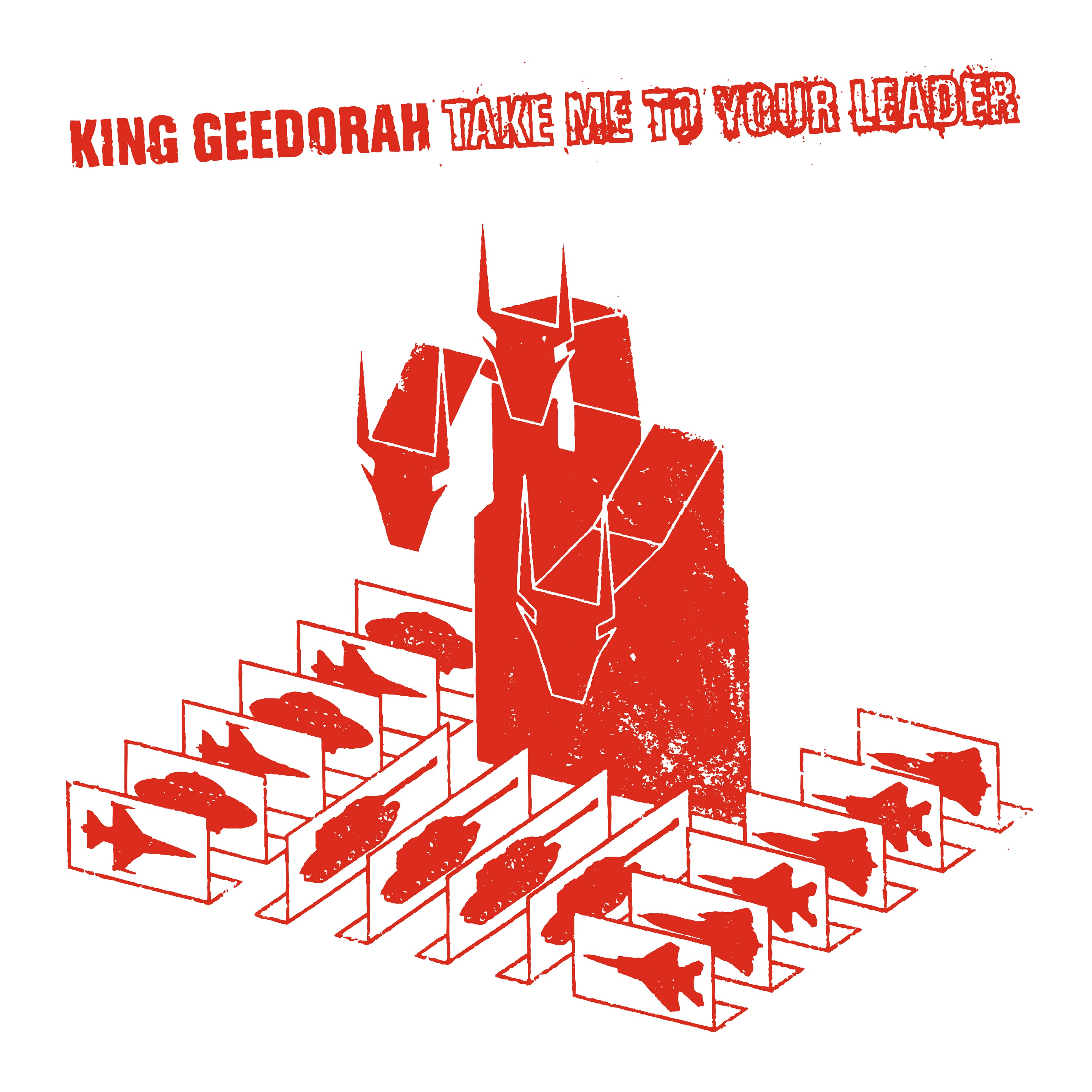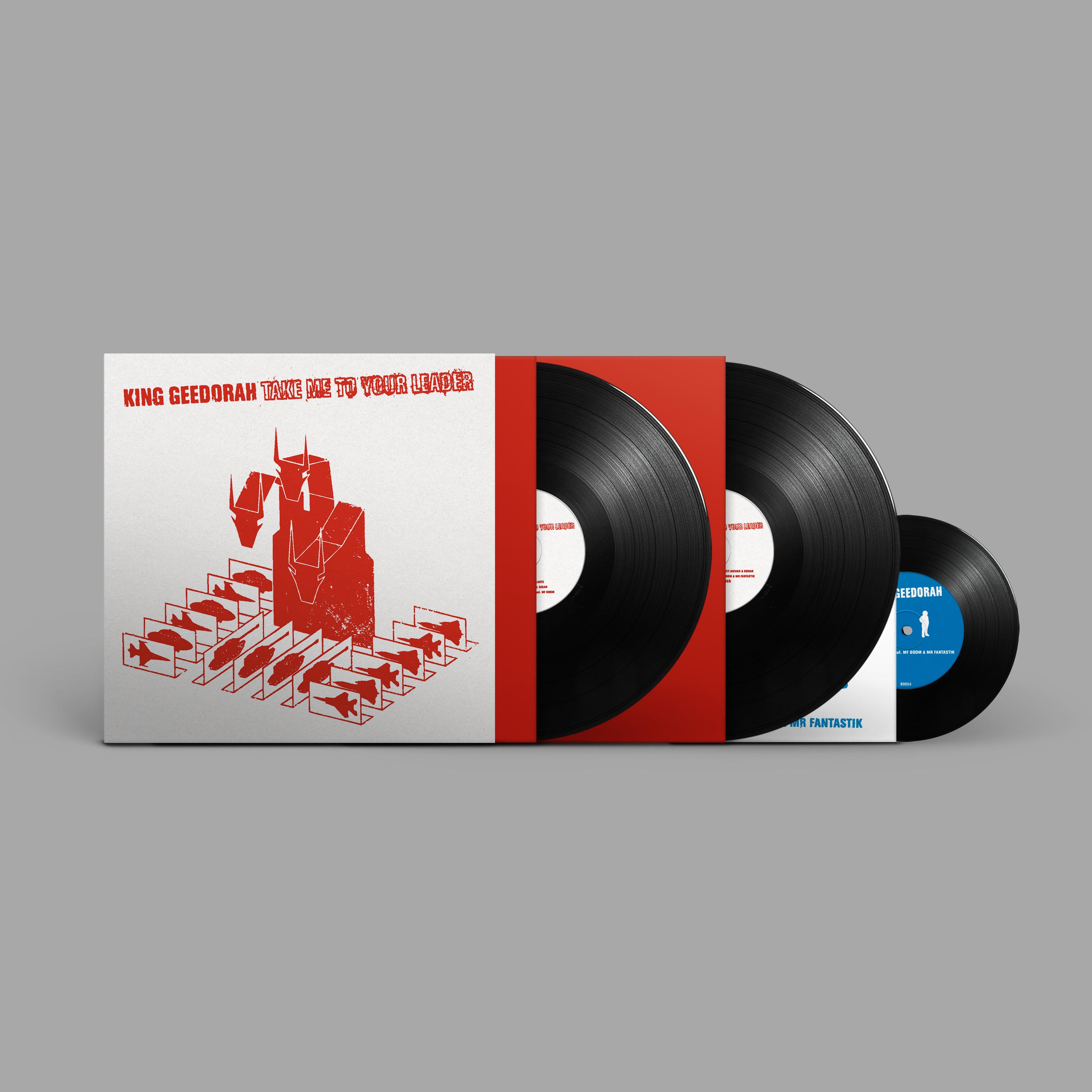 King Geedorah - Take Me To Your Leader
Description

The first full-length album released by MF DOOM under the Godzilla-inspired alias, King Geedorah. Arriving just a few years after his Operation: Doomsday debut and in the same 12 month period that brought Vaudeville Villain and VV:2 as Viktor Vaughn and the iconic Mm..Food back under his MF DOOM nom de plume. An often missed gem in a classic run.

Editions

This re-issue features the original artwork, 2LP black vinyl and packaged with the original 7" black vinyl of Anti-Matter.
Tracklisting

Side A
Fazers
Fastlane (feat. Biolante)
Krazy World (feat. Gian)
The Final Hour (feat. MF DOOM)

Side B
Monster Zero
Next Levels (feat. Lil' Sci, ID 4 Winds & Stahhr)

Side C
No Snakes Alive (feat. Jet-Jaguar & Rodan)
Anti-Matter (feat. MF DOOM & Mr Fantastik)
Take Me To Your Leader
Lockjaw (feat. Trunks)

Side D
I Wonder (feat. Hassan Chop)
One Smart Nigger
The Fine Print

Bonus Anti-Matter 7"

Side A
Anti-Matter

Side B.
I Wonder
Take Me To Your Leader
Release Info

Release Date: 30th June 2023
Format: 2LP + 7"
Label: Big Dada
"Take Me to Your Leader will excite you in a way most hip-hop projects just aren't able"
9.0