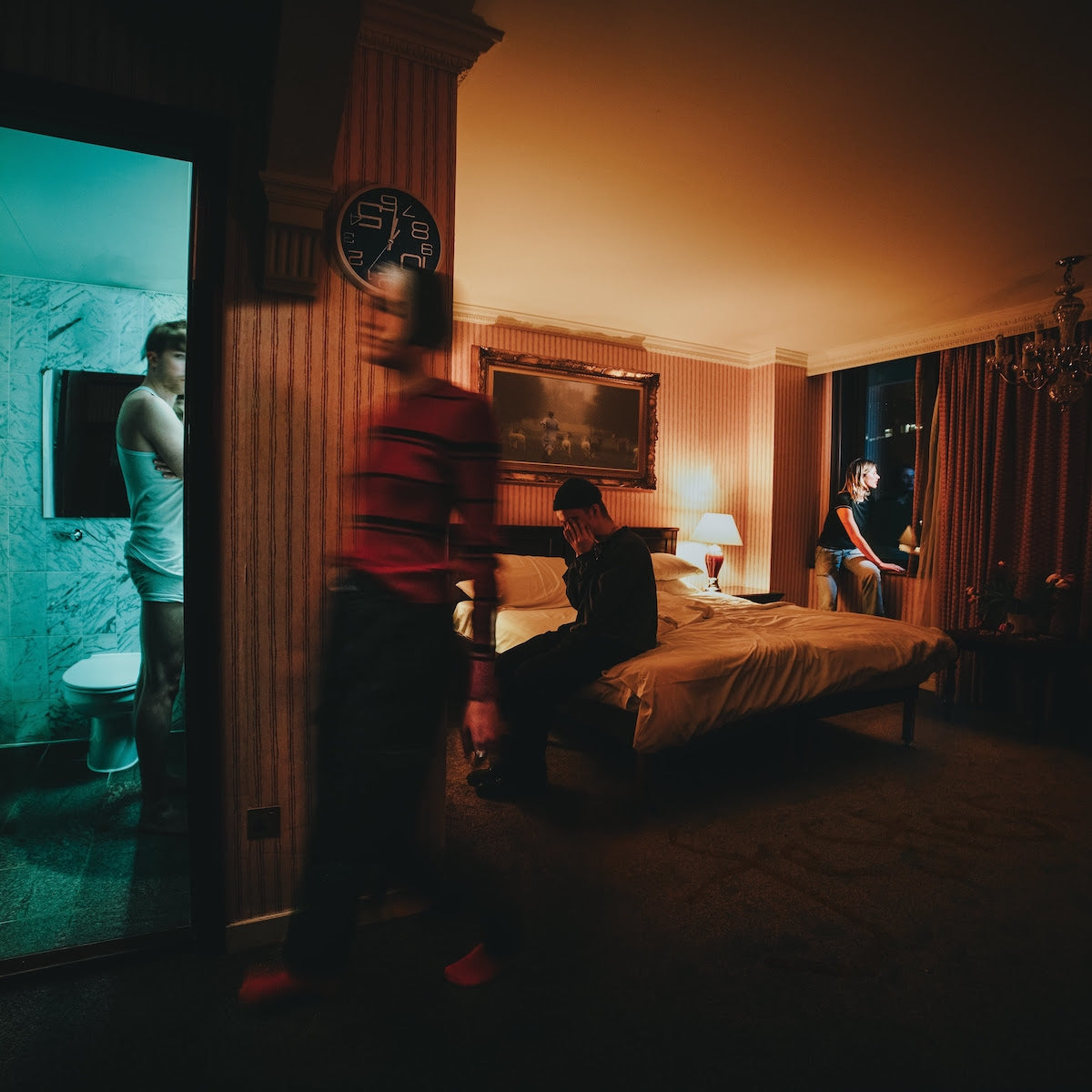 Description

Merging a dynamic curio of melodic guitars, disconcerting monologues and a rhythm section both technical and unruly, London's Legss create a wholly unique and mesmerising sound. New EP Fester is a literary and disarmingly lyrical collection of art-rock songs laden with ideas and sun-licked beneath the bus smog of anxious skies.

Even when leaning into more melodic territory, there's a pervasive uneasiness that underpins both the vocals and instrumentation. Just as you drift into the relaxing arpeggio flow, vocalist Ned Green's soft soliloquy accelerates to an exasperated yelp and we're jolted by discordant noise-rock stabs dragging us into Legss' deliciously feverish and poetic world.

"The lyrics were written in the summer, when you're sun-drunk and romantic, and the buses look like they're kissing as they cross each other, and everyone's got a cold sore. But beneath all the sunny games there's a bittersweet desire to be someone or something else." - Legss

Editions

Pressed on 12" black vinyl in a sealed polybag liner.
Tracklisting

1. Motto
2. The Landlord
3. Fester
4. Sister, Brother
5. Daddy There's Sand in the Sandwiches
6. Atlantic Road
Release Info

Release Date: 16th June 2023
Format: 12"
Label: The State 51 Conspiracy