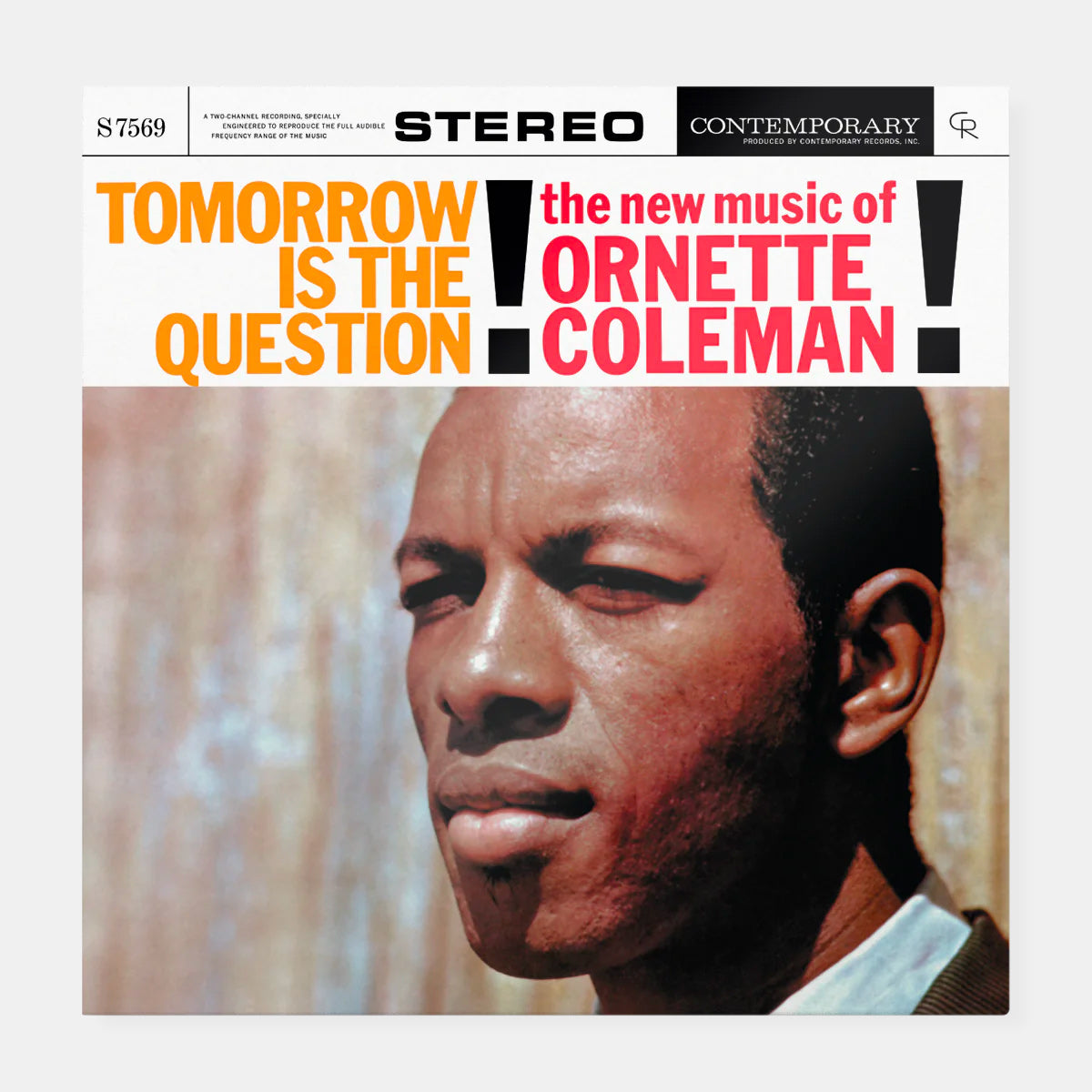 Ornette Coleman - Tomorrow Is The Question!
Description

Contemporary Records Acoustic Sounds Series presents this 180-gram LP edition of Ornette Coleman's second album Tomorrow Is The Question! First released in 1959 and recorded by legendary engineer Roy DuNann, the album also features Don Cherry, Percy Heath, Shelly Manne and Red Mitchell.
Editions

This new edition features ALL-ANALOG mastering from the original analog tapes by Bernie Grundman and is pressed at QRP and presented in a tip-on jacket.
Tracklisting

Side A
1. Tomorrow Is The Question!
2. Tears Inside
3. Mind And Time
4. Compassion
5. Giggin'
6. Rejoicing

Side B
1. Lorraine
2. Turnaround
3. Endless
Release Info

Release Date: 15th September 2023
Format: LP
Label: Craft Recordings