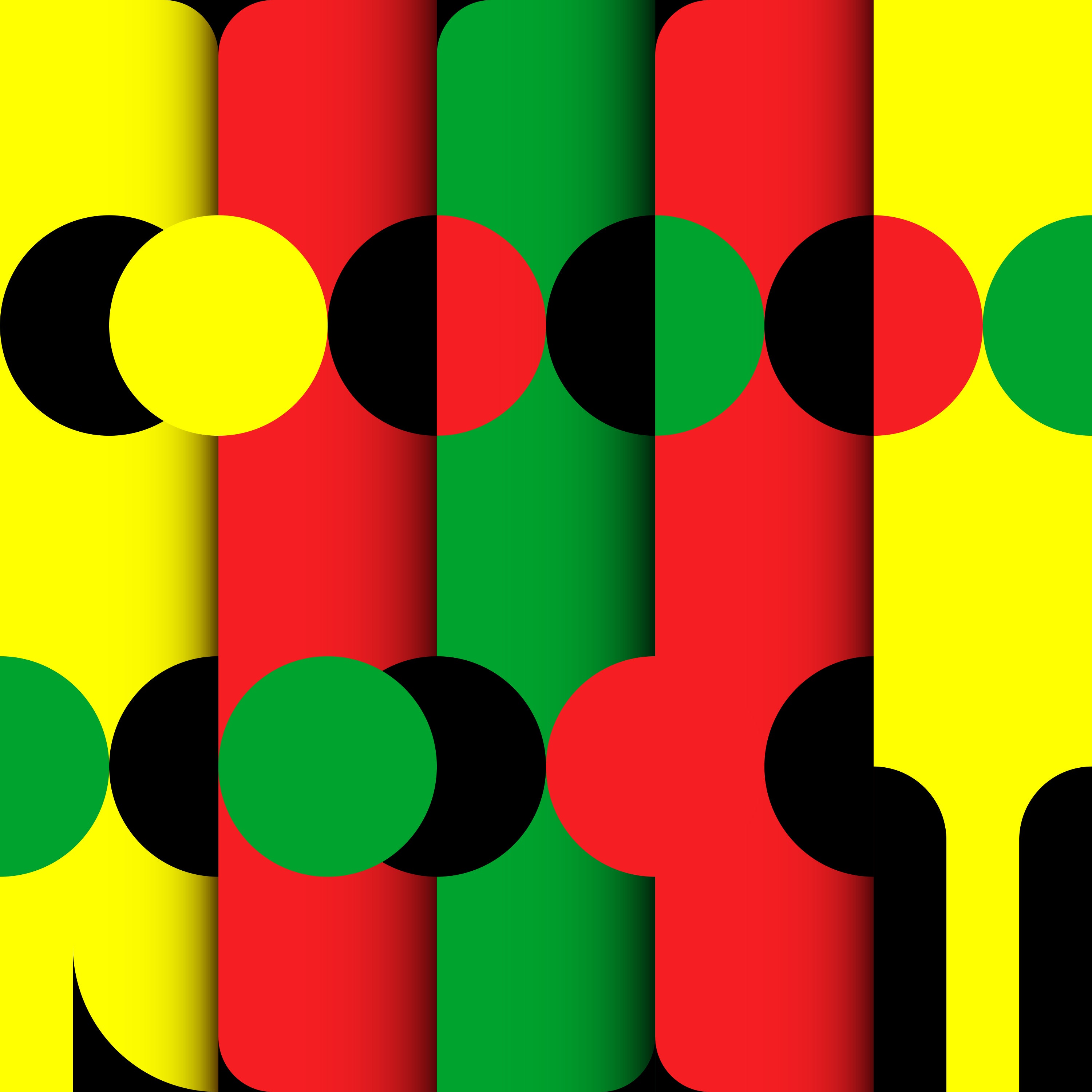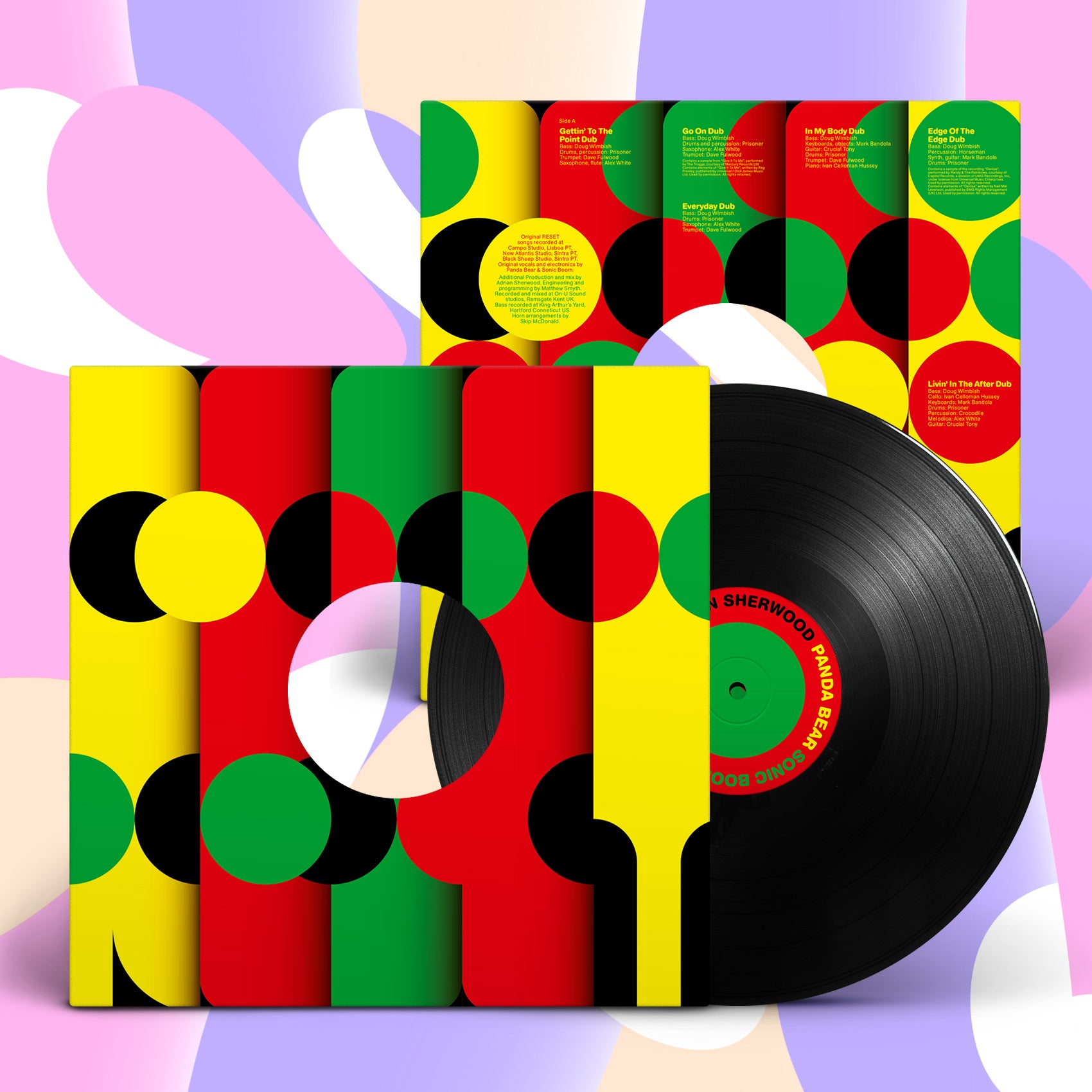 Panda Bear & Sonic Boom - Reset in Dub
Description

Sonic Boom on Reset in Dub:

 Sitting around one evening at Noah's eating Portuguese barbecue chicken, drinking the cheap tasty Tejo wine and listening to old Tubby dubs bounce around the walls, we started talking over the idea of a Reset dub version of our 2022 LP. One of the primary influences on Reset was Jamaican rocksteady and it seemed like an interesting idea to explore taking it back to that sort of tropical root.

 But who to dub it? That was the question. Who could do it justice and feed in the sort of shimmering caverns that we dreamed of?

 I remembered about 15 years ago playing a festival in the east of London and there not being much I cared to hang around and see, except The Slits. I went and stood at the back near the sound desk at the outside stage on which they were performing and duly the Slits started up their show. Immediately, I could tell this was something a little different… Shuddering staccatos of frying echos and kill switch edits lifting and clouding into the afternoon. I looked back at the sound desk to see what was the source of this amazing rhythmscape. "That's Adrian Sherwood," my friend said. I made a mental note to go give him my thanks afterwards.

 So, musing on that balmy Lisbon night, when Noah said "who could we ask," my memories of that long lost afternoon came flooding back and I suggested Adrian. Next stop, the On-U Sound website to whistle off a howdy and a handshake to Adrian.

 There was one other gig that stands out to me after hundreds of gigs that I've seen. When I was 17, my buddy Simon from the local record store told me he had freebies for Grandmaster Flash and the Furious Five. They were riding the number one spot with "The Message." I wasn't sold initially to be honest, but when my friends pointed out I had nothing better to do, I went. I don't know what I expected, but what I got was my mind blown. The show was stunning. The artistry, the music, the dancing and stage moves. The whole thing opened up a whole new part of my mind. I loved it and so began my introduction to the Sugar Hill Records label. So when Adrian's list of musicians for Reset in Dub came through and I saw the whole list of awesome contributors, we were excited to see it including Doug Wimbish and Skip McDonald - two members, amongst many other accolades, of the Sugar Hill Records house band, alumni of Grandmaster Flash and the Furious Five and The Sugarhill Gang.

 We couldn't have been happier. I personally don't believe in bucket lists, but if I did, we just filled it way, way up.

So here it is.
Tracklisting


1. Gettin' to the Point Dub - Adrian Sherwood 'Reset in Dub' Version

2. Go On Dub - Adrian Sherwood 'Reset in Dub' Version

3. Everyday Dub - Adrian Sherwood 'Reset in Dub' Version

4. Edge of the Edge Dub - Adrian Sherwood 'Reset in Dub' Version

5. In My Body Dub - Adrian Sherwood 'Reset in Dub' Version

6. Whirlpool Dub - Adrian Sherwood 'Reset in Dub' Version

7. Danger Dub - Adrian Sherwood 'Reset in Dub' Version

8. Living in the After Dub - Adrian Sherwood 'Reset in Dub' Version

9. Everything's Been Leading To This Dub - Adrian Sherwood 'Reset in Dub' Version
Release Info

Release Date: 8th December 2023
Format: LP or CD
Label: Domino